Lingerie Review: Cosabella 'Never Say Never' Sweetie Soft Bra & Boyshort Set
Note: The lingerie in this review was purchased with my own money and all opinions are my own. Cosabella is unaffiliated with this review.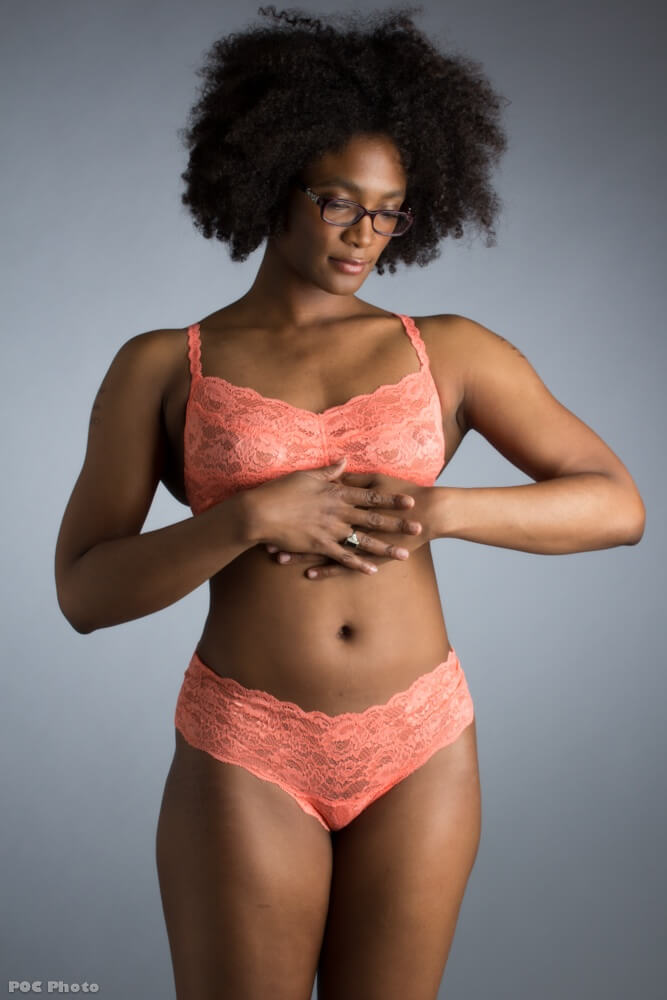 It's officially summer (even here in the Pacific Northwest), and that means it's time to renew my love affair with the bralette. Coincidentally, I'm also reacquainting myself with Cosabella. Cosabella is one of those brands I paid a lot of attention to when I first started blogging, but it gradually fell by the wayside in favor of newer, fresher brands. Recently though, I've come back around.
Cosabella's aesthetic is simple (lots of stretch laces and meshes in basic patterns), but their textiles are amazing. Their Soire mesh hotpants are back in my regular rotation (sooo comfy), and their Trenta lace nude boyshorts (in the most fantastic shade of brown) are my go-to undies for that skintone look. In my lingerie drawer, comfort reigns supreme, and Cosabella is consistently soft, comfortable, and durable... albeit a tad on the side of pricey, particularly when they're not on sale.
Though I've tried the Soire and Trenta collections (and likely a couple more besides), I'd not yet sampled one of Cosabella's flagship pieces, the 'Never Say Never' Sweetie Soft Bra. I'm also on a long-term mission to buy less black lingerie, and this coral shade seemed perfect for summer. I ordered the bra in a size medium, and the panty in a size medium/large, both from Gilt.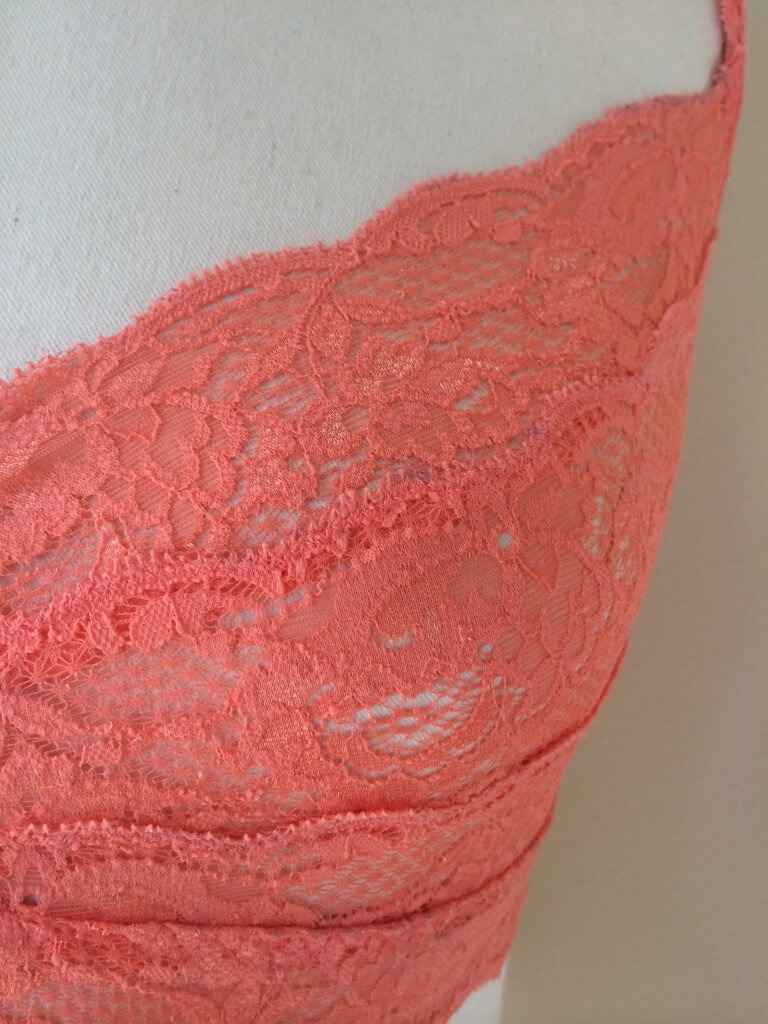 The bra itself has no clips or fasteners; it just slips on overhead and has a couple of strap adjusters. The panties are a cheeky cut, wide waistband style. I like that the sides of the knickers are seamless, but there is a horizontal seam right across your bum where the gusset is sewn to the waistband. It wasn't uncomfortable, but I remember thinking the placement was a bit odd simply because I'm not used to it. The gusset is lined with cotton, but otherwise both pieces are unlined.
As usual with Cosabella, the fabric is amazing. Very soft. Very comfortable. Stretchy, but durable (no signs of fraying or pulling apart). And I liked the color even better in person. I've worn this bra and knicker all day on several occasions, and I forget I'm wearing it (which is exactly what I want from my underwear). This set takes a handwashing just fine, but I will probably not machine wash and dry these. As far as sizing, I would say both the bra and the knicker are teetering on the border of "generously sized." All the stretch makes this set super size-flexible, and I may have even been able to take a small in both pieces. As with all bralettes, I wouldn't expect a lot of support or shaping from this item. And, of course, the fashion colors and the styling make it a great layering piece. This bralette would be awesome underneath a sheer top, a sundress with wide arm holes, or similar garments.
While I'm happy with the price I paid for both pieces on sale (about the cost of a bra full price), I don't know if I would buy a set at regular price. I've got no complaints; I love the fabric and the style, but not quite that much. My overall verdict, though, is that I'm quite happy with both pieces.
What do you think of the Cosabella brand? Have you tried any products from them before? And do you have any thoughts on the 'Never Say Never' set above?