Lingerie of the Week: Orchard Corset Mesh Waspie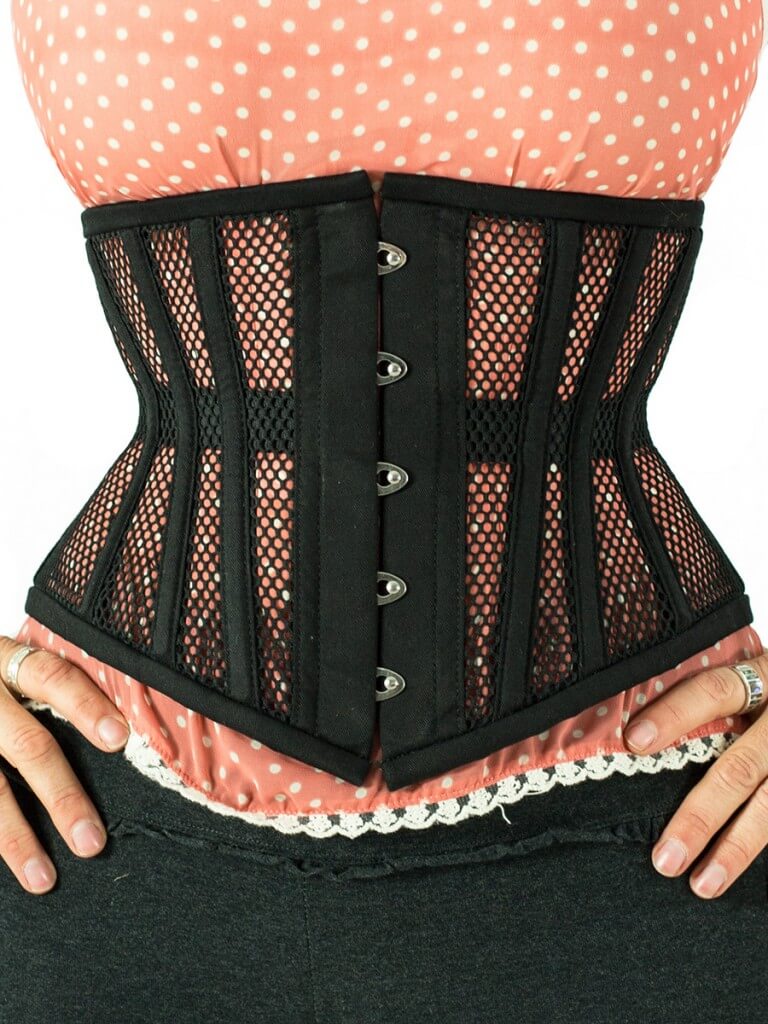 I've always been interested in corsets, both as practical undergarments and as works of art unto themselves, but it wasn't until recently that I began paying close attention to Orchard Corset.
When I first started blogging, they weren't nearly the powerhouse they are today. The Orchard Corset of 2008 or so specialized in fashion "corsets" (a bit like the ones you'll find at Frederick's of Hollywood) and some shapewear (girdles, garter belts, and the like), but they weren't viewed as anything close to an off the rack corsetry resource. Yet in the past few years, an amazing buying team (and an equally amazing marketing team) has made Orchard Corset the place to go for inexpensive, off the rack, quality corsets.
With a fairly narrow price range of between $70 and $84, I fully expected to be disappointed when I was given a sample to try. Instead, I was genuinely impressed, and I've actually taken to wearing an underbust corset when I work at the computer as a way keeping my posture aligned. Make no mistake... these corsets are not on the same level as a corset you'd get from Dark Garden, Lace Embrace, or even What Katie Did. However, they're not supposed to be (nor should customers expect them to be). However, for what they are --- basic corsets for those on a budget --- they're great.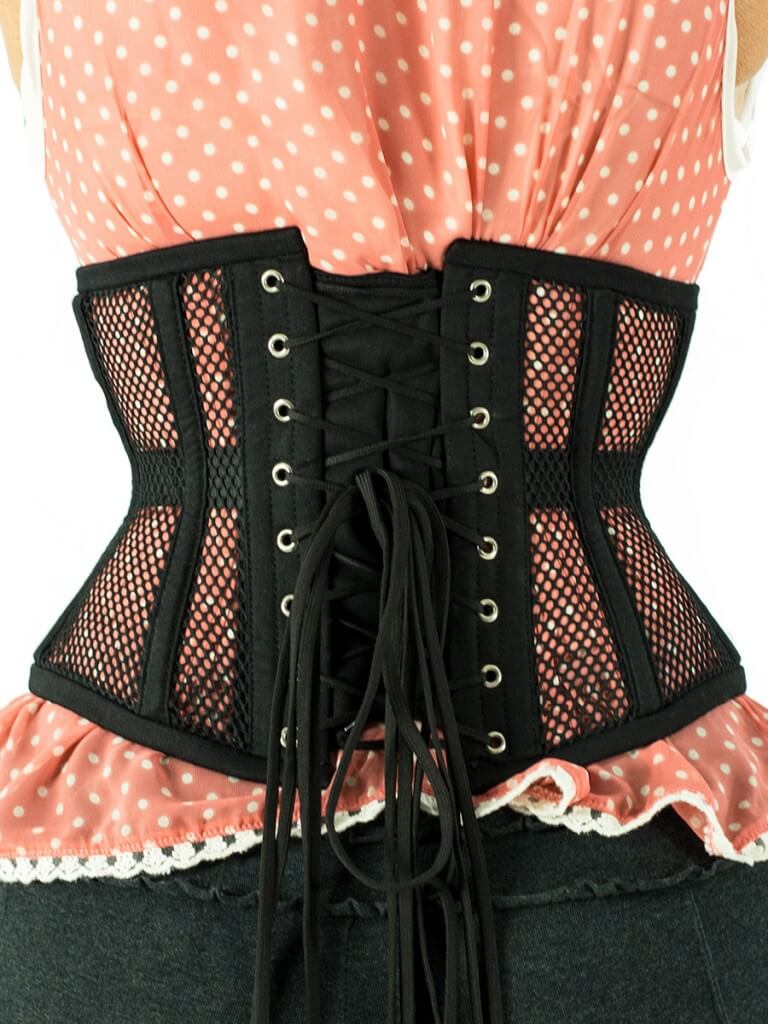 I'm not a hardcore corset wearer, tight lacer, or waist trainer. Like most lingerie, corsets are very much an item of fashion for me. And anyone who's read even a couple of posts on my blog knows how much I love black mesh. So this new waspie from Orchard Corset makes my lingerie addicted side very happy. It's light enough to wear during the hot, humid days of summer, and the mesh makes it an excellent layering piece (I'm thinking with a basic white tank and jeans, but some of you may have better fashion sense than me). And the construction (6 panels, 16 bones, and a waist tape) means it'll last... which is more than you can say for a lot of "fashion" corsets.
At $75, this corset also represents an astonishing value. It's not cheap ($75 is still a nice bit of money), but youre not going to find anything nicer for less unless it's a secondhand piece you buy from a friend. The initial size offering for this mesh corset is 18"-40" (remember: corsets are sized around 4" smaller than your natural waist measurement) and Orchard Corset has plans to extend both colors and the styles in upcoming months.
What do you think of Orchard Corset's mesh corset? Is it an item you could see yourself wearing?