Lingerie Review: Kensie Stretch Knit Bra & Hipster Set
Disclosure: This blog post contains affiliate links.
Editor's Note: I purchased this lingerie. Kensie is unaffiliated with this review. All opinions are my own.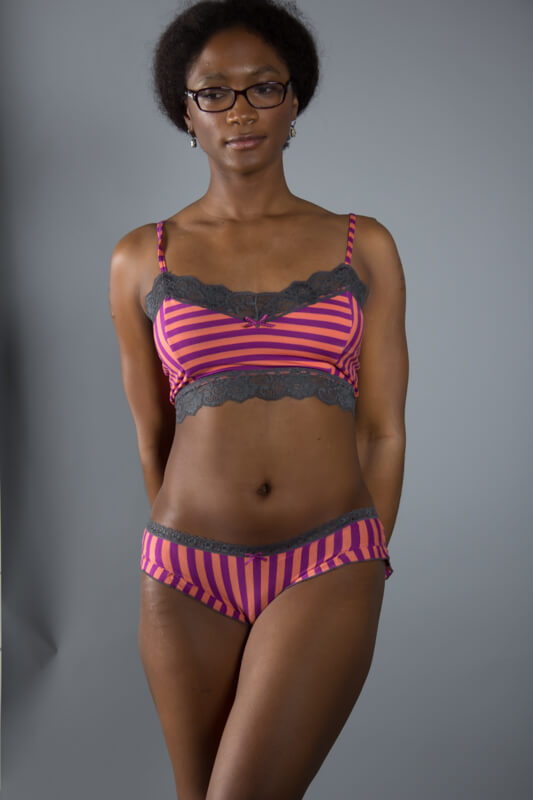 During the summer, I pretty much like to live in bralettes. Though my city of choice (Seattle) is much cooler than where I used to live (Atlanta), I still remember how uncomfortable underwires felt to me in the summer. Yeah, they offered structure and shaping, but really I wanted an undergarment as close to bralessness as possible without actually going braless all the time. Enter the bralette.
Kensie is a brand I've known about for a little while, but never tried. They're sold at Nordstrom around here and probably a few other places as well. I experiment with a lot of new brands through sample sale sites, so when I saw this on offer at MyHabit, I had to get it. Less than $20 for a bra and panty set is a deal by anyone's standards. Unsurprisingly considering the price, this Kensie bralette and hipster is made in China. The main fabric is composed of a 95/5 rayon-spandex blend while the lace trim is made of a 90/10 nylon-spandex blend. I ordered size Medium (which fits a US size 8/10).
My first impression of the fabric is that it's very soft. You're not getting a "luxe" feel at this price point, but I would say the touch was similar to cotton. I had no complaints about the seaming or stitching. It's a straightforward bra set. I've worn this all day on several occasions since purchasing, and it holds up well. Of course, you're not going to get a lot of support and shaping from it, but if you're okay with that, then this bra is perfectly adequate. It also holds up well to machine washing; I just toss it in a lingerie bag and I'm good to go. The panties are unremarkable. Comfortable, but not extraordinary.
I imagine if you're fuller-busted this would work well as a sleep set or lounge set, but if you're smaller and/or self-supporting, it's great for wearing out of doors. The Kensie bralette is available in a ton of new colorways every season (some of them are on sale at Nordstrom and HerRoom right now, actually) so if you do happen to fall in love with this bra, you don't have to worry about it disappearing. And the price point is sweet if you're on a tight budget.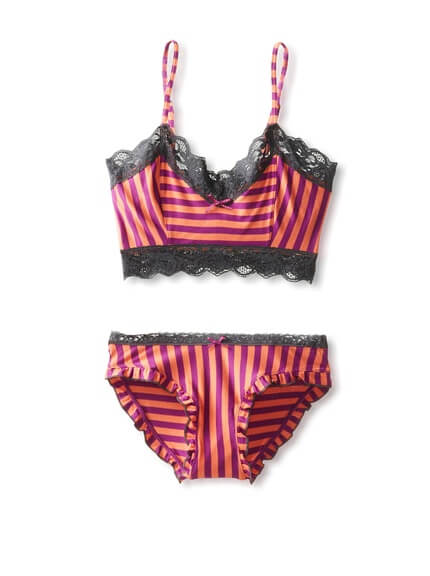 What do you think of bralette sets like this? Is this an item you'd try? And does anyone else switch up their lingerie during the summer (or is it just me)? Please share in the comments!