Lingerie of the Week: Panache Fern Balconette Bra Set
Disclosure: This blog post contains affiliate links.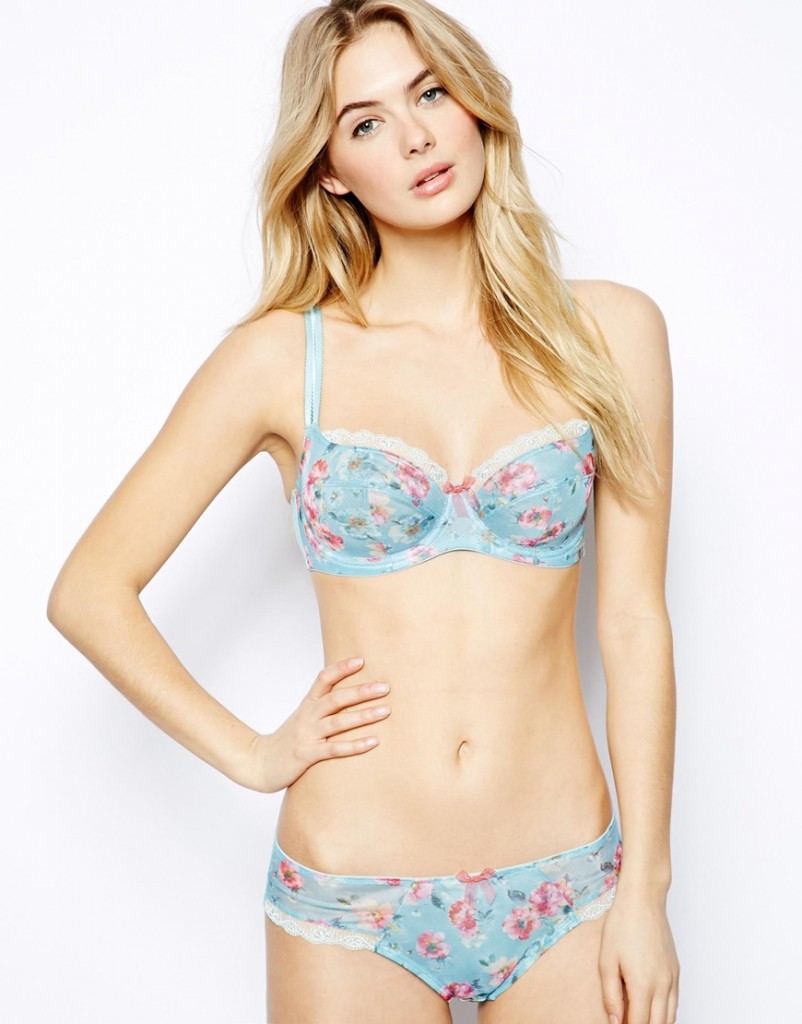 I don't know what it is this season, but I've been really digging florals. Maybe the gray, dreary winter months of Seattle just make me appreciate flowers more. Or maybe my tastes are changing as I -ahem- mature. Whatever the reason, I'm glad, as I've noticed several wonderful pieces I may not have given a second glance to in previous years.
There's a lot of reasons to like this Panache set. One is the aforementioned floral print. Another is that delightful sky blue background. And that white scalloped lace is really the perfect finishing touch. What many of you may like most though is the size range. Panache is a full bust brand, and this particular bra is available in bra sizes 30D thru 36M/38K. That's a tremendous size range, and I sincerely hope this bra sells out so women in those higher cup sizes especially have more gorgeous choices for future season.
What are your thoughts on this bra? Would you wear it? And is Panache a brand you've tried before?