An Update on Adore Me Lingerie, pt. 3 – Conversations with the CEO, Morgan Hermand-Waiche
Editor's Note: This article is a follow-up on our review of Adore Me Lingerie from 2013. For Part 1 of this new series, please click here. For Part 2 of this new series, which includes a conversation with fellow TLA writers Krista and Laura, please click here and here.

Disclosure: Adore Me flew me to New York to view their new collections. All opinions are my own.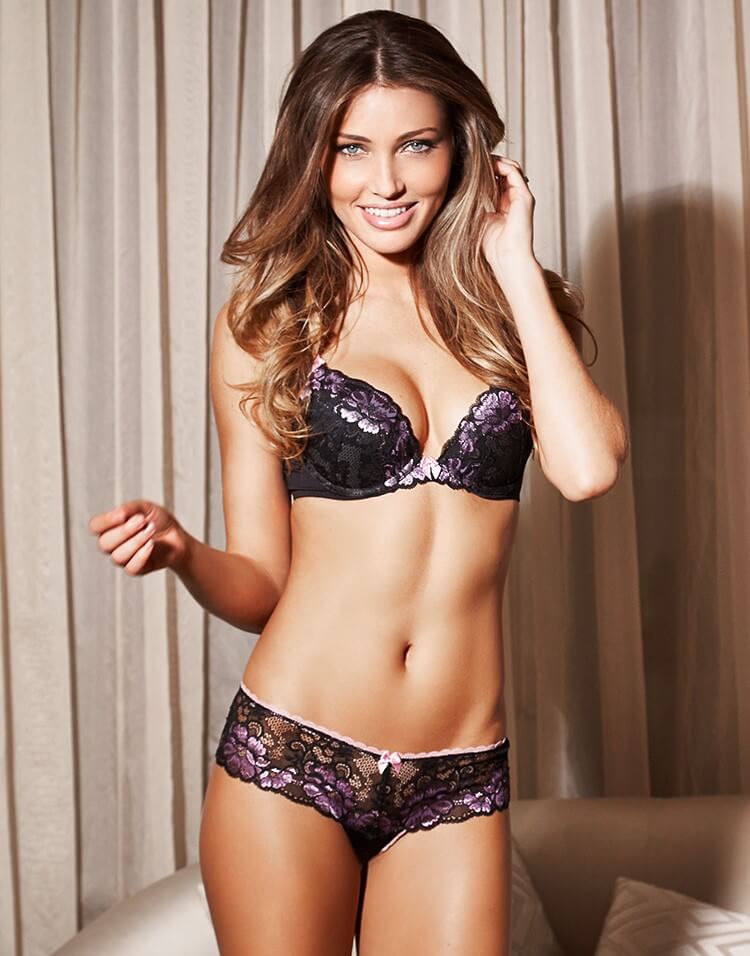 Today is the final part of our Adore Me update series. I realize I've given you all a ton of information, perhaps even more than you wanted, and there are a couple of reasons for that. First of all, I saw a LOT while in New York. I was at Adore Me's headquarters for a full day and a half — taking notes, asking questions, viewing product, having conversations, etc. It was a really dense trip, more packed in some ways than even our semi-annual trips to lingerie market. I've left out quite a bit, and even what I felt was worth leaving in (as you've noticed) still constitutes a massive amount of information.
Second, it was really important to me to be thorough… even if that meant writing a few more words than usual. I want people reading this series to feel like they were at Adore Me with me, and I wanted to provide enough perspective — from both my columnists and myself — that you could reach your own, well-informed conclusions. That's also why all four posts include a heap of photos. When I'm taking trips like this, I want the resulting piece to give you the impression that you were right there alongside me.
So all that's a bit meta and hopefully gives you some insight into my mindset while putting these posts together. Now to wrap up the final part in the series, which summarizes an interview with Morgan Hermand-Waiche, Adore Me's CEO, and answers some customer service questions.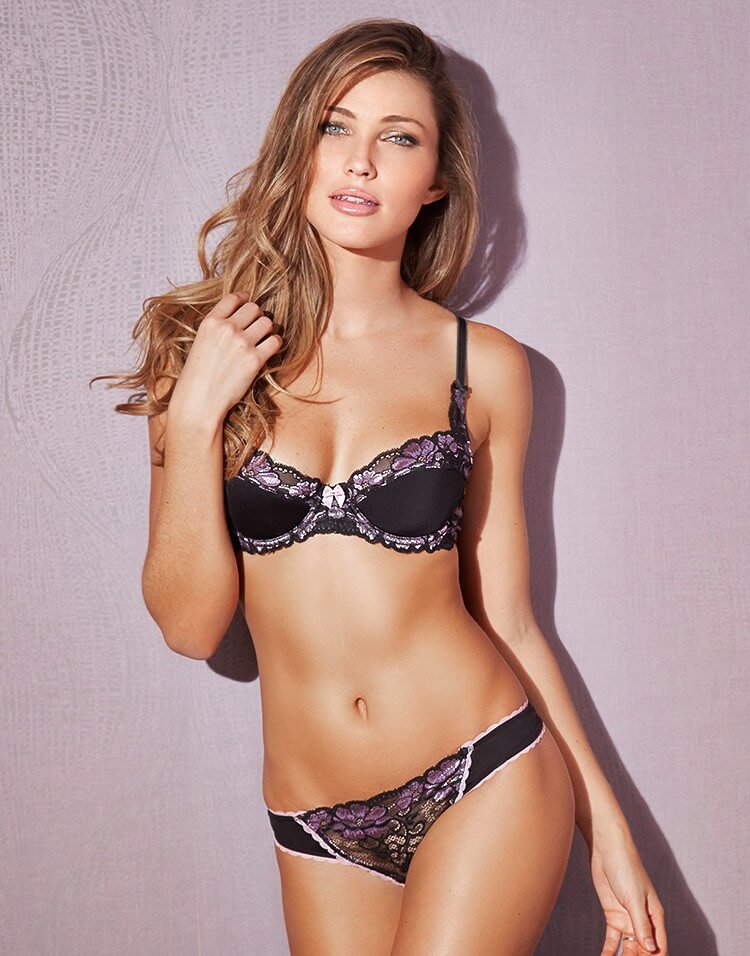 As I mentioned in Part 1, I assume that lingerie companies give TLA writers the extra-special treatment. Since "coming out" with my real name (Cora Harrington) I can't even really order privately from most lingerie stores anymore. Please don't interpret that as a complaint. But when large, well-known brands are sending me personal notes about how much they love my blog in my order, then I have to assume that my customer service experience is a little atypical. Which means I'm not really qualified to speak about customer service on the blog.
That said, our first Adore Me review got quite a few comments remarking on the company's customer service, so I took the opportunity while at Adore Me HQ to ask about how they were addressing some of those concerns. Most customer service complaints focus on one of two areas: sizing, fit and quality, or issues with the subscription service.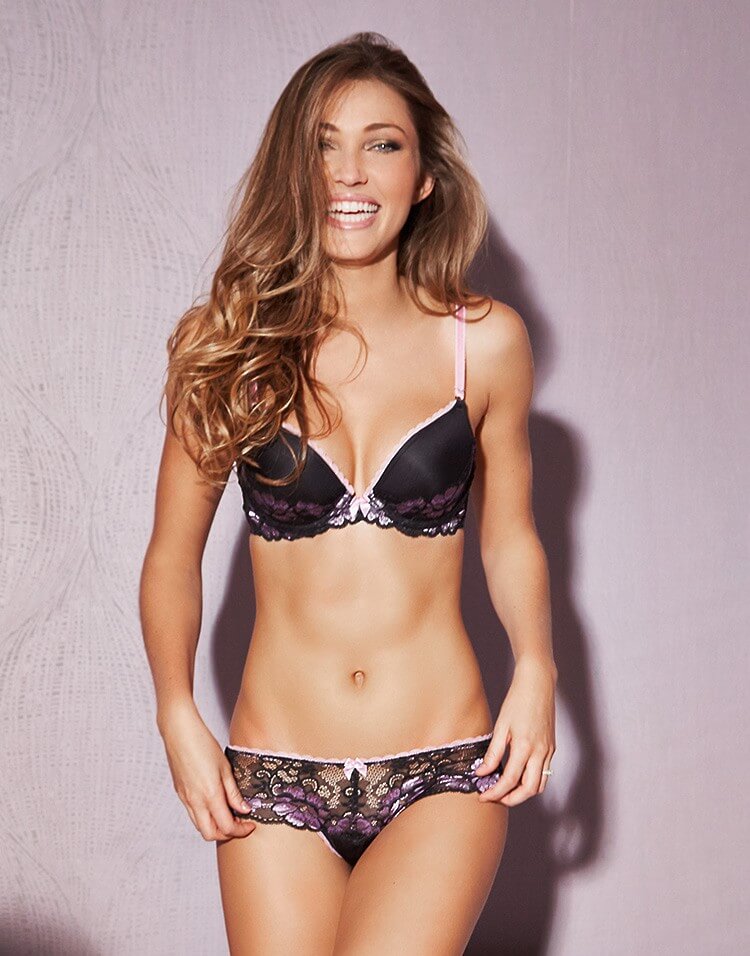 The first cluster of complaints has everything to do with Adore Me carrying products from multiple brands/manufacturers under the Adore Me name (i.e private labeling). It's an expected problem, and one I don't see going away so long as the company is at least partially reliable on private labeling.
The second issue, however, is definitely within Adore Me's ability to control. I asked Hermand-Waiche how he was addressing subscription service complaints, and after emphasizing how Adore Me absolutely does not want to come across like a scam (what business owner would?), he went on to say that Adore Me has made significant changes to the way they sell lingerie as a result of customer complaints.
As many of you know, Adore Me's business model is heavily reliant upon a subscription service. Customers who join their "V.I.P membership program" are billed $39.95 per month, and have the option to choose any set out of Adore Me's showrooms. If a customer doesn't see anything they want to purchase that month, they can choose to skip that month's membership and they won't be charged. While Adore Me started off as a subscription-only service, shortly after launch, they also added the option to buy without a membership, albeit for a higher price ($49.95 instead of $39.95).
Many customers said they either didn't see the information regarding Adore Me's auto-charging membership service or that they were enrolled without their consent. Since Adore Me's beginnings, the company says they've made the details on their VIP membership service much more transparent and that they also send out reminder emails in advance of a new member's first month.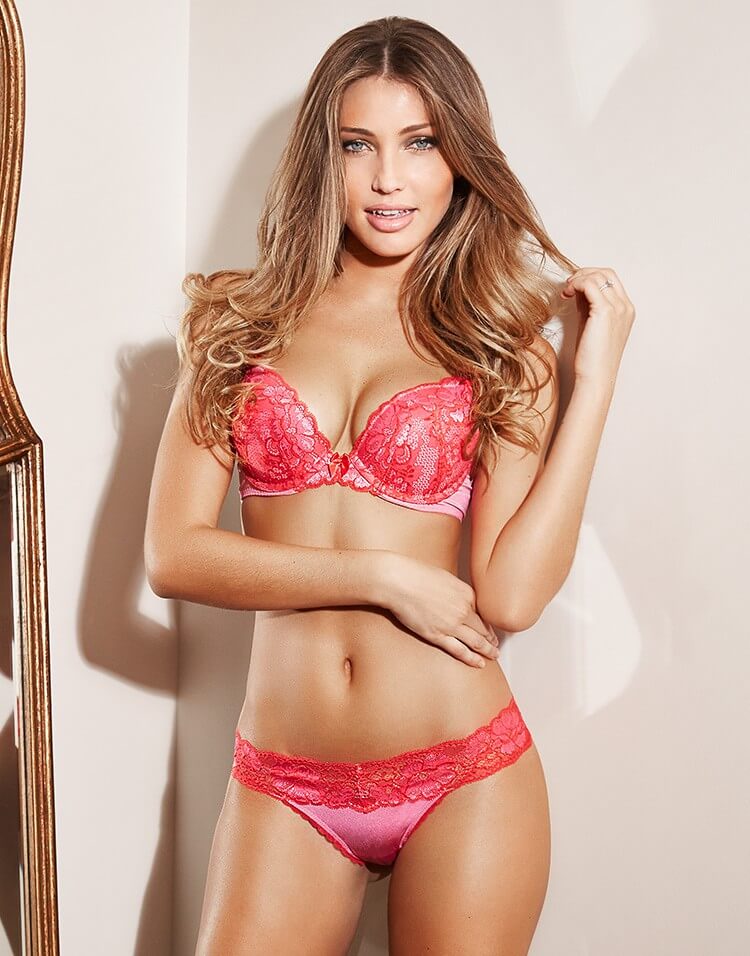 The company also has plans to launch a new purchasing option later in 2014 where customers can place an order and try a set for free. If they like it, their credit card gets charged, and if they don't, they can send the set back, no questions asked, and not be charged. This new no-commitment option, like Adore Me's current no-commitment option, will retail at the higher price point of $49.95.
In addition, customers who've accidentally enrolled and been charged without their knowledge have 30 days to call Adore Me's customer service and have the charge refunded. As Krista said while we were discussing the visit, "One of the things I appreciated the most was the openness of the staff to talk with us, particularly the CEO, Morgan. He acknowledged the ways in which Adore Me has taken feedback from the consumers and press to make their model even better." I would agree.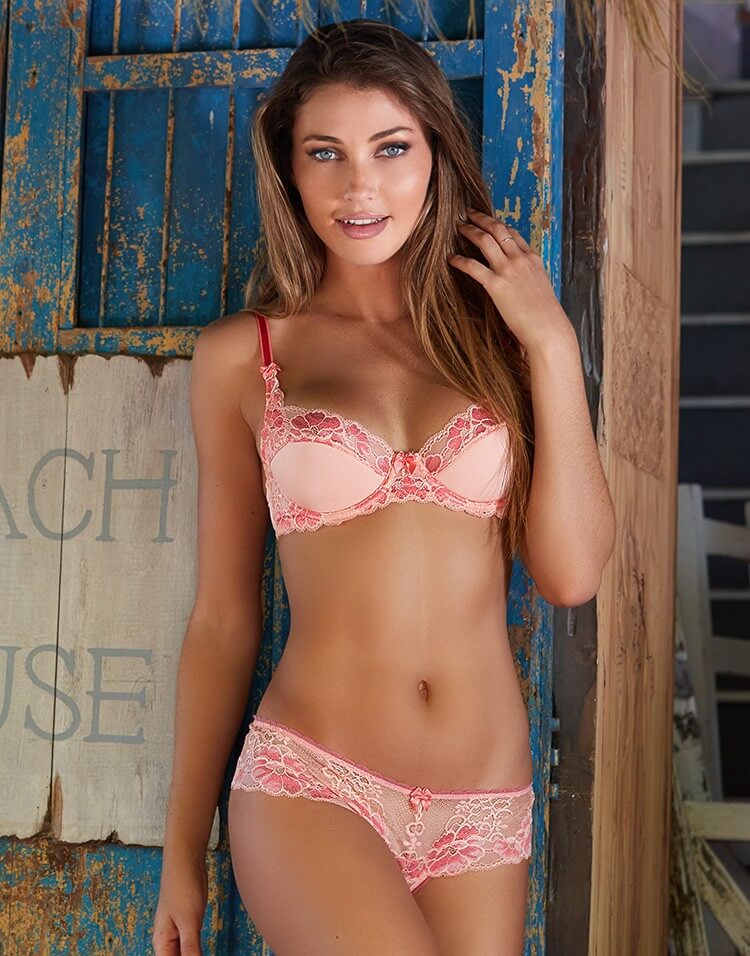 After addressing customer service issues, Morgan Hermand-Waiche was kind enough to offer some insight into what goes into building a lingerie brand from scratch. While we touched on a bit of that in Part 1, I was genuinely astounded at exactly how much capital is involved in being a comprehensive, mainstream lingerie label to consumers. And I think of myself as fairly well-versed in these issues! I want to share that information with you because I think it helps illustrate why every brand isn't making every size as well as why it might take a brand several years to expand their size range.
To begin, Hermand-Waiche mentioned that most factories they approached required 3,000 piece minimums for one bra style in one color. Just that one style in one color would cost the company $45,000 (or $15/bra). If they wanted 50 unique bra style/color combinations (not an astronomical number at all), then you're talking $2.5 million dollars just to make one round of bras. And that figure doesn't include anything else that's involved in selling bras (advertising, marketing, sales, tradeshows, customer service, factory visits, etc.)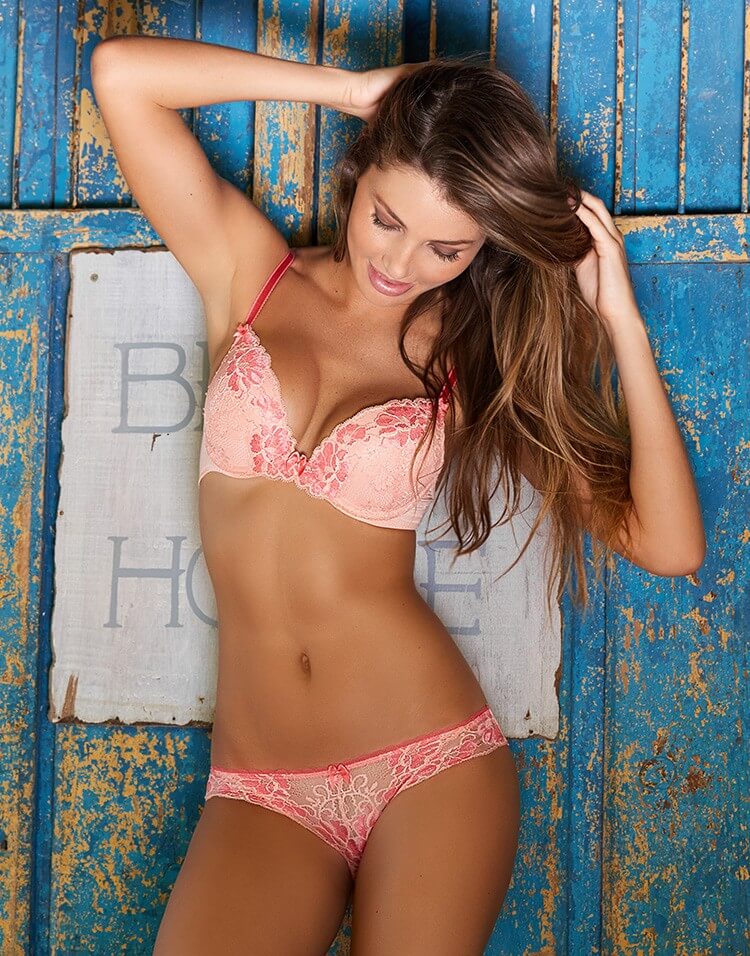 Those high initial start-up costs also influenced Adore Me's early sales model. Instead of developing their own bras from scratch, they would approach a brand who already planned to manufacture a given number (like 3,000), ask the brand to make a few hundred more (an order for 3,500 instead of 3,000) and then purchase the extra 500.
Now Adore Me is able to use the same manufacturers as the brands they're seeking to replace (Victoria's Secret, Calvin Klein, etc.). In addition, they're able to work with a third-party plus size specialist to manufacture their plus sized bras. That's right — companies have to go to an entirely separate factory if they want to produce outside of the "traditional" size range. All of that, of course, adds to the time it takes to produce and debut a new style.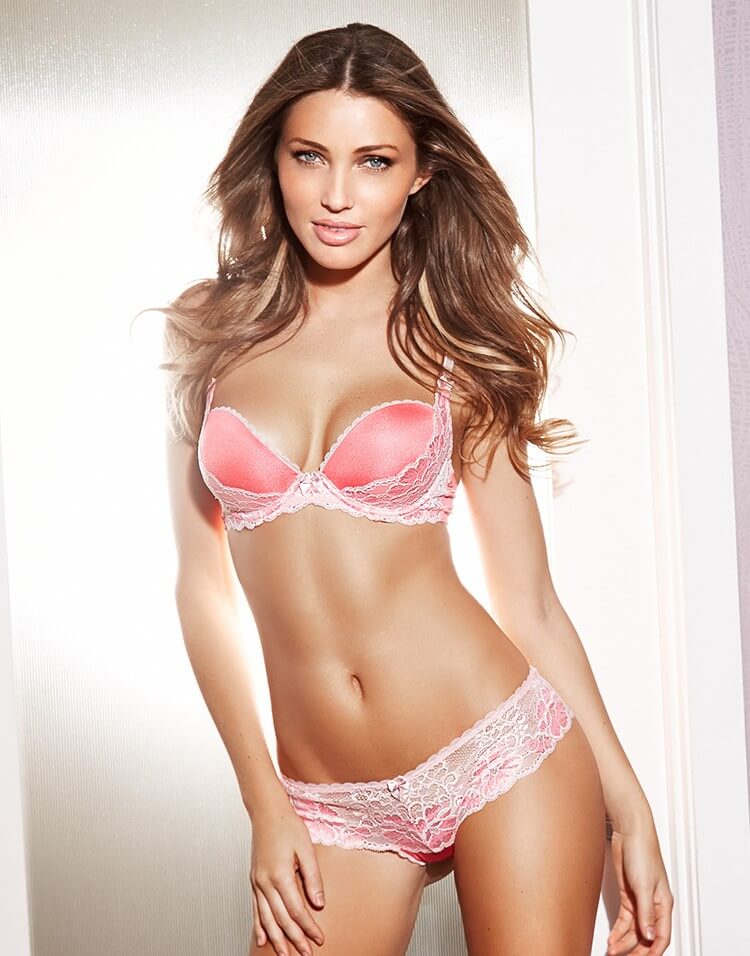 Currently, Adore Me's best-selling sizes are 34B, 36C, and 36D. However, they did a customer survey a few months ago and found a strong interest in 30 and under bands (a potential revenue extension of between 10-15% according to Hermand-Waiche). They're also getting customer demands for plus sizes. Again though, the company has to cope with minimum order quantities and with making sure the customer base is actually present to purchase the new sizes.
We were also able to talk about vertical integration and how that affects sales. Vertical integration means that the same company is handling all touch points for the brand, from design to manufacturing to distribution (whether that means wholesale or store sales). Victoria's Secret is one example of a vertically integrated lingerie company. On a smaller scale, so is Ewa Michalak. Zara and American Apparel are also examples of a vertically integrated fashion companies. Vertical integration allows a company both more control and flexibility; when you're handling everything in-house, your costs are lowered and your company can be more responsive (ideally, anyway). With their new in-house designed and manufactured line, Adore Me is shifting to a vertically-integrated company, which is a good move considering their overall goals.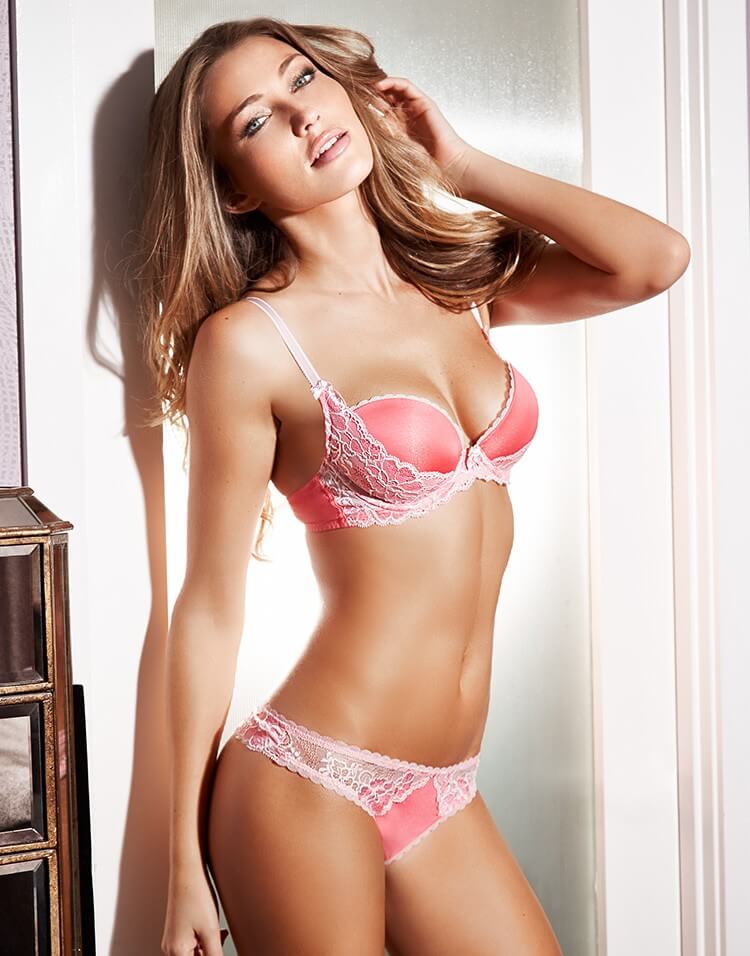 We talked about a lot more, from Adore Me's plans to open a flagship to their long-term vision of being every woman's go-to place for lingerie, but I think I've covered all the main points here.
Now that you've read the entire series, has your opinion of Adore Me changed? If you haven't tried this company before, would you be willing to make a purchase? And did this installment in particular give you any insight to what it takes to develop a new brand? Please share your thoughts in the comments!