Exclusive Lingerie Addict First Look: A Sneak Peek at What Katie Did's New Merry Widows
Disclosure: This blog post contains affiliate links. For a full list of our affiliate partners, please view the right-hand sidebar of the blog.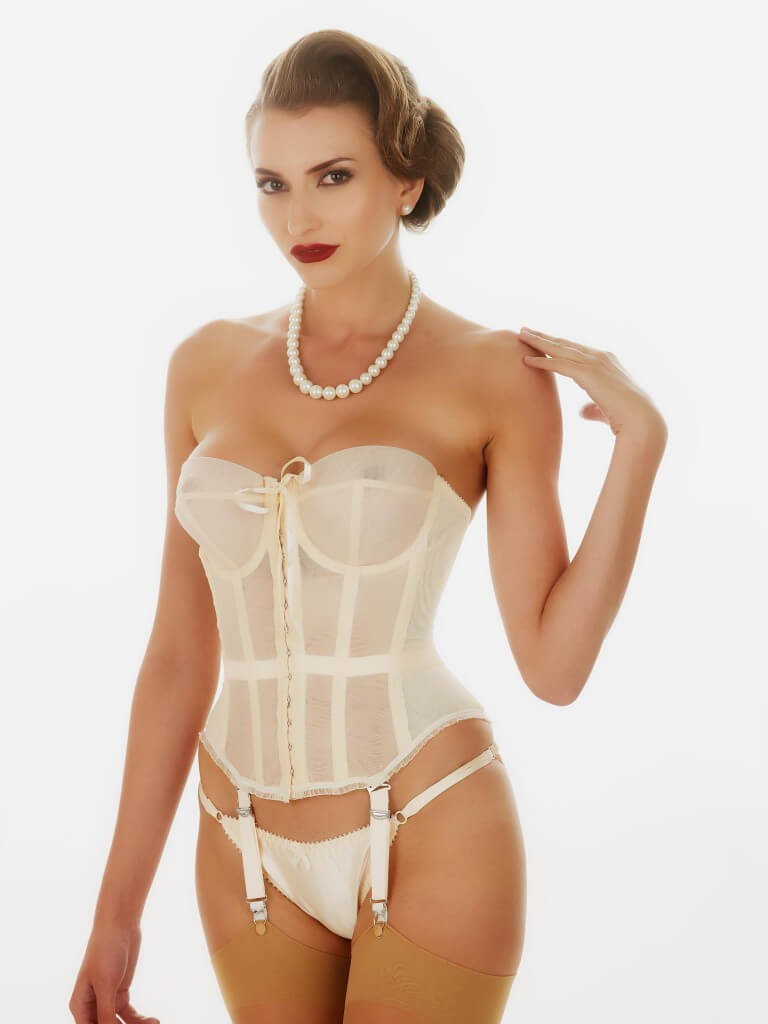 Newer Lingerie Addict readers may not remember this, but a few months ago, I sold some of my older corsets and lingerie sets. As I'm sure you can imagine, I have a TON of pieces. Too many to store in the home I share with my husband, honestly, and I wanted to send some of the pieces I didn't wear as often off to a good home. Pretty much everything sold (only the cherry waist cincher is still remaining), and quite a few industry people, from lingerie brands to burlesque dancers, wound up purchasing items for their own archives. One such industry professional was Katie Thomas. Yes, the same Katie behind What Katie Did!
Katie picked up my authentic vintage Warner's Merry Widow. While I hated to part with this piece, I was ecstatic that it was going to a good home... to someone who loved beautiful vintage lingerie just as much as me, if not moreso.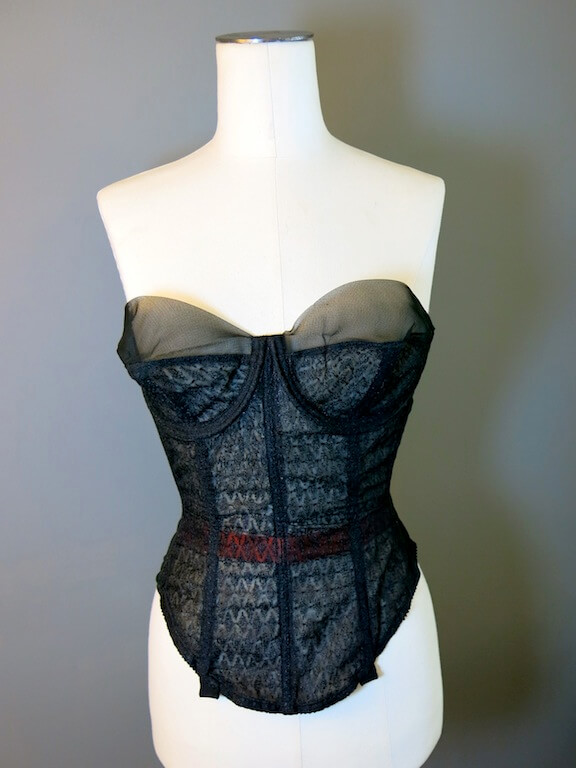 Well, that piece has been thoroughly analyzed and deconstructed and is now the prototype for What Katie Did's own line of vintage-inspired merry widows... set to debut next month!
For the new pieces, WKD used several vintage construction techniques from the old garment. In the original merry widow, for example, the steel boning within the corset bent at the underbust area and continued halfway up the bust to lend support to that area as well. That kind of construction technique, while effective, wasn't practical for modern day manufacturing (each steel bone would have had to been bent individually by hand). Instead, What Katie Did used spiral steel boning up to the underwire of the bustier and then plastic boning on the bottom half of the cup.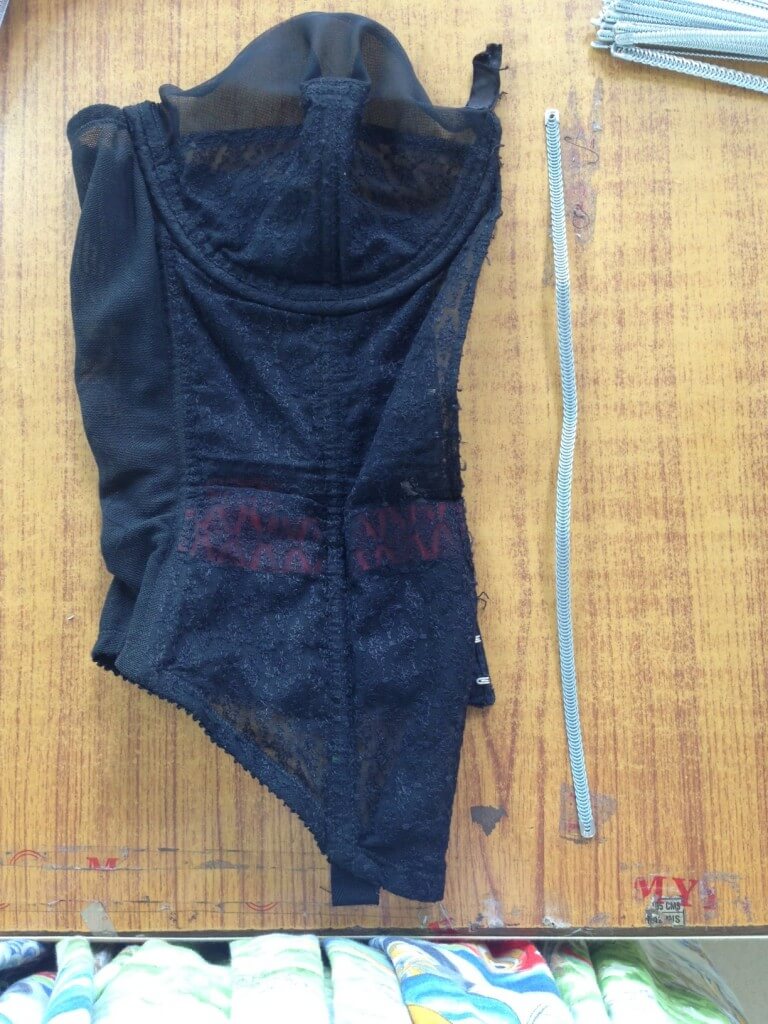 In addition, the new merry widow incorporates a waist tape (something that's probably familiar to any corset fans reading this). While the original Warner's Merry Widow also had a waist tape (the red band in the photo above), it was made of non-stretch materials. The new version uses elastic for the waist tape to increase comfort but still allow for cinch. Oh! And the hook-and-eye closures are in the front now. Because trying to fasten a long row of hooks behind you is just plain hard.
The peach version of What Katie Did's merry widow will be available beginning April 1, 2014. The black version debuts A/W 2014. And I have a strong feeling the black one will become a part of my lingerie wardrobe.
What do you think of WKD's new merry widows? Are you as smitten with this retro undergarment as I am?