Review: Ultimo OMG plunge bra and invisible shorts
Disclosure: this lingerie was provided for review purposes by Ultimo. All opinions are my own.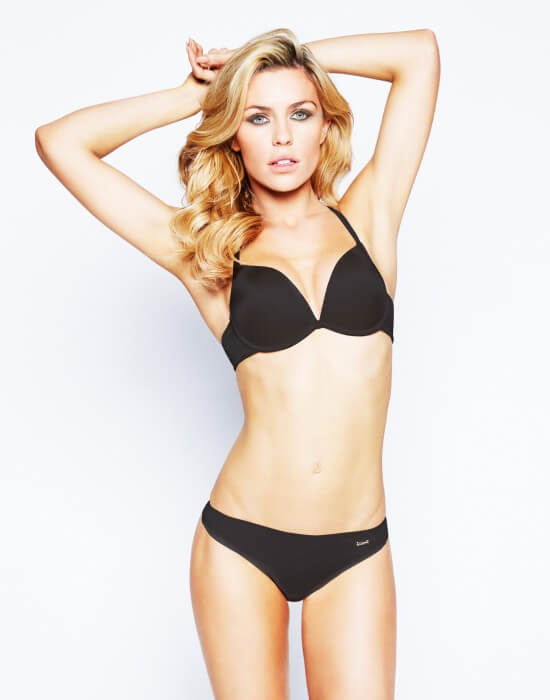 The OMG plunge bra by Ultimo
Ultimo are a British lingerie brand that I've seen a lot of, but never actually got round to trying – so when I was offered a set to review, I jumped at the chance! I was sent the OMG plunge bra and Invisible short in sizes 30D and a UK12 in plain black. The bra retails for £24 and is available in sizes 30D, 32A-36D and 38 B-D. A similar DD-G version of the bra is also available for £28. The shorts retail for £12 and are available in UK sizes 8-18. Both bra and shorts are also available in white and 'nude.'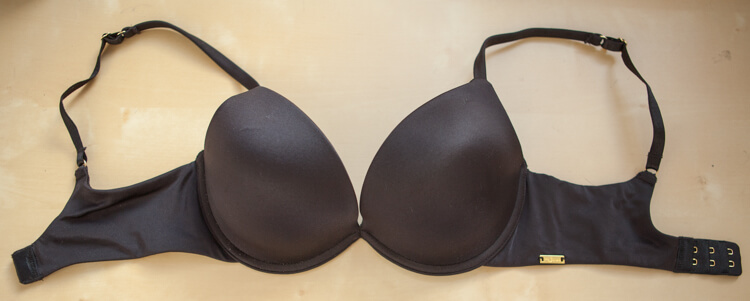 There's nothing particularly remarkable about the design of this set, but they're excellent lingerie wardrobe basics. The bra features a micofibre outer and lining. The cups are moulded with an integrated silicone 'sling,' which claims to mould around the breast and move like real breast tissue to create a more natural looking 'boost.'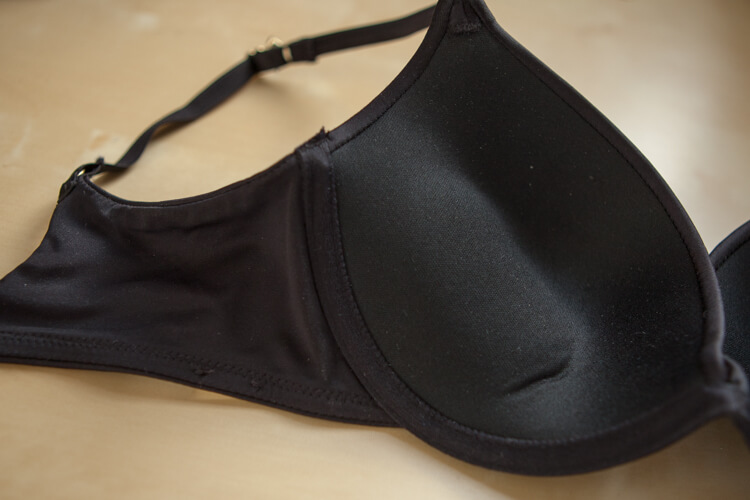 The bra's construction is impressively sturdy and clean, with all seams having been bagged out with no visible elastics. There is also a distinct lack of labels within the bra, as all the care information has been printed onto the unusually soft hooks and eyes – I can imagine that for those with sensitive skin, this carries a lot of extra comfort appeal. All the metal components of this bra are gold toned, which adds a luxe feel.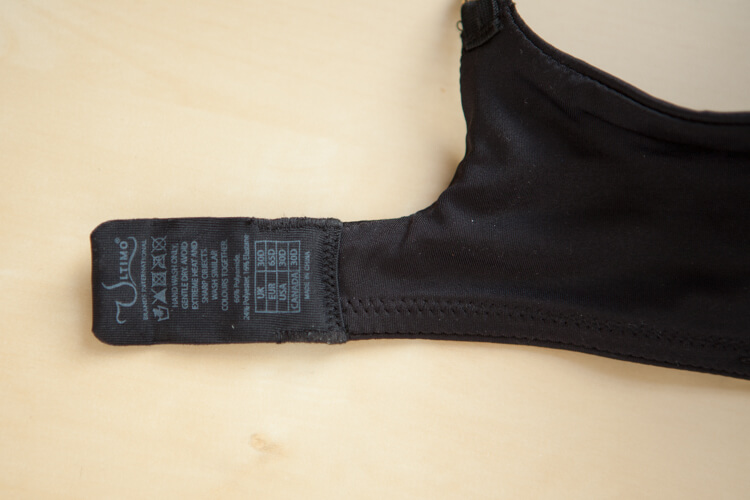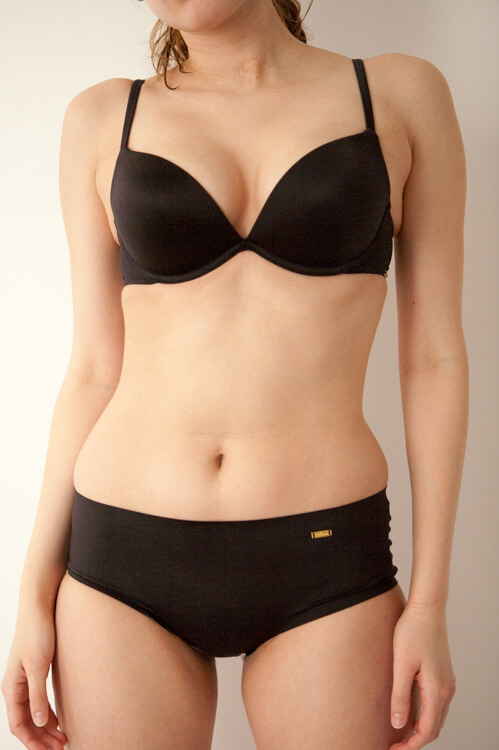 Overall, the fit of the bra is good, with the wires and moulded cups fully encasing my breast tissue. I often have problems with moulded cups in that my breasts don't quite fill them, leaving a rather noticeable gap at the top of the cups. Happily, this isn't a problem with this particular bra. The silicone padding at the bottom of the cups gives a very noticeable effect, though admittedly it does look and feel a lot more 'natural' than the majority of push-up bras do.
The push-up effect is very noticeable – I'd agree with the brand's claims that it can give the appearance of two cup sizes larger, as it gave me a much fuller silhouette and more lift than I was expecting. However, I'd take the 'ultimate cleavage' tagline with a tiny bit of salt – this is totally dependent on your figure type. It certainly gave me the biggest boost any bra has and gives a very impressive décolletage beneath low cut tops.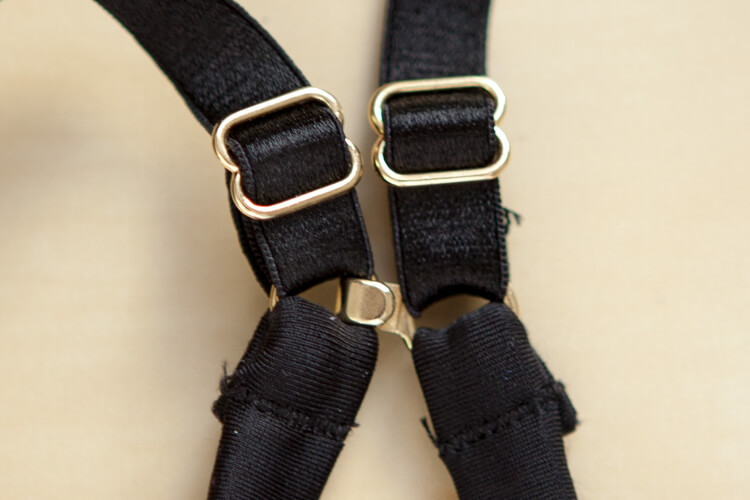 One feature of the bra I particularly like the idea of is the racerback conversion – this is in the form of an extremely subtle 'hook' extension on one of the strap's ring. It's easy to twist this round and hook it to the other strap, giving you more outfit options and a bit of extra subtle lift to your bust.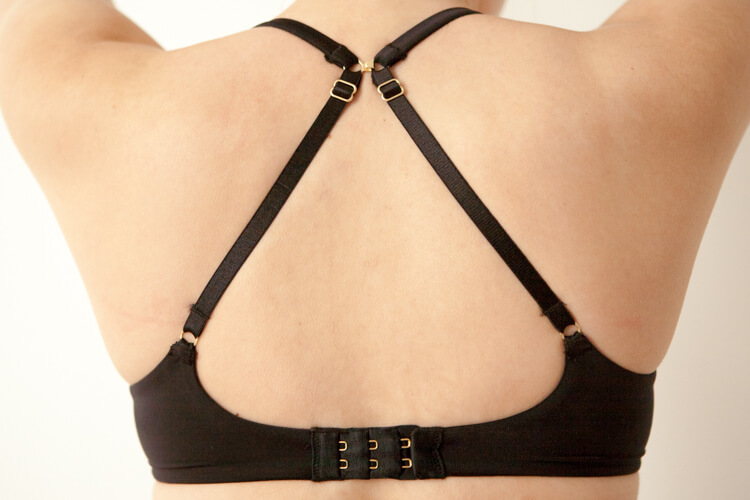 However, I have one pretty major gripe with this bra – the strap length is very short. Even  on its longest extension, I found this bra started to become painful to wear after just a couple of hours as the straps were just digging in too much. As a consequence, the racerback conversion of the straps was just too uncomfortable to wear for an extended amount of time as this pulls the straps even shorter. This is something that I could easily fix myself with a couple of new pieces of elastic, but it's something to keep in mind if you are particularly tall.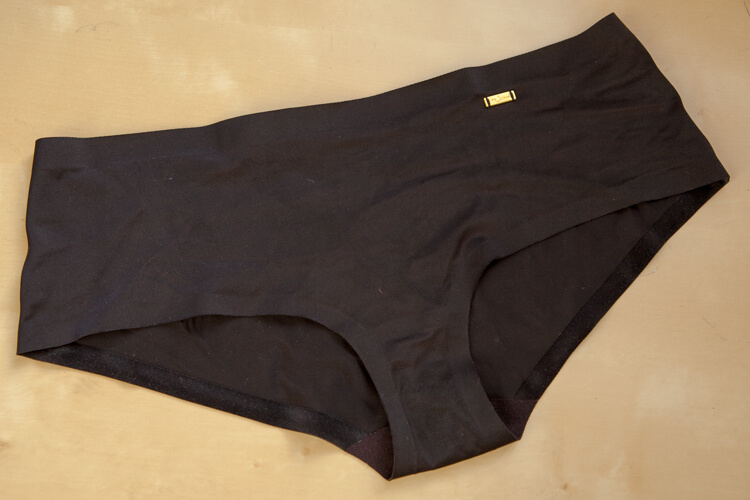 The shorts are also made of microfiber – the seams are all bonded rather than stitched, giving a smooth finish. I love how the edges of the shorts have been flocked (a technique that gives a 'velvet' finish) to prevent them from slipping – it's effective and feels a lot nicer on the skin than normal lingerie elastics.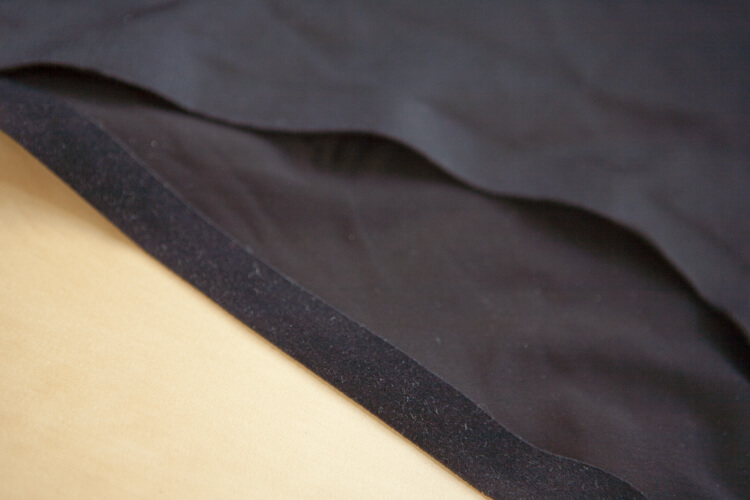 Overall the shorts are a good fit and are extremely comfortable – they are VPL free and with the soft microfiber fabric they're a truly comfortable solution garment – comfortable enough for everyday wear, and not just as a solutions garment.
Readers: Have you ever tried Ultimo before?