Review - A Regular Day in Fine Lingerie: 18 hours of Lise Charmel
Disclosure: I received this item free of charge for review purposes. All opinions are my own.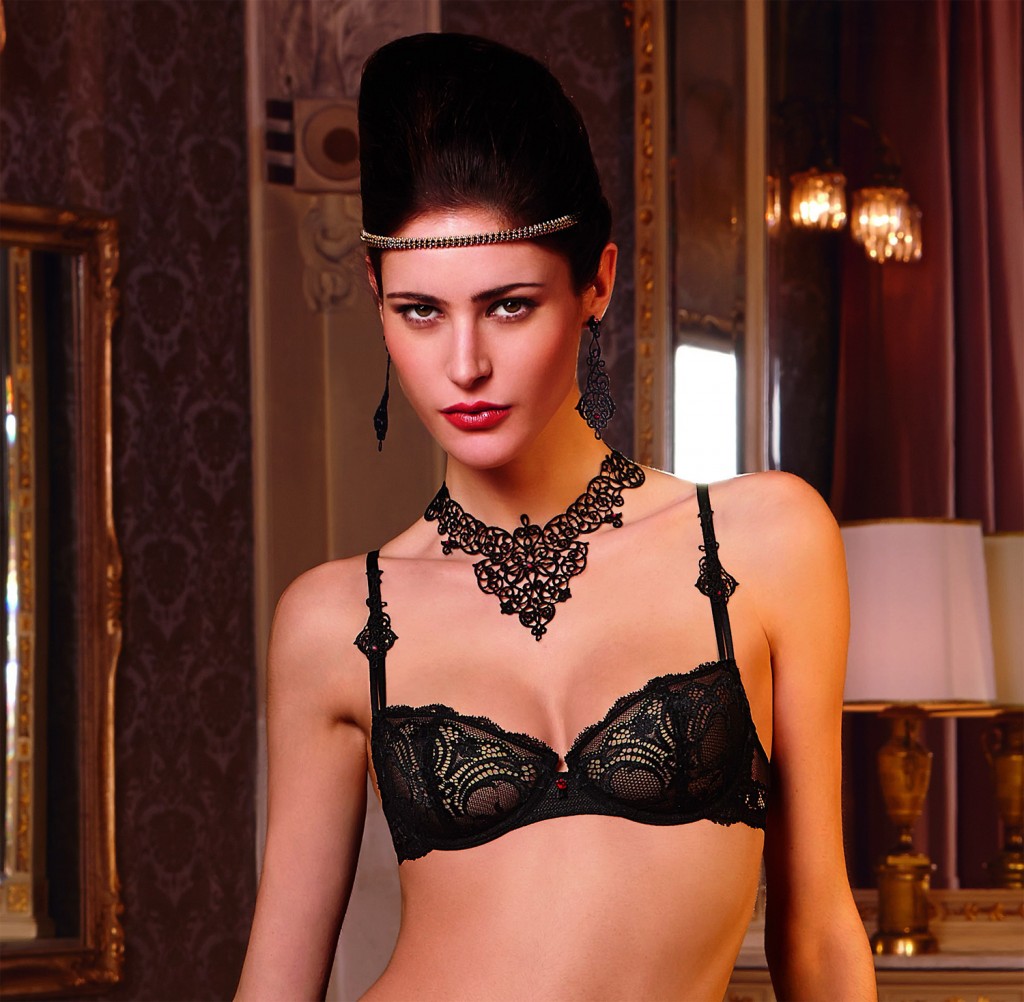 Every man who's seen my lingerie bin (unfussy plastic, stackable, belies the sexy within) has been scared or amused. Why would any person need 80 pairs of underwear? Are you some sort of obsessive?
Well, yes, maybe I am.  Let me explain to you --- lingerie does not just serve the purpose of making us not naked under clothes --- though that's the fairly low bar that every panty must clear. Each bra or panty I own serves a slightly different purpose, sartorial or emotional. There's the nude thong for practicality and invisibility under slim pants. There's the higher waisted version of the same for high waisted slim pants. There's the turtle applique cotton brief that I designed in a previous job and love too much to wear. Some Christmas-themed boy briefs with candy cane charms are currently in a 10 month hibernation. Vintage Pucci tricot undies look like granny panties to our modern eye, but are zany and inspiring. And of course there are the sexy ones.
When I was invited to review the fine French lingerie line, Lise Charmel, I obviously volunteered. I was offered a set provided by the luxury online lingerie retailer, Honey's Lingerie Boutique, and chose the Precieux Tissage collection. Honey's is a UK-based website with one of the widest selections of luxury lingerie I've seen, offering more than 50 brands. They are consistent in their aesthetic and product assortment across their selection. They specialize in elevated, classic brands that tend to stick with traditional materials and silhouettes. Among the classic high end brands are La Perla, Julianne, Lise Charmel. There are sexy brands like Bijoux Indiscrets and Maison Close, and some that veer more toward ready to wear.
Though my taste tends to run more modern and crisp, I've always been interested in Lise Charmel. Founded in the 1950s, it has always for me represented French sophistication and quality in lingerie. Fabric and raw materials are sourced in France, which you can sense just from the feeling of quality when you pick the garment up.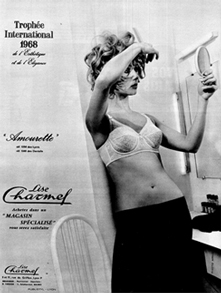 The collections from Lise Charmel on the Honey's website are true Collections --- meaning they are clearly designed in a capsule. So each capsule has a name and concept, and within it are around 10 pieces that share a color palette and fabric and trim. There's a sense of cohesion that makes shopping each collection a pleasure, like you're being gently led on a fantasy by a very skilled docent who knows a lot more than you do. It's nice to give full trust to fine design.
I was drawn to the Precieux Tissage collection because I loved the elegance of the black lace. Some of Lise Charmel is more elaborate and baroque than I might wear, but this group was a perfectly wearable set of pieces that are also incredibly sexy.
I decided to wear the special occasion Sexy String and Half Cup Bra in a non-special occasion way. Just on a Tuesday, under my leggings and jeans and t-shirt and thermal and sweater and puffy jacket. It's cold here in New York in February, and the extra naked seconds required to sort out all the criss crossing thong straps almost made me give up and throw on a big cotton number instead. But I have to say: the strap detangling is worth it. It's magic how this pile of straps on my bed ended up encasing the body once on. The lace is stretchy enough to be comfortable, but the bra and panty are carefully structured with velvet elastic straps, rigid mesh lining, and varied levels of stretch in the various lace and mesh.
A sign of luxury is the way a bit of lace is edged. In this set, the edges of the garment are scalloped lace, which refers to the repeated curve shape. This can be an expensive appearance to achieve, because it means that the garment must be cut out and manufactured in specific ways to maximize use of the scallop edge of the fabric yardage --- so sometimes fabric can be wasted, raising the cost of production. In some places of the garments, like the leg openings of the thong and the bottom edge of the bra, the scallop edge is achieved through a lace trim that is created separately from the main fabric, and carefully applied on top.
A red Swarovski crystal adorns the center front of the bra, and there are two tiny ones on the straps. Off the body, I felt they were a bit over-the-top for my taste, but once on, they were just the right size to punctuate the all-black garment, without screaming.
As for fit, the thong was comfortable and perfect. Straps are always a bit tricky: too tight and they form muffin... everything. Too loose and they droop. In this thong, there was enough elasticity in the velvet straps that the stretch and recovery would suit a variety of body shapes within the size range. The bra was gorgeously designed and constructed but for me created a shape that isn't my preference. One surprise was that the photo on the website featured top to bottom seaming across the cup front, which creates a modern shape that I prefer.  But in  the bra I received (photo below), the seaming was horizontally across the bust.  This is also a standard and nice way to create cup shape, but in this case I felt it created a bit of a 1950s shape for me.  
The great thing about my regular day in Lise Charmel was that for the most part I forgot I was wearing it. Until I remembered and smiled to myself. The best kind of luxury is the kind that you can enjoy unconsciously, so that the pleasure exists in being able to recall it at whim. I went about my day, lifting boxes of samples, sitting at a computer, shuffling through the dirty New York subway, wearing this beautiful lingerie as my little secret. At the end of the day when it was time to take it off, I felt a moment of regret. Luckily there's always next Tuesday for secret glamour.
Have you ever worn Lise Charmel? What are your favorite pieces?