Introducing The TLA Top 50!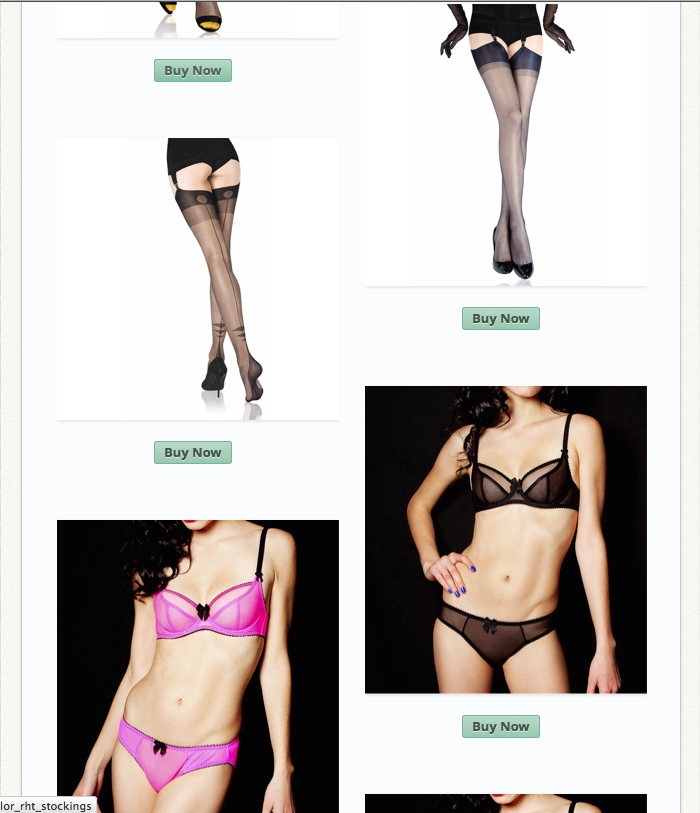 Some of you may have noticed a new link at the top of the blog over the holidays — The TLA Top 50. It's a new list of lingerie recommendations for the site, and it's something I've had on my mind for a long time.
I won't lie or try to hide the truth — it's also an affiliate store for The Lingerie Addict. Part of why this particular idea took so long to come to fruition is because I genuinely wanted it to be useful. While it is meant to be a source of revenue (which is part of my long-term plan to grow the site), I also want it to be a resource. Many of the pieces in the TLA Top 50 are items I personally own or have mentioned in multiple blog posts, which means this new section of the site not only helps support TLA, it also shows off some of my favorite pieces.
In short, The Lingerie Addict Top 50 will serve as an ongoing, regularly updated list of items I think are beautiful. As you already know, there's a lot out there, and so these recommendations cover a ton of ground… from special occasion lingerie like Agent Provocateur's sheer robes to everyday lace briefs from Hanky Panky. Several of the items on the list are ones I consider classics and have loved ever since I began blogging… like Kiss Me Deadly's Vargas Girdle Dress, Rago's Lacette Corselette, and Cervin's 'Swing Time' stockings. In addition, we've designed the TLA Top 50 to be easy to navigate, so that you can readily see our recommendations.
As I mentioned before, and in the interest of complete honesty and full disclosure, The TLA Top 50 will act as an affiliate store for the site. That means if you purchase through one of the links on that page, The Lingerie Addict gets a small commission. The commissions help keep the site running, from costs like server upgrades and web maintenance to writer's fees for our columnists and tradeshow expenses (both travel and reimbursement for the team). Our content on TLA will always be freely accessible, and making a purchase through one of those links helps to make sure we can keep delivering the kind of original (and sometimes even controversial) content you've come to expect.
When I look back on TLA's journey, it's hard to come to terms with the fact that we're not a small site anymore.  Currently, The Lingerie Addict receives over 200,000 visitors per month, and our traffic is steadily going up week after week. And I don't know if I can ever say thank you enough for your support, but I'll say it again anyway. Thank you for reading The Lingerie Addict. Thank you for every single email, tweet, Tumblr note, repin, Facebook message, and blog comment. Thank you for sticking around. I've got some really exciting things in mind for 2014, and I can't wait to show them to you.