The Between the Sheets Christmas Lingerie Giveaway!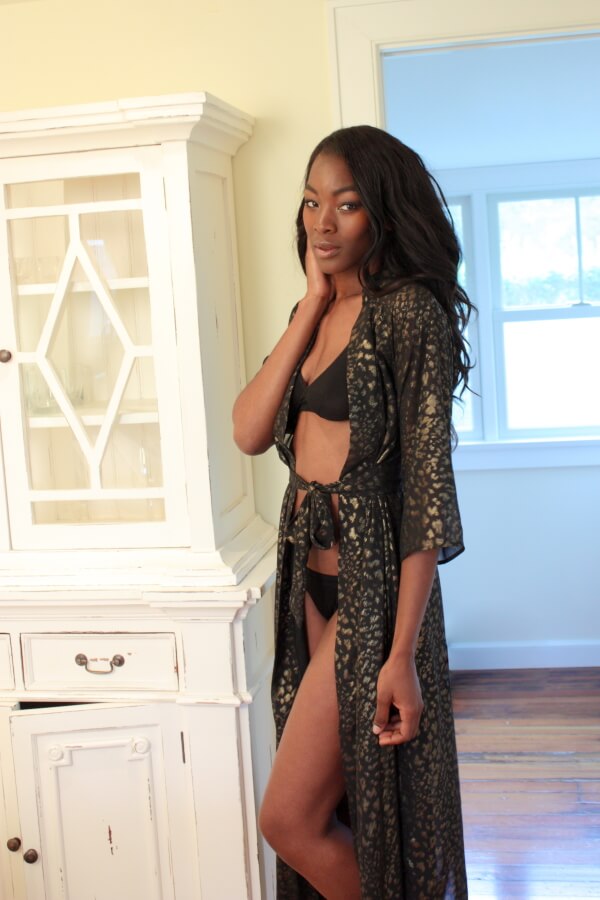 One of the things I'm wary about on The Lingerie Addict is offering too many giveaways. We get a lot of brands wanting to give something away to TLA readers, and I turn most of them down because I genuinely believe giveaways should be special. I don't want TLA to be just a stopover for folks interested in freebies; I want it to be a space for real lingerie enthusiasts, whether they're new to the world of undergarments or they've been immersed in it for decades. And it's become even more important to me over the last year to offer giveaways that are size-flexible or size-diverse and that feature products from small, independent businesses (i.e. the ones that don't have the huge marketing budgets). But more than anything I want our giveaways to feel like a treat… like you're getting something that you know I myself would be happy to own, and that you can feel excited about winning. Because if we're having giveaways for just any old thing… well, where's the fun in that?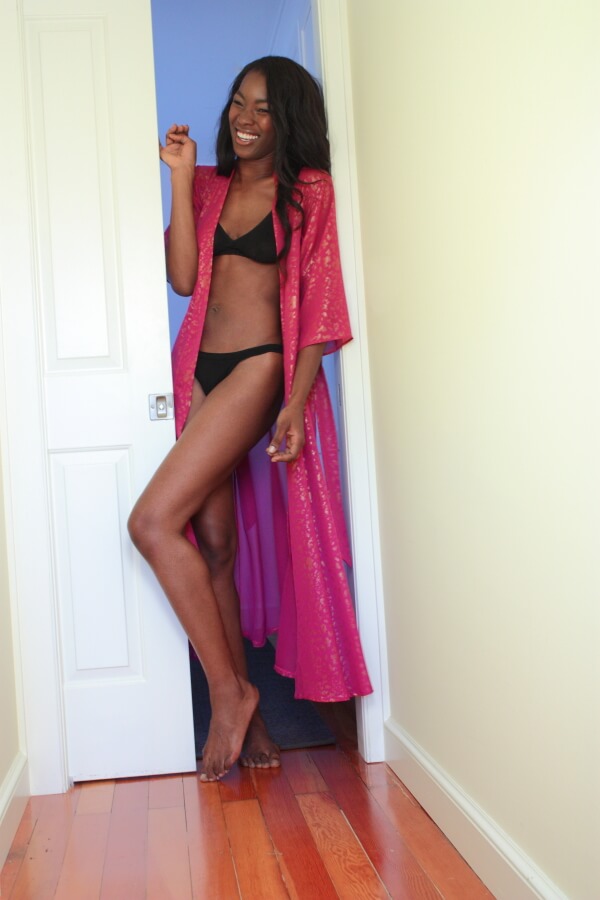 I said all this to try and convey just a little bit of my excitement at our last giveaway of 2013. Layla L'obatti of Between the Sheets and I have known each other for years; way back when most brands still thought bloggers were a colossal waste of time, she invited me up to her suite to view her collection. Two very important things happened that day: 1) I discovered I love vanilla meringues and 2) I realized there are some designers out there who actually care about what this blog has to say. Layla paid me the compliment of taking me and my site seriously, even before I really began to, and I've never forgotten that. But this giveaway isn't all sentiment and nostalgia; I am really genuinely blown away at how Layla's point of view within her collections has grown and developed over the past couple of years. I think her A/W 2013 line is her best yet, and the standout piece from the collection was her Leopard Play Robe.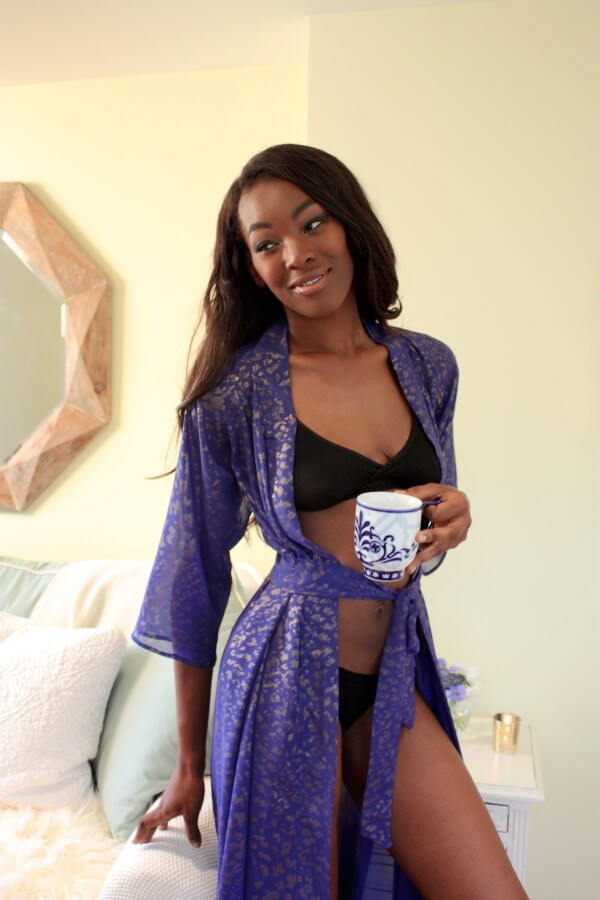 When it comes to the holidays, I don't really care for cheesy lingerie. I want something that feels special, but also something I can wear everyday without feeling awkward. And bonus points if it won't completely wreck my pocketbook. Between the Sheet's Leopard Play Robe checks all the boxes. The gold leopard print is a refined twist on an already classic pattern, and adds a holiday-appropriate touch of decadence and luxury. The chiffon is lightweight and comfy and means this robe can be worn year-round. And the dressing gown length is perfect. You can wrap yourself up in this while visiting family or friends over the holidays and still feel beautifully dressed. And though it's not quite relevant to this post since this is a giveaway (which I'll get to soon, I promise), it's also a nice price at $135. When you remember that everything Between the Sheets produces is ethically made in NYC (oh, and that the chiffon is machine-washable), this almost seems like a steal. I want this robe in my closet. So badly.
And that's why you, my dear TLA readers, have an opportunity to win one. Because this is the most perfect holiday gift of the season. And now for the details!
Enter for your chance to win 1 Leopard Play Robe by Between the Sheets Lingerie valued at $135 by doing the following:
Leave a comment sharing your favorite item (or items!) from Between the Sheets. (This is the only required entry.)
Follow Between the Sheets on Facebook.
Follow The Lingerie Addict on Pinterest.
Pin the giveaway photo on Pinterest.
Tweet about the giveaway.
Share the giveaway to Instagram.
Share the giveaway to Tumblr.
Whew! That's several more giveaway entry options than usual, but since this is our very last one of the year, we wanted to offer as many entry opportunities as possible. However, as is the case with all Lingerie Addict giveaways, the only required entry is leaving a blog post comment. All other entries are optional.
Giveaway entrants must use the Rafflecopter widget below so entries can be accurately counted and verified. The winner of the giveaway will be selected randomly, and have 72 hours to respond before another giveaway winner is selected in their place. Please remember to include your correct e-mail address. The Lingerie Addict cannot be held responsible for incorrect contact information. The Between the Sheets Lingerie giveaway is open internationally, however neither Between the Sheets nor The Lingerie Addict is responsible for customs costs if you live outside of the United States.
This giveaway ends December 9, 2013 at 11:59 pm Pacific Time. Persons working for The Lingerie Addict in any capacity and their immediate family members are ineligible to enter or win. Facebook, Twitter, Pinterest, and Instagram are not affiliated with or sponsors of this giveaway. The giveaway winner will be chosen at random on December 10th and posted publicly to The Lingerie Addict by December 11th. In addition, a private e-mail will be sent to both the giveaway winner and Between the Sheets Lingerie. Entering this giveaway indicates an acceptance of all giveaway guidelines.
Have a very happy holiday season, thank you for reading The Lingerie Addict, and I wish you the very best of luck!