'Tis The Season: How To Use Your Lingerie Addiction To Help Those Less Fortunate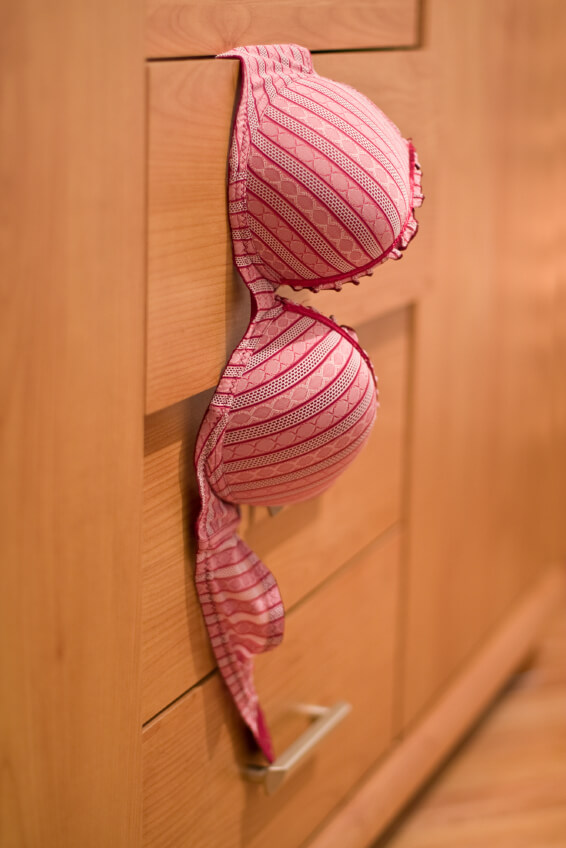 For many people, this time of year is one of nostalgia, sentiment, and reaching out — to family, friends, and those less fortunate. November and December are typically the biggest months of the year for charities and nonprofit organizations, as individuals reflect on the past year's highs and lows, and attempt to pay it forward by donating their time and/or money to people in need.
There is no shortage of opportunities to get involved. Coming off of a successful Breast Cancer Awareness Month this October, many companies and activists have reached out to make a difference by offering support and encouragement to breast cancer survivors as well as cancer researchers. In the lingerie industry many brands have played an integral part in offering donations and incentives which have helped to fund numerous breast cancer organizations.
This month of November brings us even more reasons to get involved. In an effort to make the public more aware of men's health, a campaign was launched out of Australia in 2003. Better known as "Movember" the campaign asks men to grow out their mustaches in a show of support of men's cancer and overall health awareness. Another charity-inducing holiday this month is Veteran's Day in the US on November 11 to honor those who have served in the military to defend our freedom and human rights. And of course let's not forget Thanksgiving Day on November 28, an American traditional holiday which gives thanks for a boutiful harvest and all the fortunes we have been blessed with.
You may not be aware of some of the lesser known holidays occuring this November. For instance November 13 brings us World Kindness Day (http://www.theworldkindnessmovement.org/) which encourages the public to help spread love, kindness and compassion towards others. And World Peace Day (http://www.peaceday.org/) on November 17 which is dedicated to teaching and promoting peace throughout the world.
With all these postitive messages inspiring our inner giver, it is not difficult to jump on the bandwagon and allow the spirit of the season to guide you onto a selfless path of hospitality and generosity.
Short on time or financing? Being charitable has never been so simple and attainable in this day and age. In addition to getting involved in your local non-profit organizations (ie: anti-poverty, health awareness, animal welfare, education, etc) there are numerous other ways to give back. Many companies are offering services or donations simply by shopping their brands. Some donate sales to specific charities, some utilize an underpriveledged workforce with the purpose of training impoverished women and some simply aid you in recycling or donating used goods to people in need.
If you are wondering how you can help, here are a few reputable underwear-based companies that are sure to make you feel good while you do good. Check them out to see what small steps you can take to make a bigger difference in the world and better appreciate your own fortunes.
Free The Girls (www.freethegirls.org)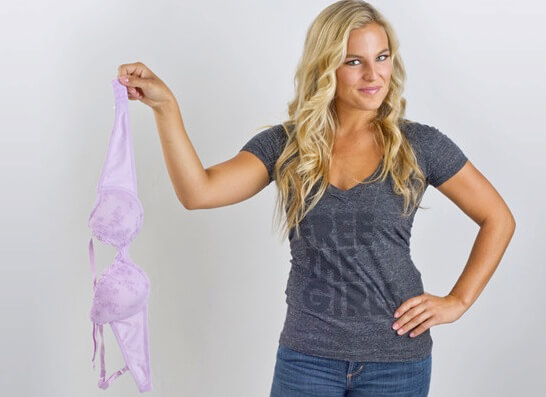 Statistics show that 80% of slavery and human trafficking victims are women and girls sold into prostitution against their will. Those women fortunate enough to be rescued are then left with deep emotional scars as well as limited opportunities to rebuild a new, healthy lifestyle.
Launched in 2010, Free the Girls is a non-profit organization that offers opportunities and support for many of these women rescued from the suffering of human trafficking. The organization collects donations of gently used bras from all over the world to donate to these women with the intent of assisting them in second hand resale, allowing them an opportunity to get their lives on track and earn minimum wage or higher for themselves.
To date, Free the Girls has collected over 200,000 bras and are still going strong with bra drives and other events throughout the country.
Cherie Amie (www.cherieamie.com)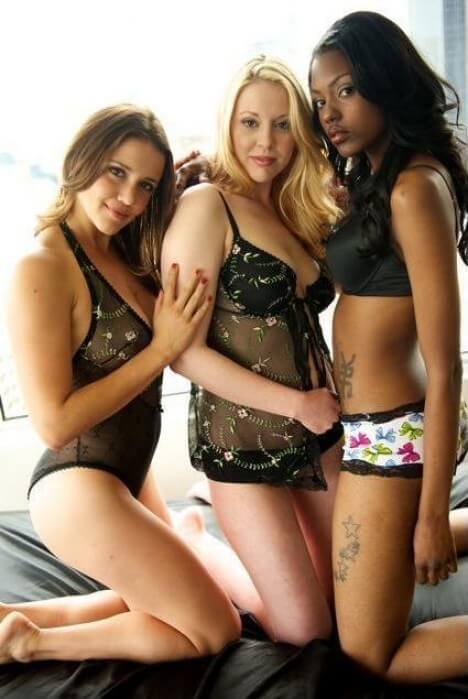 You may have heard of Cherie Amie last November when a crippling house fire devouered much of their stock of lingerie just days before the company's launch. Founder Tara Smith had just returned from Camaroon, West Africa where she had hand carried the hand-crafted underthings back with her after a month long visit commissioning and supporting a group of women artisans with her new fair trade collection.
The ultra feminine lingerie line was initially conceived as a humanitarian effort by Tara and her husband with 100% of the proceeds going to charitible projects in African countries as well as supporting sustainable development and women's economic empowerment.
While the fire may have caused ripples in their initial development, it did not stop the drive and vision of the brand. Cherie Amie has been up and running since, offering shoppers a chance to support women in need with its array of teddys, babydolls, panties and men's boxers and plans to make more trips to Cameroon for new and updated collections each year.
Zoraab (www.zoraab.com)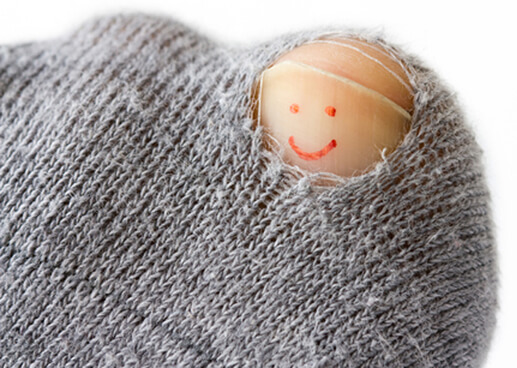 Zoraab is a fun & stylish online retailer of mens socks. Based in New York City they aim to outfit the feet of today in bright colors, bold patterns and personalized style. But under this label's stylish and funky exterior lies a philanthropic bonus as 10% of all proceeds are donated to homeless shelters across the nation each year. On the website they explain how socks are the #1 requested item of clothing each year and yet one of the least donated pieces according to the Salvation Army.
Partnering with various charitable organizations, Zoraab not only donates a percentage of their earnings to those less fortunate but has also offered to match any contribution from it's customers when they host a "Sock Hop party" to collect sock donations for anti-poverty charities. This Socks For The Soul project has helped to create awareness and gives shoppers an extra incentive for shopping their brand.
Sweet Cheeks Panties (www.sweetcheekspanties.com)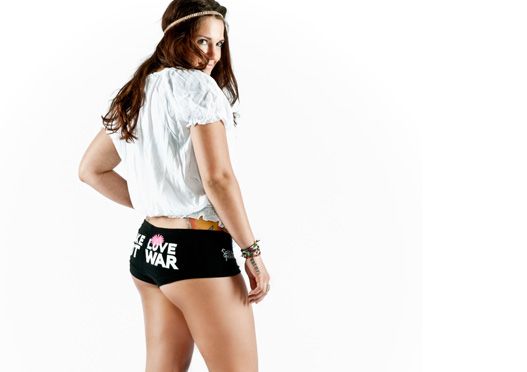 Two time Olympic medalist snowboarder Hannah Teter is no stranger to social activism. Her underwear label Sweet Cheeks Panties is not only cute, cheeky and clever but the styles themselves come with a conscience. Each pair sold on the website translates into a donation of 40% of the retail price towards Children International which provides food and nourishment to poverty stricken children around the world.
In addition, Hannah has recognized Children International as a charity that does the most good per dollar. Since 1936 they have been focused not only on providing meals to children in need but also by helping to break the cycle of poverty by assisting them with health, education and emotional aid.
The Ben Cohen StandUp Foundation (http://www.standupfoundation.com)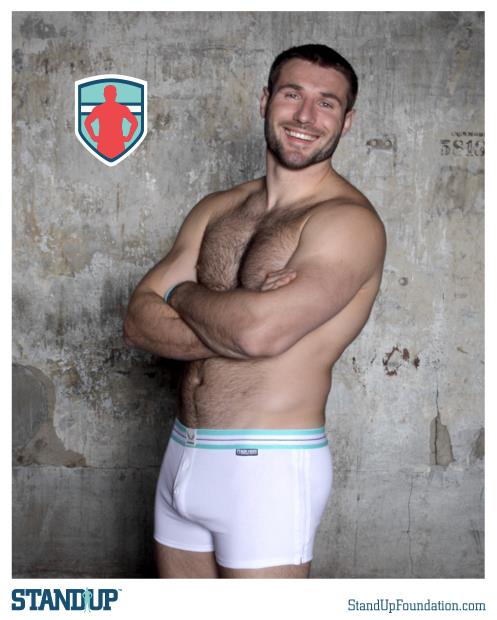 British rugby athlete Ben Cohen made a bold move in 2011 to quit his professional rugby career in favor of devoting himself to battling homophobia and educating others to the cause. Ben launched the StandUp Foundation specifically aimed to combat bullying of children who might be gay, lesbian, bisexual or transgender.
Ben's selfless career change came as a surprise given the married eye-candy's hearthrob status in years past. The StandUp Foundation offers support to various organizations and programs throughout the US and UK. In addition, his line of rugby sportswear includes men's boxers, briefs and t-shirts with proceeds benefitting the anti-bullying work of his foundation.
Pajama Program (http://pajamaprogram.org/WordPress/)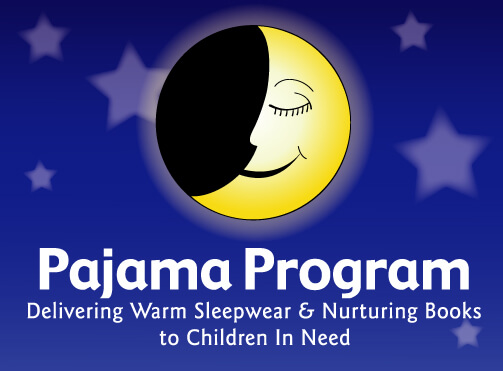 Pajama Program is an organization founded in 2001 that provides pajamas and books to children in need. Many of these children are orphans or living in foster care and temporary housing and have never experienced bedtime story or clean and cozy pajamas.
Supporters of the cause are urged to help out in various ways. Pajama donations are a priority with the 1 Million Good Nights event extended throughout the winter from December to March. This is when pajamas are most needed and the Pajama Program has set a collection goal of 1 million pajamas and 1 million books for the children in need. As of November 1st they have reached approxamitely 25% of their goal and are still in need of more donations.
How do you feel about socially active lingerie brands? Can you recommend any others?