Lingerie Review: Lunaire Classic Lace Bra
Disclosure: Lunaire provided this bra for review purposes. All opinions are my own.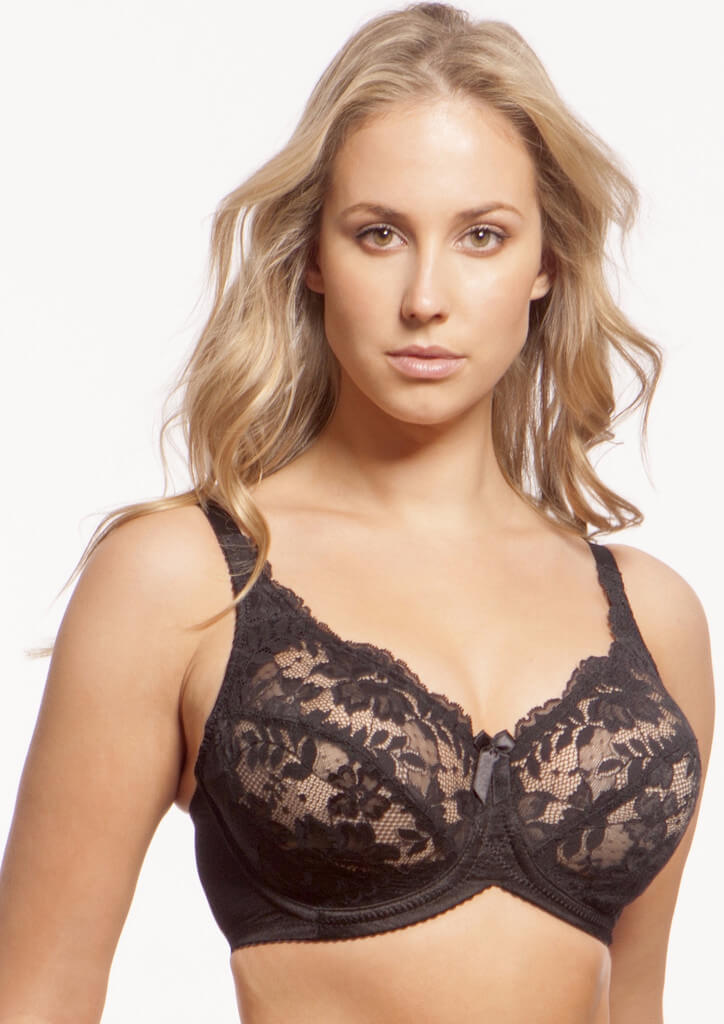 Now that I'm back home for a spell, it's time to catch up on the lingerie reviews I've had pending for the last couple of months! Though I've never talked about Lunaire on the blog before, I've pretty excited about doing this review as the bra I chose has made into my "comfy bra" rotation.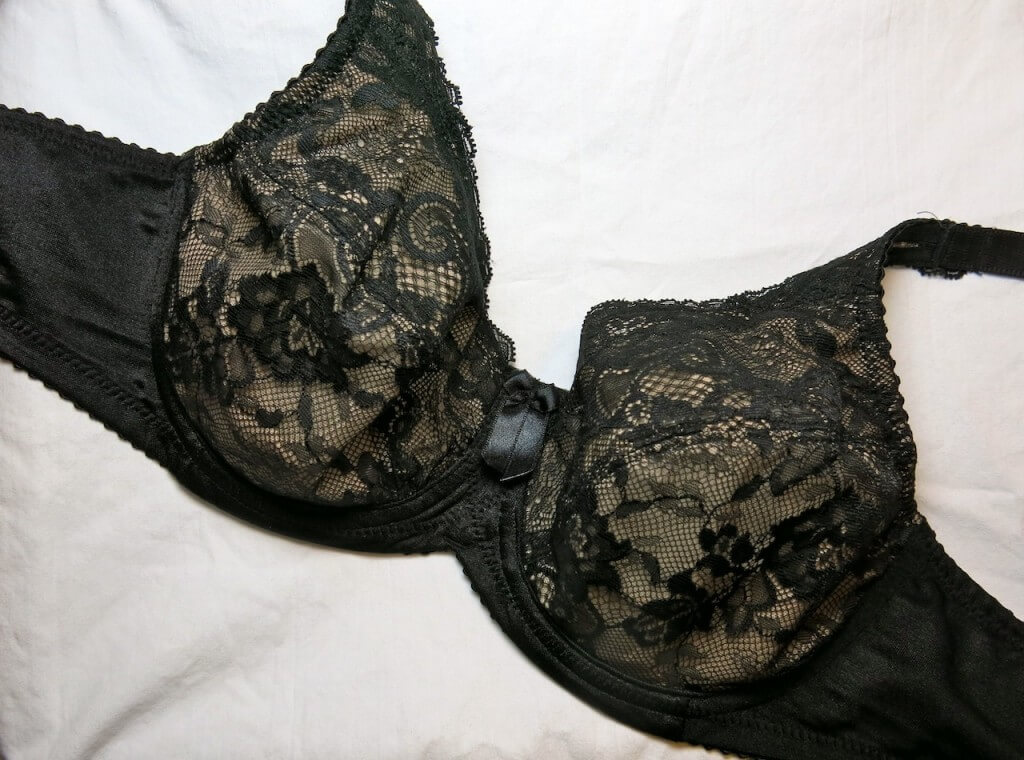 Lunaire is a family-owned company that began 20 years ago. All their bras are designed in NYC, and they retail for the stunningly low price point of between $32 and $39. They specialize in the upper end of standard sizing, offering cup sizes C thru DD and band sizes 32 thru 40. I chose to review their classic lace bra in the color black, size 34C. The bra retails for $34, is made of nylon and spandex, and is manufactured in Thailand.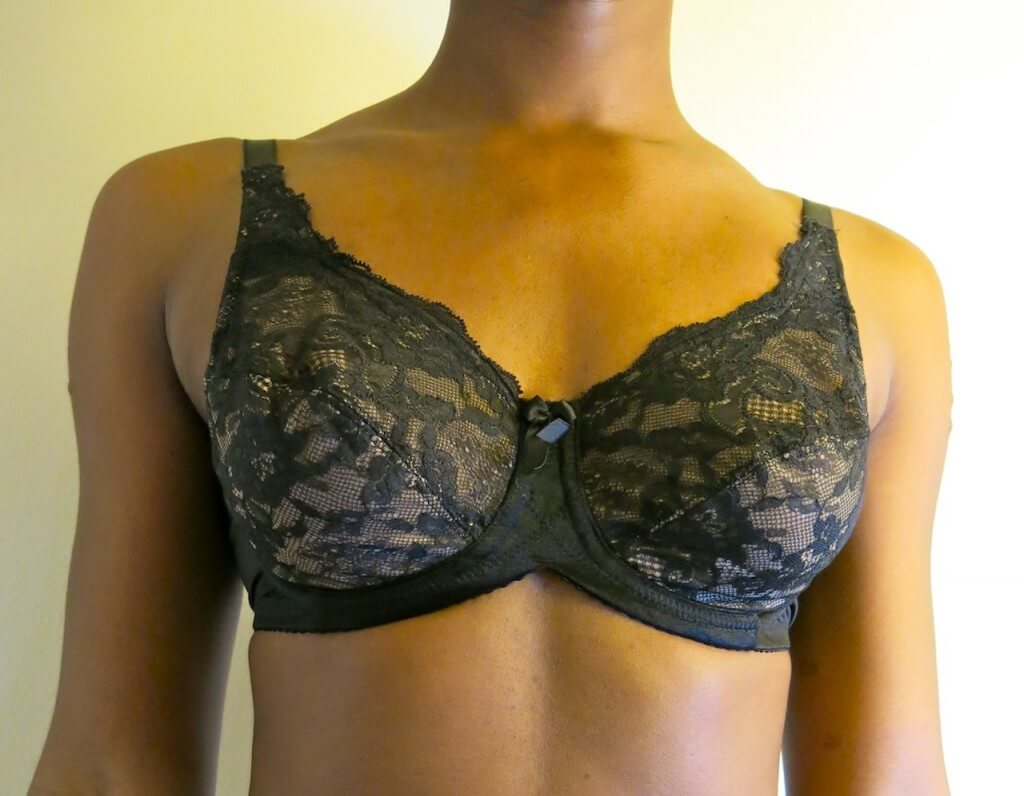 My first impressions were that this bra is very basic, very straightforward, and yet very well-made. I liked the crossover stitching detail on the front center gore, and I thought the satin on the band and gore was very soft to touch. Sometimes, lace and mesh in inexpensive bras can be a bit scratchy, but the fabric on this bra wasn't irritating at all. I wouldn't call the lace especially fancy or fine or delicate, but I did think it was pretty, especially given the price point.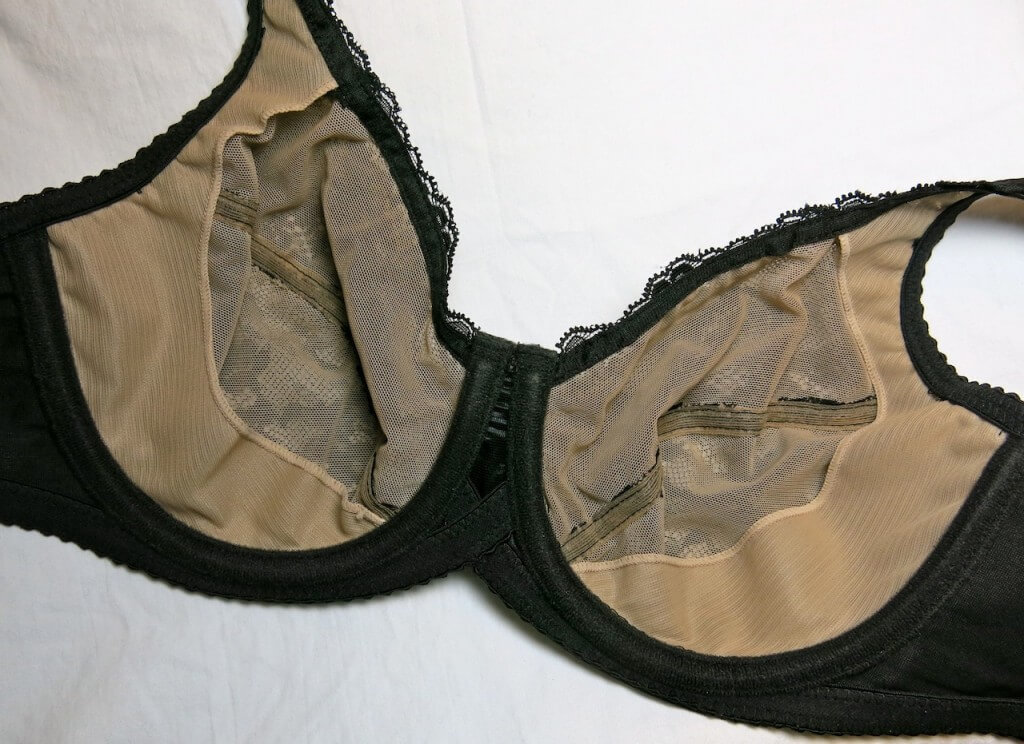 The interior of the bra features a side panel for added lift and support. I usually call these "boob slings" but this interior panel was so extensive that it almost felt like a secondary cup. The cups have a single, sewn seam separating the upper third from the lower two-thirds of the cup. There are three columns and two rows of hook and eye closures in the back.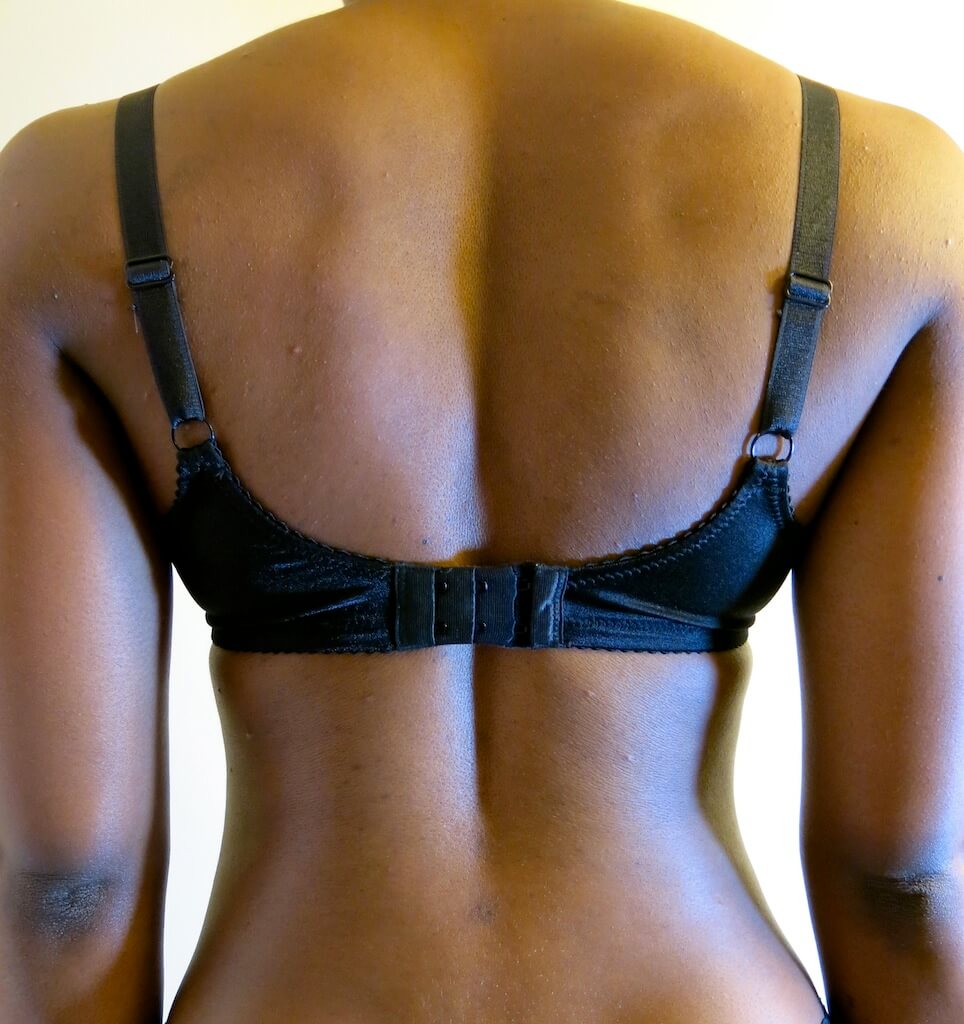 Regarding fit, I was surprised at how comfortable this bra was. I try to keep an open mind for reviews, but I don't buy a lot of full cup styles (they're not especially flattering to my breast shape) so I was quite pleased at how well this bra fit. There is some loose fabric at the top of the cup, but that's not a bra issue. It's my boobs. In terms of all day or regular wear, I've worn this bra at least a dozen times since I received it, and I forget I'm wearing it each time, which is the mark of a perfect bra to me.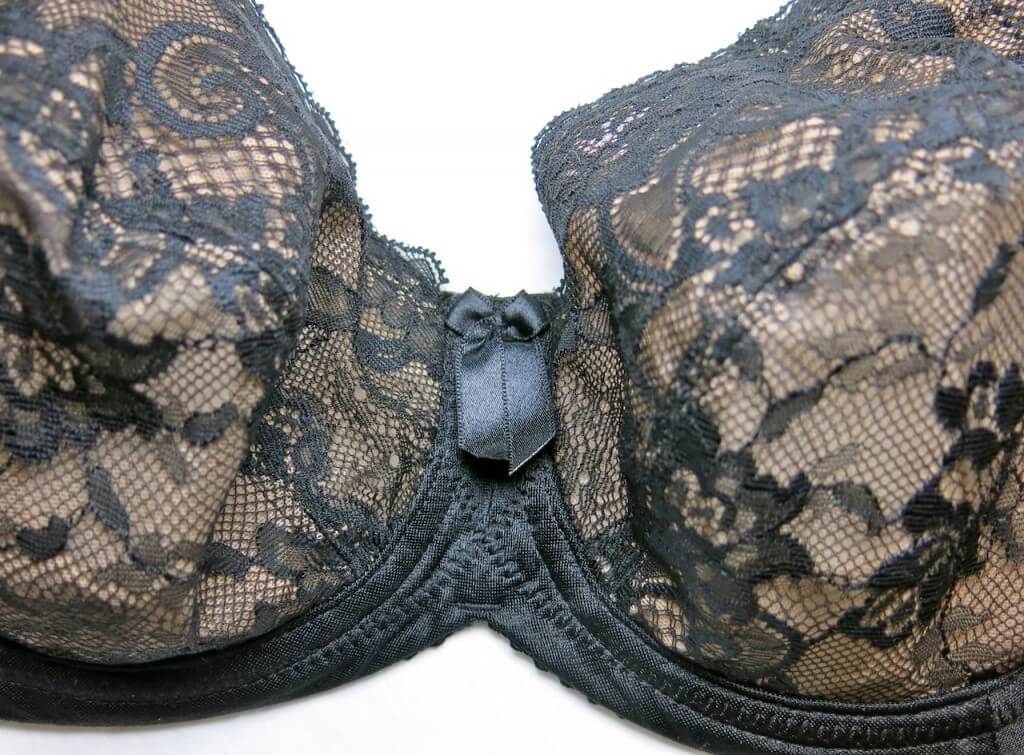 However, the full cups mean that this is a lot of bra. The cups come up pretty high (higher than the neckline of most of my shirts) so I wouldn't pair this with scoopnecks, v-necks, tank tops, or any other necklines besides a  crew or turtleneck. In addition, I don't usually comment on band stretchiness, but Lunaire's bands are pretty stretchy. That didn't bother me because I like a loose band, but if you're needing or wanting a more supportive bra, I could see how that's a problem. I'd also say this bra is more on the conservative side. The lace isn't sheer; that's a beige lining. So if you're wanting something with more boudoir appeal, you'll want a different bra.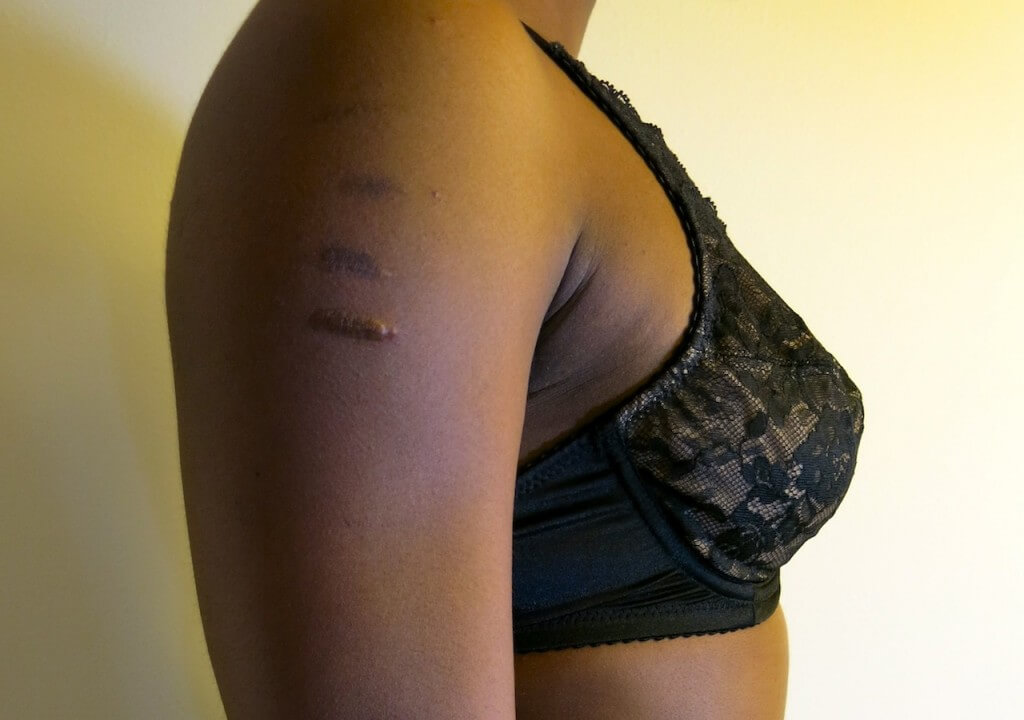 That said, I really like Lunaire's classic lace bra. It's comfy. It's expensive. It holds up very well to repeated wearing, and it works great under t-shirts and sweaters. If you're looking for a good buy under $50, give it a try.