What Katie Did Holiday 2013 Lookbook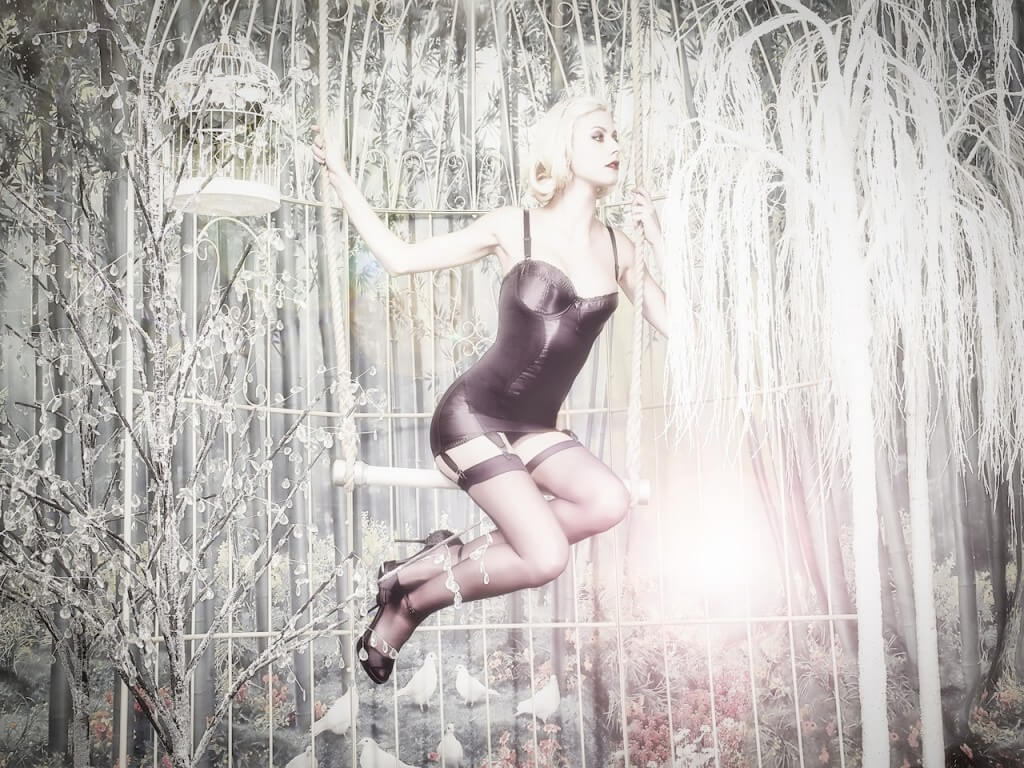 Every year, What Katie Did puts out a few special, winter-inspired photos around the holiday season. This year's photos are especially fanciful and feature four of WKD's best-selling items, namely the Glamour Corselette, Glamour Merry Widow, Padded Bullet Bra and Maitresse Lingerie Set. All four photos are by Steve Hart.
Have you tried What Katie Did lingerie before? What do you think of the retro, pinup look?