Moda Summer 2013: Indie Designer Highlights!
Moda is one of the UK's biggest lingerie trade shows. I went along this August to see what's coming soon in the exciting world of Indie lingerie. It was a little disconcerting to see so fewer indie brands exhibiting this season; luckily those that were had some thoroughly exciting lingerie to share!
All images have been provided by the brands.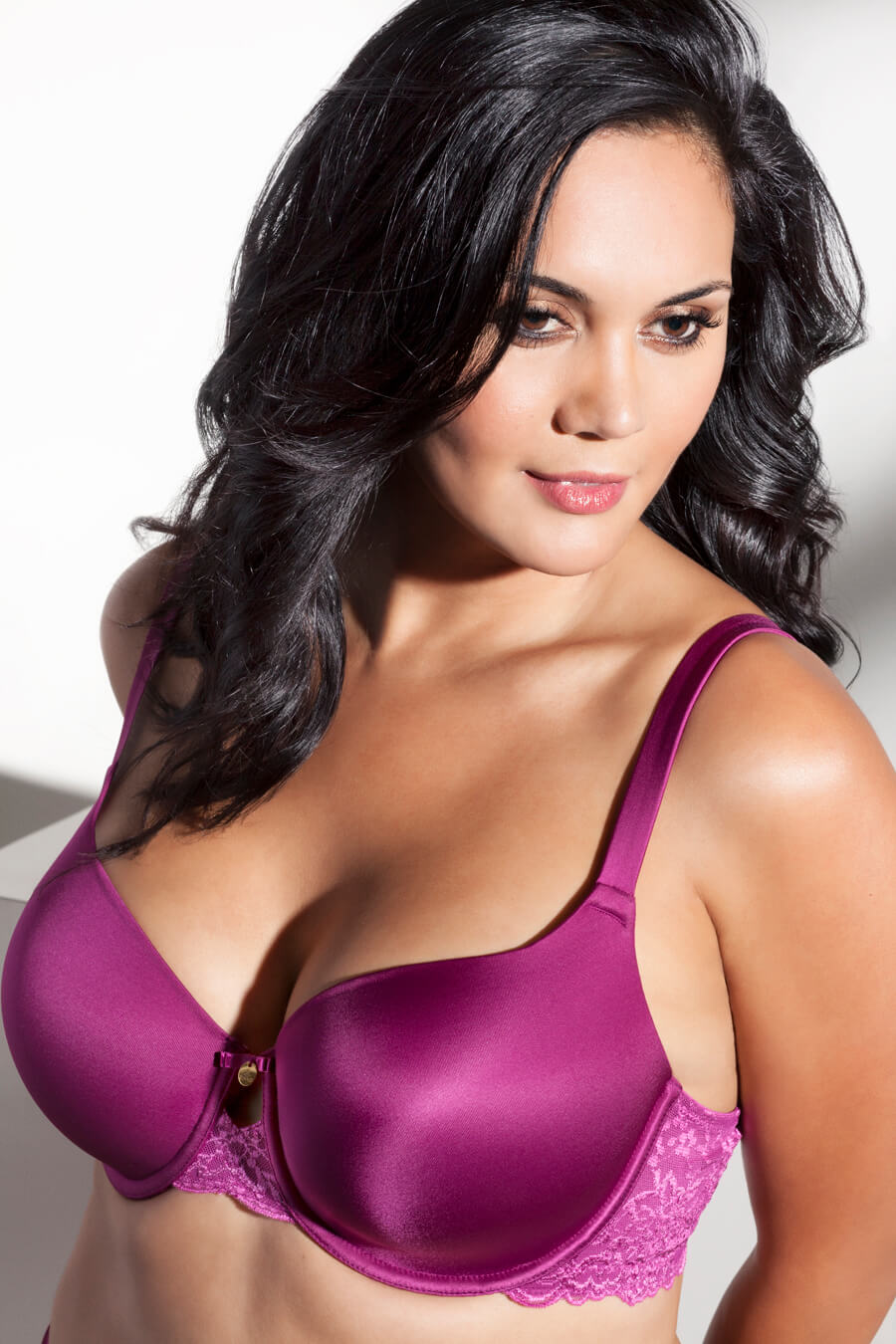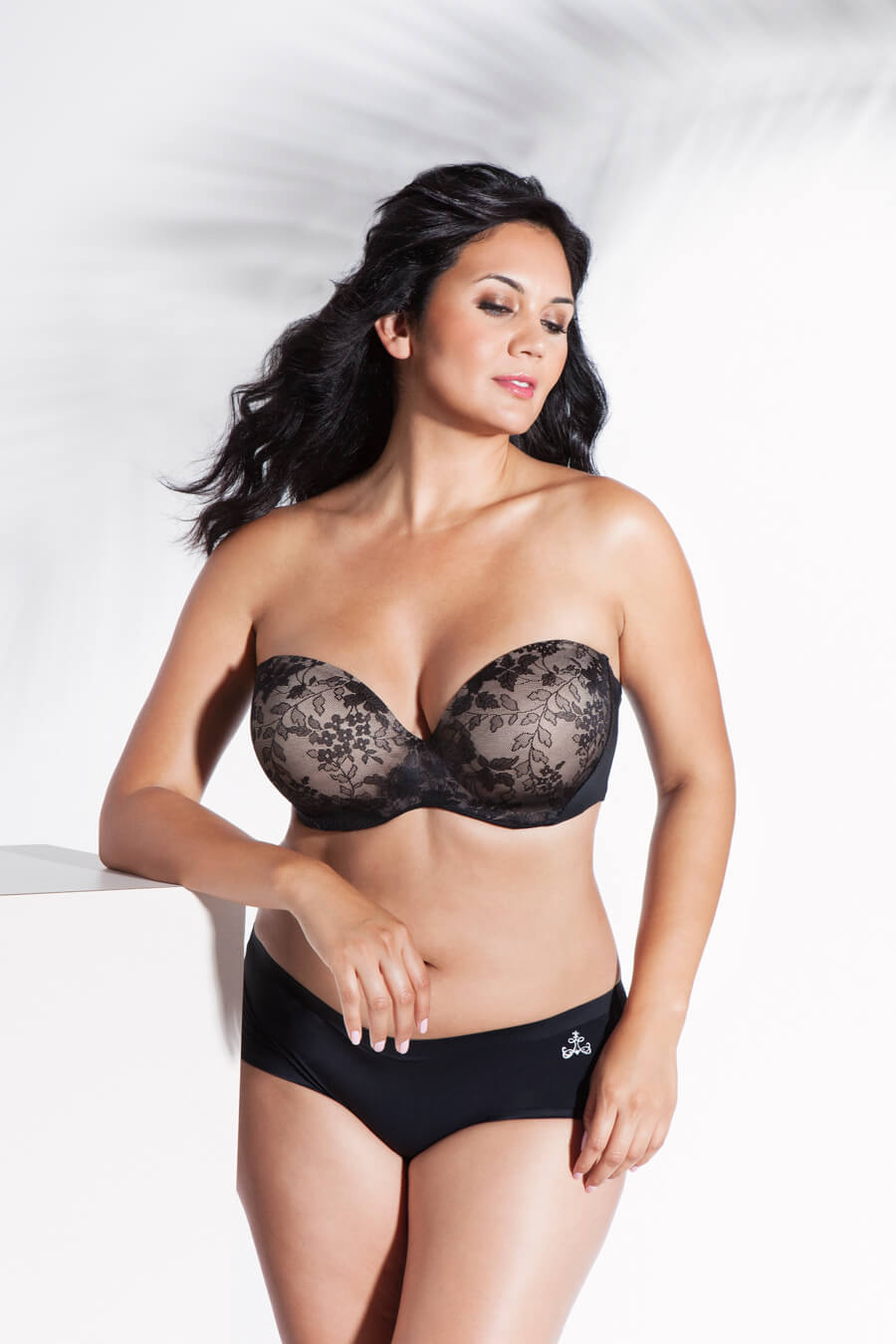 Curvy Couture are a brand whose products left me seriously impressed (and a little sad that I don't fit into their size range!). They specialise in plus size lingerie, with a size range of 36C to 44H for bras and 6-24 for knickers, retailing around £35-39 for bras and £15-22 for knickers. The attention to detail in their products is incredible: super-soft hooks and eyes made of microfiber, garment information being printed straight onto the garment instead of on scratchy labels, and padded shoulder straps, to name just a few areas that caught my eye. All of the bras are molded cups and knickers are bonded, giving a seamless finish to all of the lingerie. I also loved their take on a strapless bra, with convertible strap options for virtually any occasion you could possibly think of!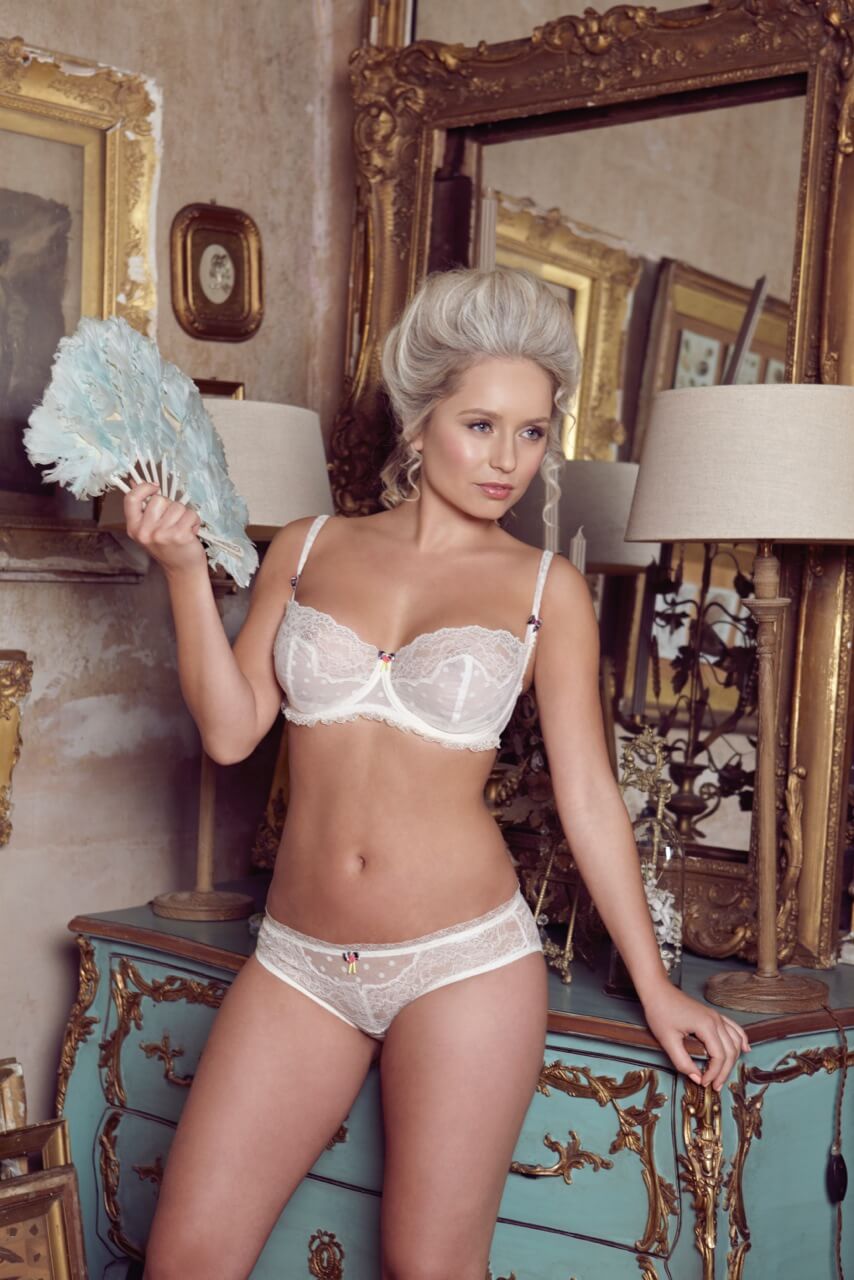 'Fifi'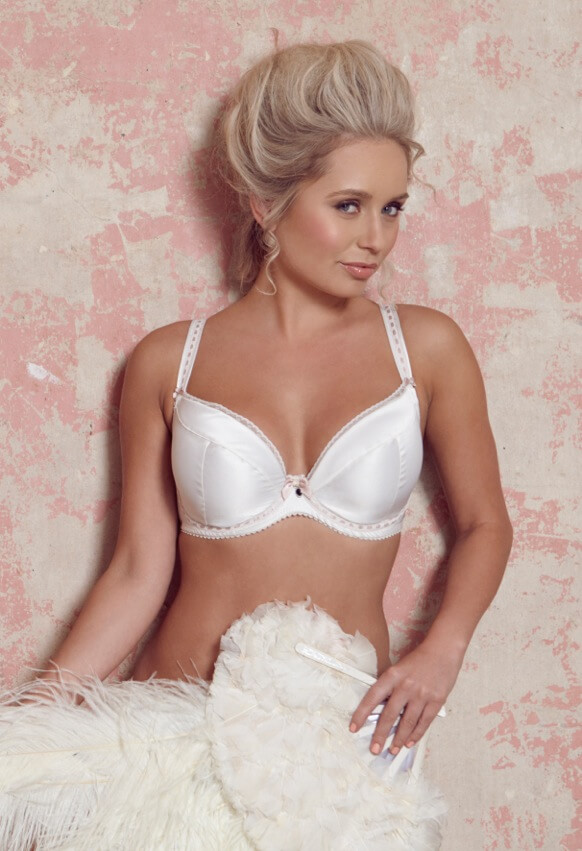 'Beatrice'
Tutti Rouge's ultra-girly take on full-busted lingerie is one that's been met with considerable aplomb online, and having now seen the products in person, I can see why! This is lingerie to get excited about – gorgeous trims, fabrics and an utterly delectable macaroon-inspired colour palette. I couldn't help but fall in love with the details, from the heart-shaped sliders to the branded hooks and eyes. SS14's 'French Bliss' highlights include 'Fifi,' a spot-mesh and lace balconette with matching mini brief, and 'Beatrice,' a satin padded plunge bra and short set with ribbon slot trims. Sizes range from 28-44 backs and D-J cups. Prices are £26 to £35 for bras and £9.50 to £17.50 for coordinates.
Raine & Bea are a new brand with distinct vintage inspirations: their debut collection 'Master George' features a romantic palette of cream, blush, and eau de nil with gorgeous details such as quilting and Swarovski crystal embellishments. A lot of the designs are fantastically theatrical, with my particular favourite being the ostrich feather mini skirt – just made for strutting your stuff in the bedroom! All of Raine & Bea's collections are designed and manufactured in the UK.
 Ella and Me
UK lingerie fans are sure to be familiar with Mary Portas' 'Kinky Knickers' television series and her commitment to manufacturing in Britain. Her factory of choice, 'Headen & Quarmby,' are moving forwards from stretch lace knickers and are launching their own vintage-inspired  lingerie/loungewear brand 'Ella and Me.' Their designs are a contemporary and glamorous interpretation of 1930s styling, with lots of soft lounge-friendly pieces. Their online shop is due to go live at the end of September, and I can't wait to see what else they have to offer after these few tantalising sneak peeks!
'Embrace' offers comfort-focused basic lingerie, lounge and nightwear pieces with a focus on innovation. Many of the fabrics used are breathable and ideal for dance and sport, as well as being crease-free and quick-drying (perfect for travelling!). The design feature that appealed most to me, though, was the fact that the bras and chemises had removable underwires – a feature I'd absolutely love on my everyday bras and nightwear. Plus, as I had demonstrated on the brand's model, the fit barely changes with the wire removed! They also produce a range of 'slimming' lingerie that uses 'microencapsulation technology' (though I'm personally a little skeptical of clothing that supposedly does the hard work for you!). Sizes range from 30-40 B-D cups and S-XL, with bras costing around £75 and knickers £32-54.
Readers: have any of these brands caught your eye? Which of these innovative designs would you like in your lingerie wardrobe?