Review: Freya 'Fever' bikini top and boyshort
Disclosure: I received these products free of charge for review purposes from Freya. All opinions are my own.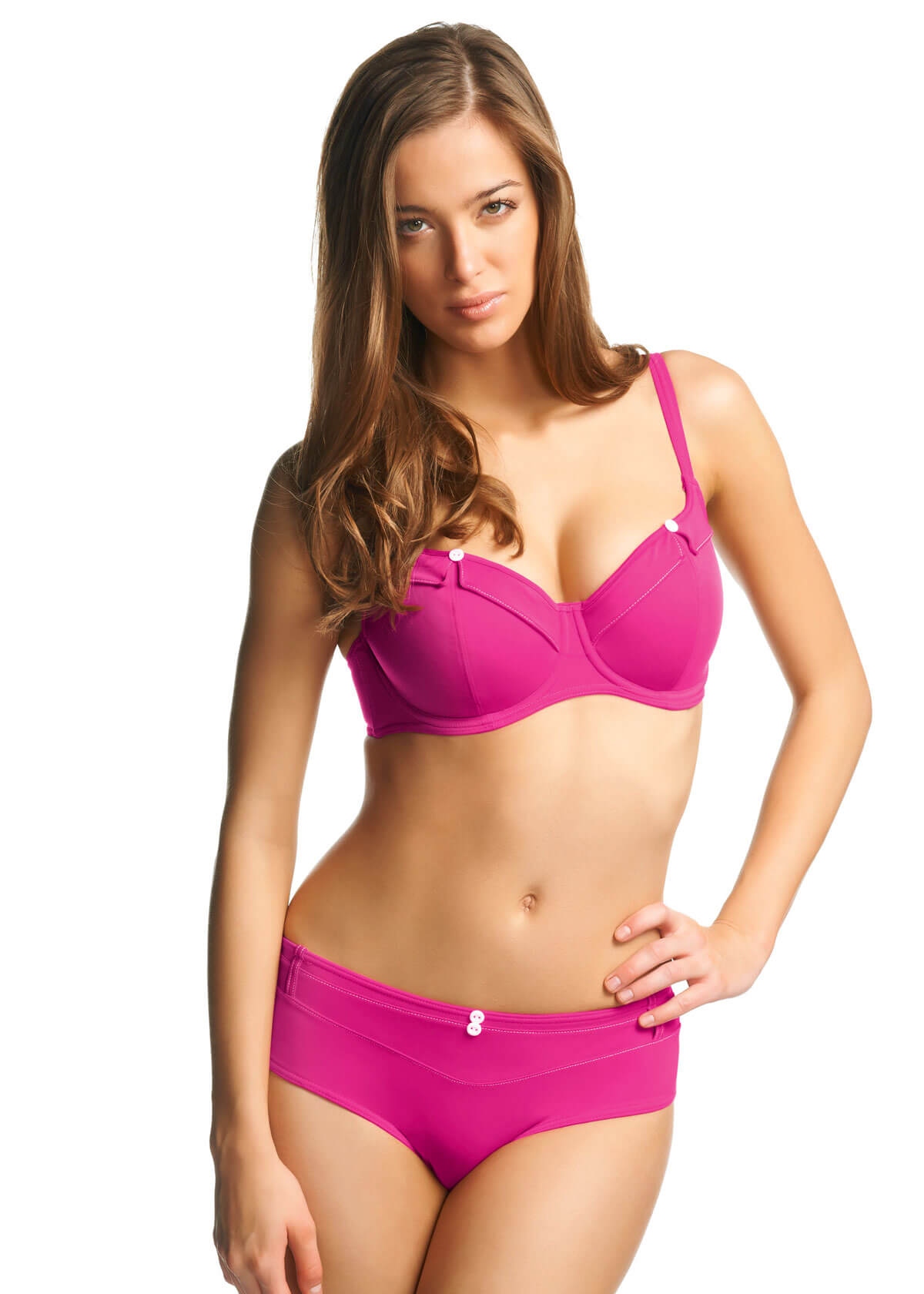 The 'Fever' sweetheart bikini top and low-rise boyshort in magenta. Image by Freya.
Freya has always been a lingerie brand I've felt I could depend on; their bras are some of the few that are widely available in shops (my 30 back size used to make bra shopping a fantastically stressful experience!), the fit is consistently good, and the designs are fun and flirty. So when I was offered a bikini to review, I jumped at the chance – after all, it was just in time to coincide with the British heat wave!
I was sent the 'Fever' sweetheart bikini bra in a 30D and matching low-rise boyshort in a medium in the magenta colourway. The bra retails for approximately £30 and the shorts for £18, with a variety of other shapes available in this style. Sizes range from 30D-36GG, 38D-G for the bra and XS to XL for the boyshort.
Boyshort details --- contrast stitching, buttons, and belt loops.
My first impressions were very favourable; the colour is deliciously bright without hurting your eyes. The collar detailing on the bra cup edges is unusually cute, with pretty contrast stitching and white decorative buttons on both the bra and short. Both the short and the bra are fully lined, with the bra featuring cut-sewn foam cups, underwires, and side boning on the cradle seams. It is closed with a plastic bikini clasp.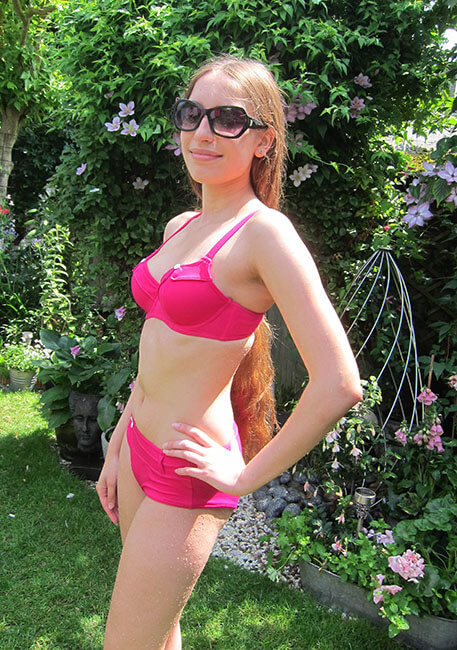 I found that the bikini fits very true to size. The bra's cups encased my breasts fully and the centre-front tacked to my body. The wires were a good and comfortable fit, and the underband was sufficiently tight to stay in place but not dig in. The shorts were a similarly good fit, with no pinching elastics or baggy areas of fabric. Most importantly, this fit stays just as good when you actually swim and get the garments wet. I've consistently had problems with swimwear that looks good when dry but once in the pool gets fantastically baggy – it's a relief to finally have swimwear that is both functional and looks good.
Overall I think this is a great bikini at a fantastic price point and great range of sizes, encompassing fit, fashion and function. I know that I'll be going to Freya first the next time I have to buy swimwear!
Readers: have you tried Freya's swimwear before? How were your experiences?