Lingerie Review: Natori 'Bliss' Cotton Briefs & Lace Briefs
Disclosure: This post contains affiliate links.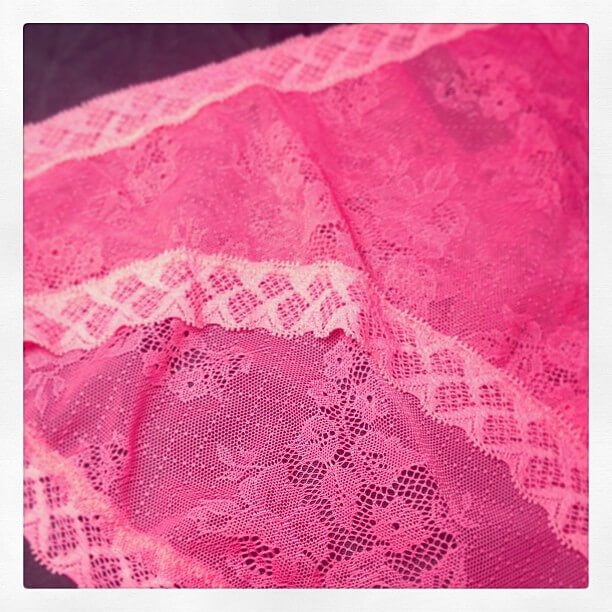 Note: The lingerie in this review was purchased by me. Neither The Natori Company nor any other entity requested a review.
As my Momma liked to say, "You can never have too many draws." So I'm always on the lookout for cute, comfy panties... even when they're not attached to a bra set. I'm a huge fan of Hanky Panky, but sometimes I want to change it up a little. While visiting Zovo Lingerie over in University Village Seattle, Meghan, the manager, recommend Natori Bliss. So I purchased three pairs, size L, and I'm happy to say they are already in my regular rotation.
I bought one lace pair (pictured above) and two cotton, and all three are really, really comfy. I like the low-rise style, and I also appreciate how the seams on these knickers lay flat. There's no showthrough or pantylines, and the brief itself is true to size with no binding, digging, twisting, or riding up (behaviors I despise in my underwear). Finally, the material of the panty itself is very light. Sometimes cotton or lace can feel a bit heavy, dense, or stiff but these don't. And oh yeah, they're machine washable.
While I wouldn't call the Natori 'Bliss' briefs an exceptional panty or a special occasional panty, they are a nice, straightforward everyday panty. The only downside (and it's a significant one) is that they don't come in plus sizes.
The Natori 'Bliss' briefs in cotton, lace, or mesh are available for 3 for $45 at both HerRoom and Nordstrom in multiple colors; sizes S, M and L.