My 5 Favorite Lingerie Websites of 2012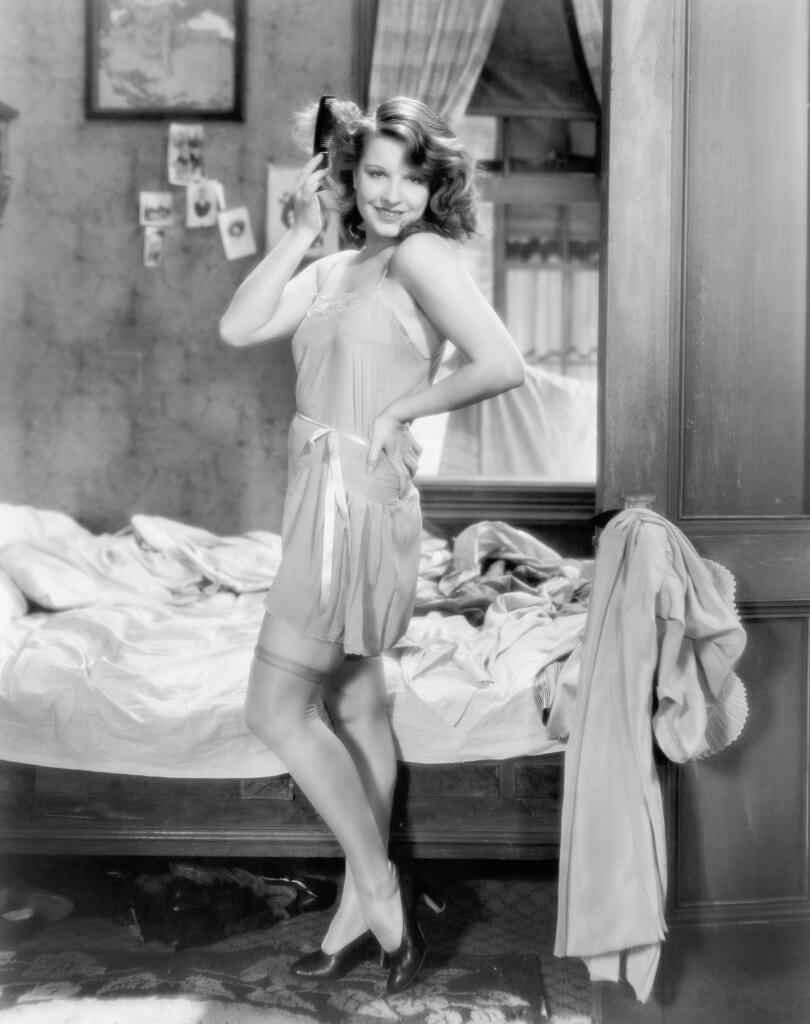 Earlier this week, I posted a few of my favorite lingerie blog discoveries of last year, and just before the holidays, I wrote about my favorite lingerie brands of 2012. But I realized this week there are some fantastic lingerie sites which don't really fall into either one of those categories (i.e blog or brand) that I very much enjoyed last year as well. So this post is about them. These are the kinds of lists I think are always made better by the comments, so if you've got a favorite lingerie site of your own that isn't mentioned here, please share what it is. I'd love to hear about it!
For one whole year, Busty Girl Comics took the web by storm with her funny, insightful, and amazingly diverse comics about what life is like for women with boobs. And though the comic is no longer updated daily (the very last one was posted on Dec. 4th), her work is the kind of stuff that will never get old. I'm purchasing all three Busty Girl Comics Collected Editions as a gift to myself next month, and if you enjoyed the comics (and want to support an independent artist!), I hope you do too.
OMG That Dress! (The Underwear Tag)
The second of three Tumblr sites on this list, OMG That Dress! is a godsend for historical fashion lovers like me. The founder of the site is meticulous about including information and links, and it's always a delight when a little bit of vintage lingerie history appears in my dash. If you're looking for a little Lingerie Addict eye candy or just want to get lost in the prettiness for a few hours, you have to visit OMG That Dress!
Cats That Look Like Pinup Girls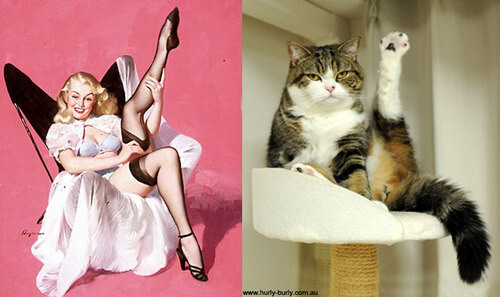 What can I tell you about this site that you haven't already guessed from the title? Quirky and cute in the extreme, Cats That Look Like Pin Up Girls is my go-to place for a quick smile and sometimes even a laugh.
Lucy's Corsetry's YouTube Channel
I get a lot of questions about corsets. Corsets are usually a pretty major investment, so people understandably want reviews of brands and styles. They also want to talk fabrics and price points. And, of course, there are the usual questions about tightlacing and the corset lifestyle. Well, Lucy's Corsetry is the best corset review resource I know of anywhere. Warm, personal, and incredibly knowledgeable, Lucy's YouTube channel should be one of the first places you check when you're shopping for a corset.
While not a recent discovery, the Vintage Stockings Archive is one of my ongoing favorite websites, and since it's been awhile since I've mentioned them here, I thought it was high time to remind some of my newer readers about this gem on the internet. Management of the VSA recently changed hands, and hopefully that won't bring with it any changes to the website. Let's just say if you love vintage pin-ups, old-school fetish, and burlesque photos, you'll have a great time here. WARNING: This site is definitely NSFW.