Nude Hosiery for Darker Skin Tones: 7 Brands for You to Try
Disclosure: This post contains affiliate links.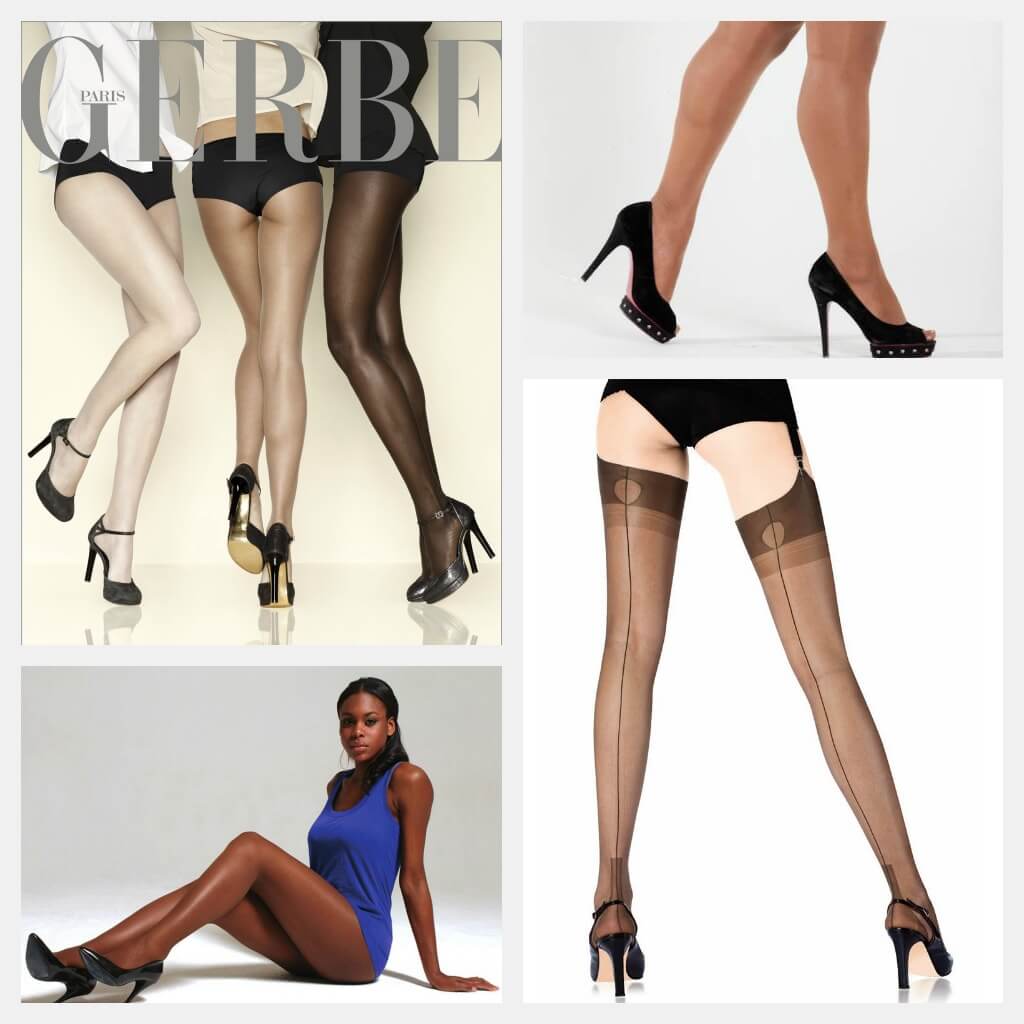 Way back in 2009, I wrote my first article on this topic --- Nude Hosiery for Women of Color. It's one of the first pieces where I discussed both my ethnic identity and how it related to my experience of lingerie (i.e. most 'nude' hosiery... isn't). It's also one of the most well-received articles we've ever published on the blog.
I was writing under the name 'Stockings Addict' at the time and though I don't focus exclusively on hosiery anymore, I'm still pretty passionate about my legwear. Lately, as the weather's grown colder, I've gotten a lot of inquiries about nude tights for darker complexions. So I think it's time to update the info on the blog with a few brands I've personally tried lately. Hosiery is one of those things that should complement your outfit... helping you feel more confident, not less confident. And if you're in a job which requires you to wear hosiery everyday, I don't think you should have to worry and stress and fret about them at all.
I like keep these three things in mind when I'm shopping for hosiery: durability, price, quality. A good rule of thumb is to pick of two of those three to guide your purchasing decisions. Durability is how long and how often you can wear a pair of tights before they run, snag, or tear. Sometimes that's once. Sometimes that's dozens of times. Lower-priced legwear tends to get destroyed faster than higher-priced legwear. The price category is pretty self-explanatory. If spending $10 or less on hosiery is important to you, you'll have a very different range of selection than someone who's okay with spend $40 or $50 on hosiery.
Quality is somewhat more vague category. A lot of people equate quality to durability, but those two things aren't the same in my mind. Quality, to me, has more to do with how the hosiery feels on the leg. How soft is it? How comfortable is it? Does it bind, constrict, or hinder you in any way? Are your tights falling down by the end of the workday? Are they completely stretched out of shape? Did they make you itch? That sort of thing. So, a bit more vague than the other two, but still super important.
When it comes to nude legwear, one of the hardest things about shopping for it if you have darker skin (aside from finding a place that sells it, of course) is figuring out which shade matches your complexion. There tend to be a lot more tones available for women with lighter complexions, but often there's only kind of muddy dark brown if you have a dark complexion... which is pretty annoying (Also annoying? When a sales clerk insists that beige matches all skin tones). With the exception of Frangi Pangi, none of the tights below are sold in the United States... and that's unfortunate.
While the primary focus of this piece is on tights and pantyhose, I also want to share a few stockings (quick note: stockings require a garter belt) I've found that are a good fit for darker skintones. I've personally owned, worn, and loved What Katie Did's fully fashioned stockings in coffee, Cervin's Havana stockings in Chocolate (though the Lyon color works well too if you're light to medium brown), and Stockingirl's Marissa Sandalfoot in South Pacific. If you're into pinup or burlesque, these are all great choices.
Finally, there are also a few tights and pantyhose brands I didn't try in this review like Debenhams, Nude Barre, Levante, and Oroblu. I do hope to revisit this topic in the future, though, and cover a few more of those brands. Now, with all that said, on to the reviews:
Pendeza
I ordered the Pendeza Tone 20 tights, size Large, from StockingsHQ, which I'd describe as brown with reddish undertones. This is a new brand and, like several other names on this list, only available overseas. Pendeza is an inexpensive brand at only $8.10/pair but you'll have to be comfortable with ordering online (and probably in bulk) to take advantage of the price. One last note, I love that this brand has five tones for darker complexions.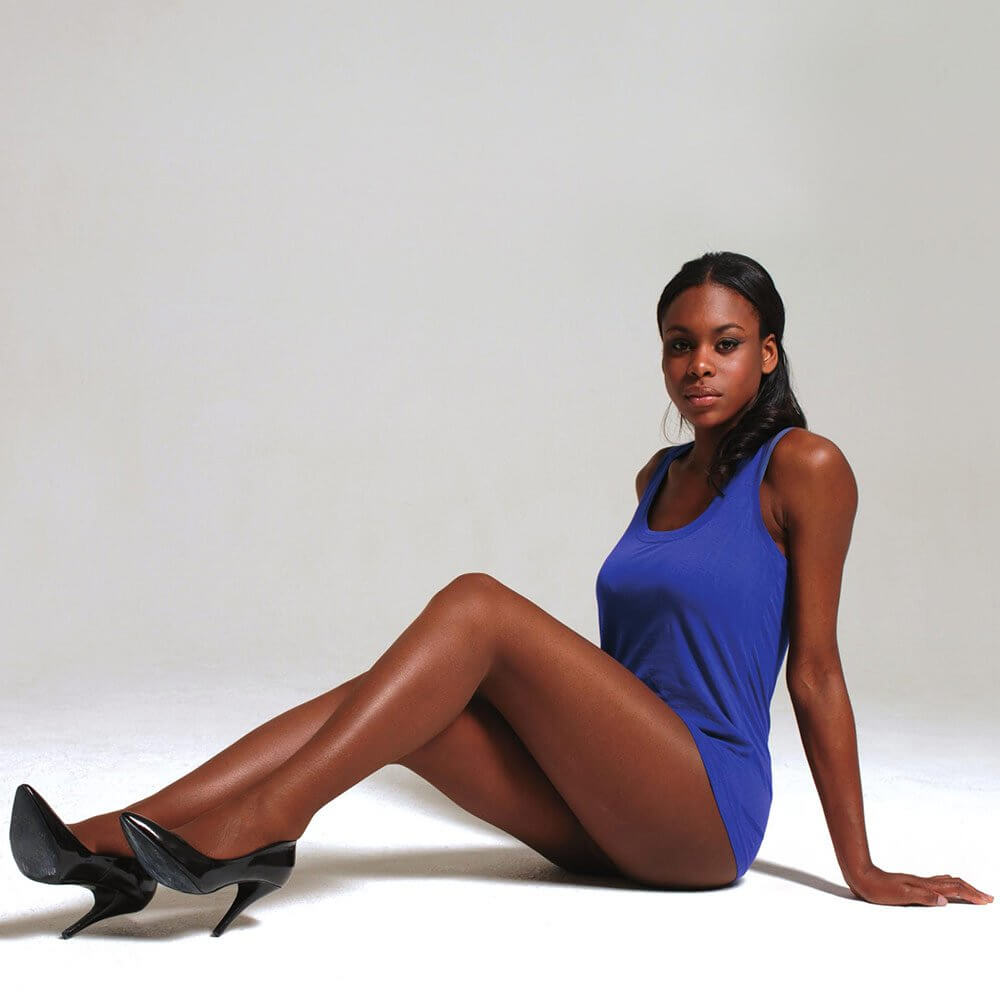 I found these tights to be extremely comfortable, and the 15 denier knit made it look like I was wearing nothing at all on my legs. The durability is great; they're stretchy and snappy and I had no snags or tears at the end of the day. They're also not a all constricting. There is no control top, which I like, but some of you may not and they have a reinforced toe. Point blank, I loved these. They're a great price, a great fit, and a great color.
Frangi Pangi
Frangi Pangi sent me two pairs of tights free of charge for review purposes. I'm reviewing the Carmella color for this blog post, size Large. As the name suggests, I'd describe Carmella as a deep caramel shade with yellow/golden undertones. These pantyhose retail for $17.50, and there are 11 skintones available. They're also made in the USA.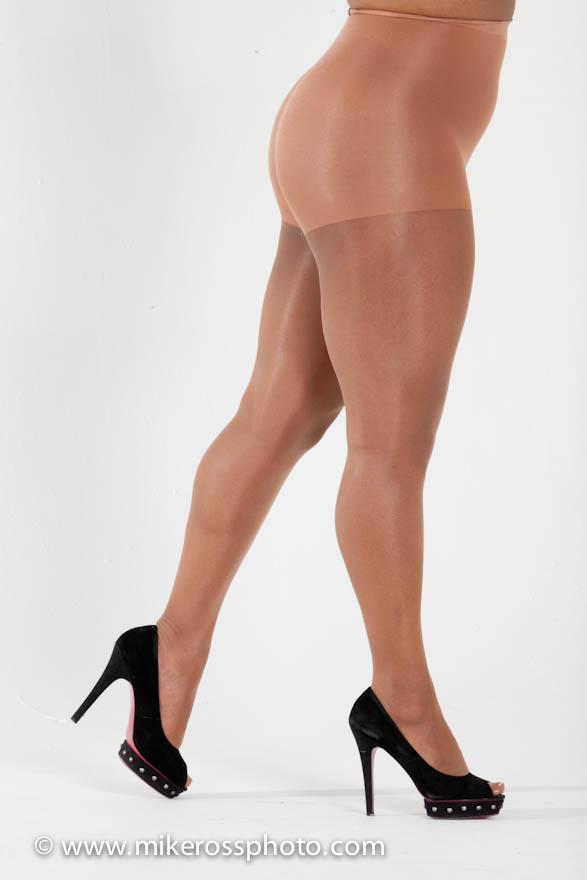 Perhaps I'm a bit spoiled, but I was expecting a better fit and feel for mid-range price point here. Instead, they more or less fit like tights I'd get from a Target or Walgreens (and I'm not knocking Target or Walgreens; I just have different expectations when I shop there). The quality of the nylon wasn't very high and they didn't feel very comfortable on the leg. They also come with a control top, which isn't my most favorite thing. Don't get me wrong... they fit just fine, and they weren't bad. But they weren't very memorable either. On the other hand, you don't have to pay international shipping to get these, so there's that.
Pretty Polly
When it comes to hosiery brands, Pretty Polly is an an old favorite of mine. They were featured in my first article on this subject, and I buy their fashion tights pretty regularly. And while Pretty Polly is more popular stateside, I haven't run across any department stores carrying their tights in shades darker than sunblush. I purchased the Nutmeg color in size Large from StockingsHQ for $7.15. Quick note: If you like Pretty Polly or want to try them, you're going to want to order them from a UK retailer like StockingsHQ. They cost at least twice as much if you order stateside, and it's the exact same product.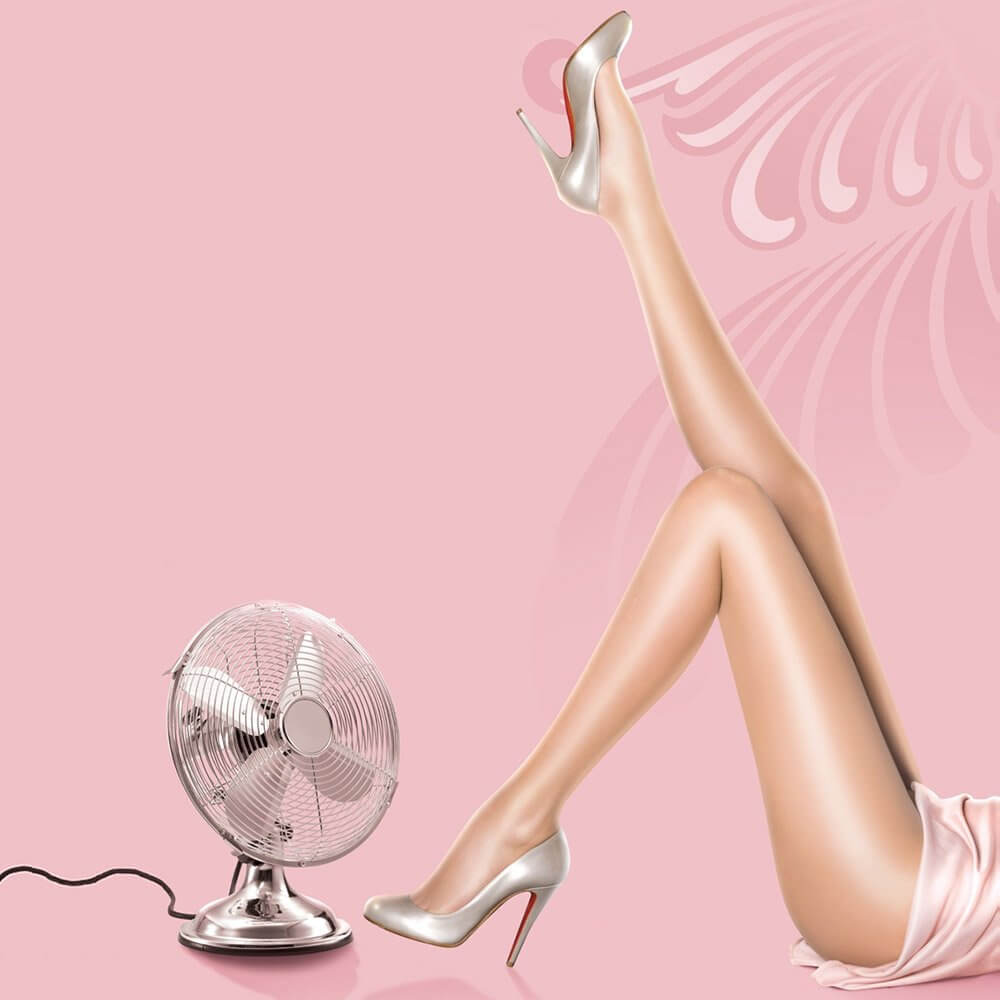 At 10 denier, these tights were the sheerest I tried. They're also very shiny (I'd even call the finish glossy or oily) and very stretchy. Unfortunately, they're not very durable; these were the easiest tights to tear of all the ones I've tried. You can easily destroy a pair after just one wear. The nylon is very soft and comfortable, and these come with an opaque panty top (not a control top) and a reinforced toe. Based on my experience with the nutmeg, which was lighter than I thought it would be, you may want to order one shade darker than what you think you need. I'd probably try the Sensation or Tivoili next time.
Gerbe Ethnic Colors Tights
Gerbe Ethnic Colours made the news when they come out with their skintone tights in a range of shades. Sadly, I haven't heard much about them since. I purchased the Cappuccino pantyhose in size 4 (Large) while visiting Paris this past January (not to confused with Opera, which is a darker brown tone). They appear to only be available online from the store linked above, but I've never purchased from that store, so buy at your own risk. While Gerbe Ethnic Colours is stocked stateside by a few retailers, they all appear to only carry the lightest colors... like ecru (ivory).  In addition, most stores only carry the stockings instead of the tights.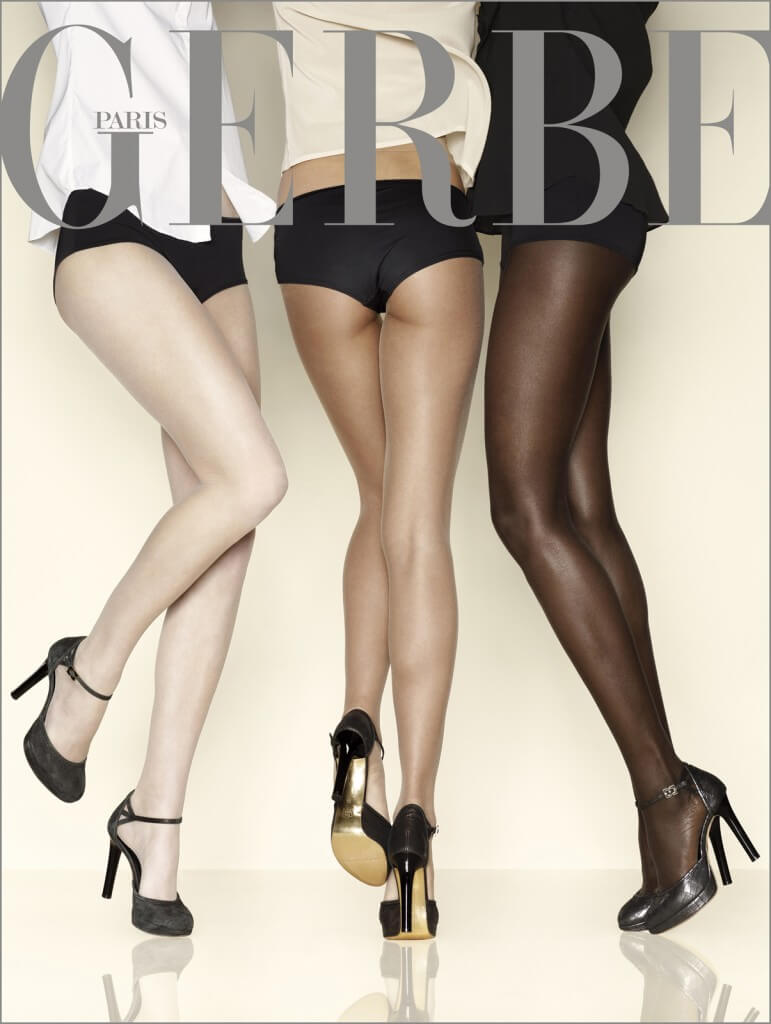 At between $25-$30/pair, these were the most expensive of the bunch. However, they are also the most luxurious... by far. The 15 denier leg appears even sheerer when it's on (my fiance thought I wasn't wearing pantyhose at all, which is the ultimate compliment) and they have a matte appearance. It's a very subtle effect (your legs glow instead of shine), but one well-suited to the professional world, I think. The nylon is very fine and very soft (almost like what you'd find on a fully-fashioned stocking), and I completely forgot I was wearing them as I went on about my day. There is no control top but the waistband is somewhat uncomfortable. These were my favorite and a great skintone match, but the price point and difficulty in finding a retailer are definite negatives for this brand.
Fellow addicts, what are your go-brands for nude tights and pantyhose? Any suggestions for women who have trouble finding a skintone match where they live? Let's share our resources in the comments!