Giving Thanks: Ode to My Most Important Lingerie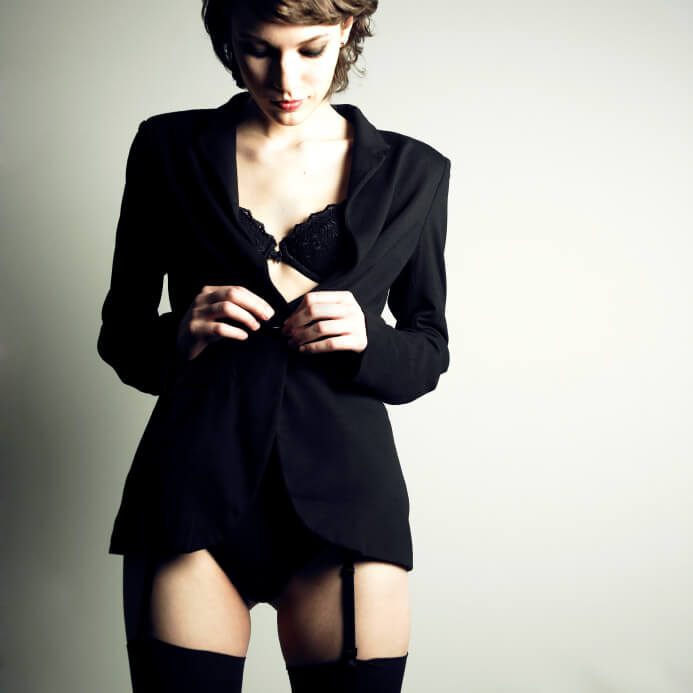 What a trying couple of weeks it has been for the great city of New York and its fellow east coast neighbors! The stress we've endured due to Hurricane Sandy has really set us back as we have suffered darkness, flooding, and isolation due to her wrath. But we are resilient and will continue to keep moving forward, supporting one another, until we are fully recovered from this disaster.
The outpouring of support I have witnessed since Sandy hit has been both inspiring and humbling. I am truly touched by those who have selflessly opened their hearts and homes to all of those affected by the storm. My losses were minor in comparison to others whose lives have been forever changed by this catastrophe, and while I remain thankful for everyone and everything in my life, my heart goes out to those who were not quite as fortunate.
In the midst of this ordeal and with the upcoming American holiday of Thanksgiving approaching, I could not think of a more appropriate time to sit back and reflect on all the favorable blessings in my life. Aside from the love and fortune that surround me, I am also very grateful for so many of my tangible possessions. My addiction to lingerie is a luxury I am fortunate enough to be able to indulge in from time to time and many of my pieces play an integral role in my comfort and happiness.
While they may not all be considered necessities, I am still thankful I own those pieces that make life more pleasant. That is why I would like to dedicate this article not only to the people that I am most thankful for, but also to my undergarments for which I have developed a great appreciation.
Below is an ode to the eight lingerie pieces I am most grateful for.
1) To My Supportive Sports Bra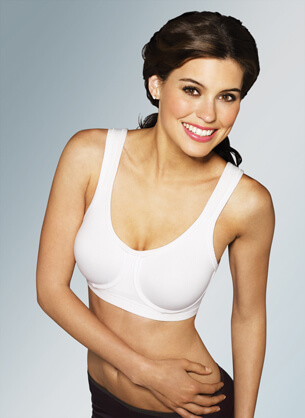 Lily of France In Action Cotton Blend Underwire bra, you are my most worn bra ever! I rely on your support during every workout and wouldn't be able to succeed without you. Your underwire cups make me feel secure and help minimize bounce through the most rigorous of cardio. I also love your padded straps and comfy fabric that doesn't leave me as sticky and sweaty as some other sport bras of the past. Thank you for living up to your reputation. I look forward to many more workouts together!
Available at www.lilyoffrance.com
2) To My Slimming Shapewear
Spanx Slim Cogneto Shape Slip, I can always count on you to support me in my time of need! A night out on the town is never complete without your slimming coverage that streamlines my shape and gives me that extra boost of confidence. Knowing you are layered under my clothes makes me forget my insecurities, allowing me to dance the night away free of concern. And as the bountiful holidays begin I take comfort in the fact that you will be there, waiting to offer your support once more if I should need it.
Available at www.spanx.com
3) To My Long Underwear: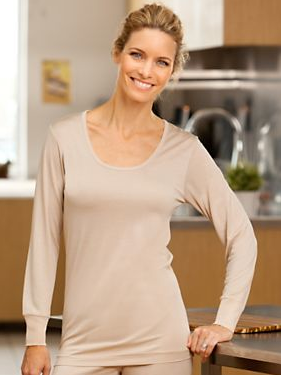 Winter Silks mid-weight silk long underwear top and pant, you have stuck by me winter after winter, offering your full-bodied warmth with just a fraction of the bulk. I layer you under clothes in the harshest of weather with the comforting knowledge that you will sustain my body temperature and keep me cozy for the entire day. Your lightweight filaments make you thin enough to be undetectable under my tightest, most form-fitting fashions and therefore I am happy to pledge my loyalty to you for all future winters!
Available at www.wintersilks.com
4) To My No-Lines Underwear
Bali One Smooth U No Lines Bikini, knowing that you have me covered under a white pencil skirt or linen palazzos helps me to go about my day feeling carefree and confident. Your elastic-free leg openings eliminate VPL and your clear silicone grips ensure you stay put. Not to mention your pretty lace waistband fun color assortment that keeps me feeling feminine and fashionable day after day. Thank you for keeping me stylish, smooth, and wedgie-free!
Available at www.macys.com
5) To My Granny Panties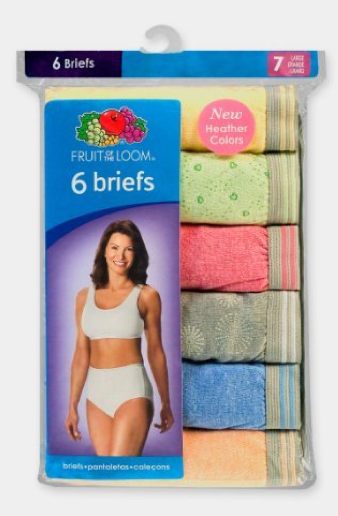 Fruit of the Loom 6 Pack Heather Briefs, I may not always express my appreciation, but I want you to know I am thankful you are in my life. Your simple, full coverage styling offers me comfort during times of bloating, fatigue, and irritability. I know you will secure me in comfortable cotton and a no-fuss waistband, leaving me free to focus on the more pressing matters of the day. Though I may not say it often enough, you are still an integral part of my wardrobe and I am grateful for that.
Available at www.fruit.com
6) To My Cozy Bathrobe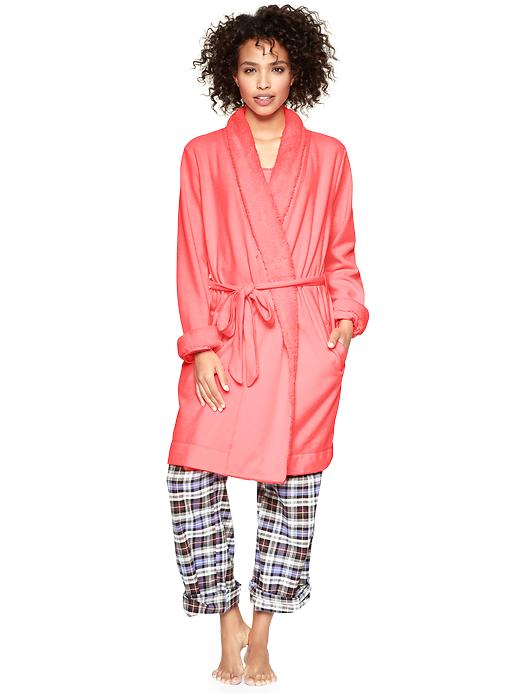 Gap Body Fleece Sherpa Lined Robe, we have spent a lot of time together this season already. During the plunging temperatures and lack of power last week, you really had my back. Your super soft fibers feel amazing on my skin and the warmth you radiate has been much appreciated. I anticipate many more seasons together as you have proven yourself an asset against the cold northeastern winters, and I am thankful for your comfort.
Available at www.gap.com
7) To My Fuzzy Socks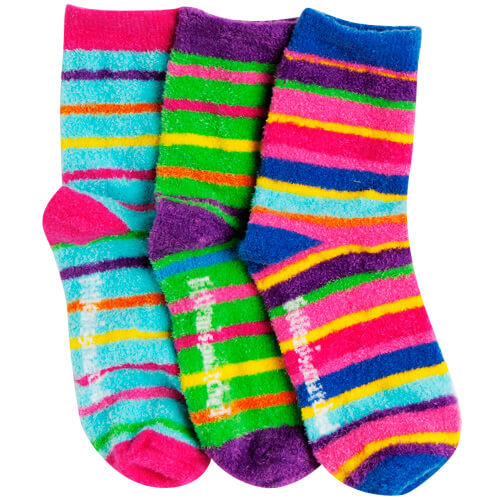 Little Miss Matched Zany Stripe Fuzzy Anklet Socks, my feet are so thankful for your warmth. Each winter they long for your cozy embrace, and you always come to the rescue with your fun patterns and bright colors. Your quirky mismatched-ness is a playful reminder of childhood innocence, while your fuzzy fibers are so soft and toasty that I can hardly bear to take you off. Here is to another warm winter together!
Available at www.littlemissmatched.com
8) To My Sheer Pantyhose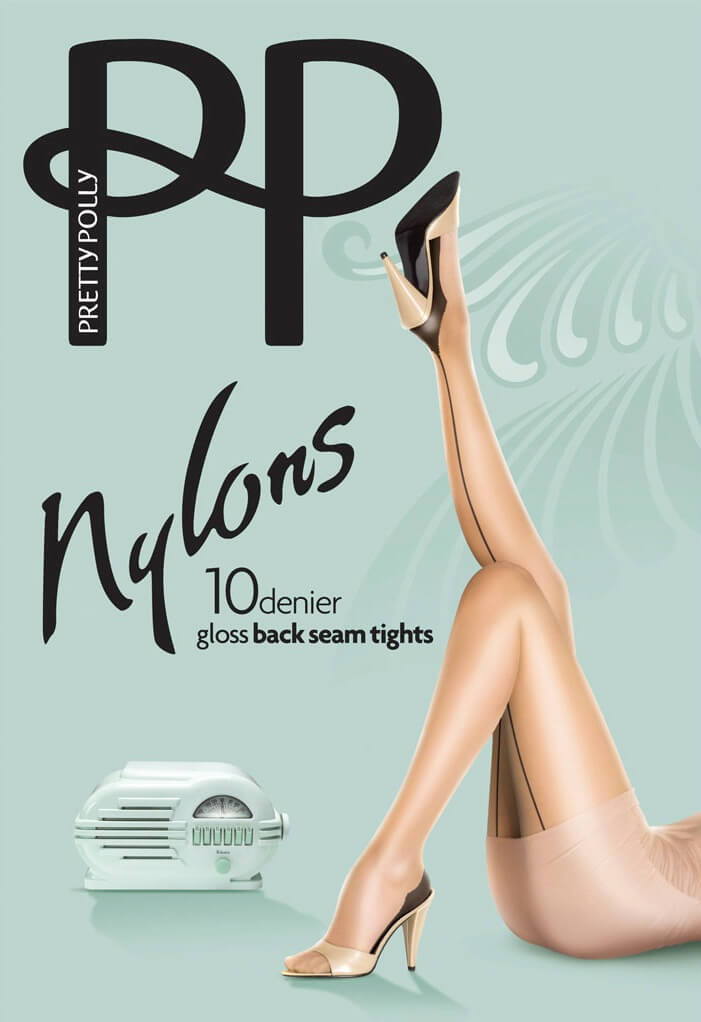 Pretty Polly Nylon Backseam Tights, how can I repay you for consistently camouflaging my stubbly legs in my time of need? When I'm in a crunch and need to look silky and smooth, you always deliver. Not only do I feel more polished with your presence but your retro backseam detail gives the illusion of longer, leaner legs. You are their best friend, and we are both are so grateful for all your hard work.
Available at www.prettypolly.co.uk
While these undergarments serve multiple purposes both from a functional and a fashionable standpoint, I realize how fortunate I am to own them. Some people have lost everything in Hurricane Sandy and relief efforts are still underway today. If you would like to help with donations that includes food, money, clean clothing, and undergarments, please visit the following websites to see where and how you can help:
www.redcross.org
www.americares.org
www.foodnotbombs.net
www.newyorkcares.org
www.humanesociety.org
Last Updated on