Corsetry on a Budget: 20 Corsets for $155 or Less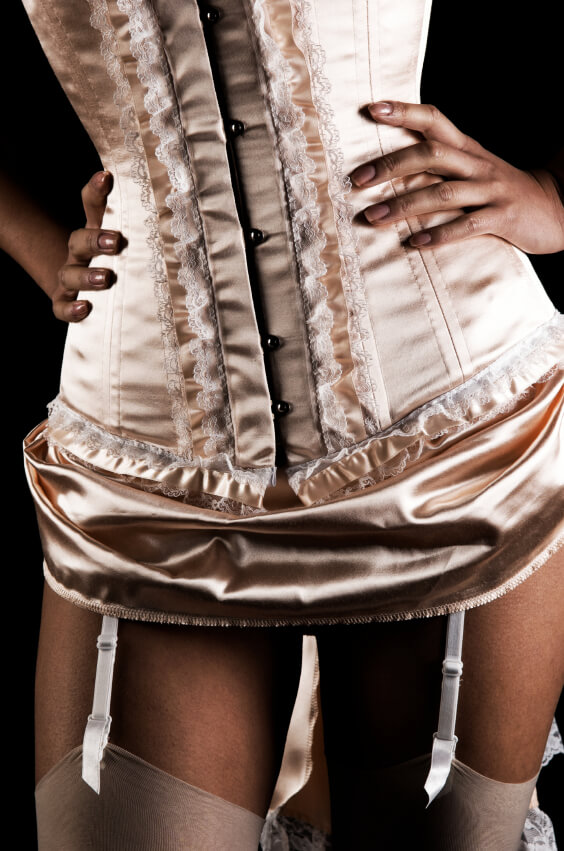 Hands down, one of the most popular questions I get asked is "Where can I buy an affordable corset?"
And I totally understand the sentiments behind that. Good corsets are expensive, and rightly so. From the materials to the labor, a well-crafted corset costs money… and it's worth every penny.
But what if you're new to corsets, and you don't know if you want to spend upwards of $300 on a custom piece? What if you're just looking for something nice for bedroom wear or costume wear, but you don't want to go the Frederick's of Hollywood route? What if you just want to splurge on a corset, but custom prices are, and always will be, out of reach?
Then this post is for you.
I remember what it was like when I first became interested in corsets. I deliberated for years before spending the money on my very first custom piece (Hi there, SugarKitty!). And in the meantime, while I was deliberating, I managed to buy a whole lot of crap.
A lot of the budget corsets out there are cheap knockoffs. And even the ones that aren't can be a little disappointing when viewed up close — nothing more than glorified bustiers. And that's not even getting into all the fly-by-night corset sellers who are really just scammers… the take-your-money-and-run kind.
The names listed here are of stores who actually sell what they say they're selling. Your product will actually get delivered (and in a timely manner) and many of them offer flexible returns besides. I personally own corsets from four of the names on this list (True Corset, Scarlett's Corset, Louise Black, and Timeless Trends) and I know people who've bought from (and been satisfied with) the other five (Playful Promises, Meschantes, Exquisite Restraint, Fairy GothMother, and Hips & Curves).
Now, I'm not making any claims that these are the best corsets around. They don't replace having a custom made corset, nor would I recommend tightlacing in any of them. But what they are is a budget-friendly way to try out a real, decent-quality corset without having to worry about getting scammed or fleeced or otherwise taken advantage of.
All together, the corsets listed here can accomodate natural waist sizes of 22″ to 48″ (corset sizes of 18-44). And, as always, just click on the photo to be taken to the place where you can buy.