The Lingerie Collective SS13: previews and highlights!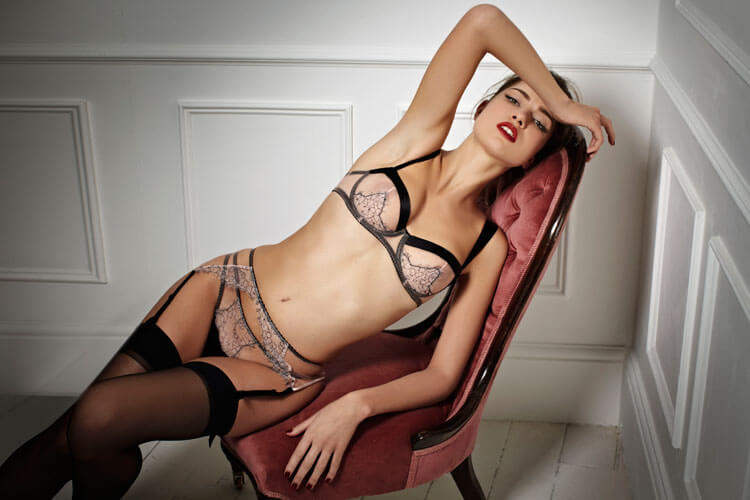 Pandora by Fleur of England
The Lingerie Collective is the UK's only trade show dedicated to truly luxury lingerie and swimwear. I popped along to see what's new for AW12 and SS13. I've picked out my personal highlights for you to peruse!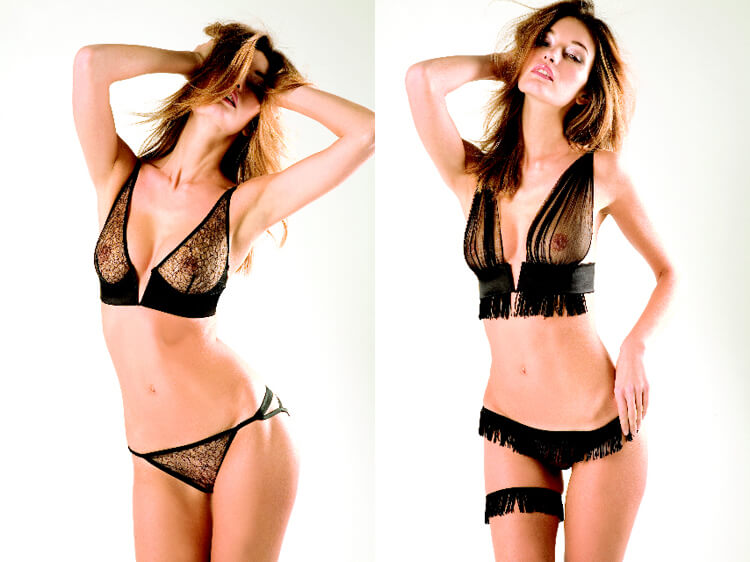 With tassels, Swarovski crystals, and feather trims, this collection will bring out the showgirl in everyone. Featuring signature styles such as the V-wired bra and 'naked' tulle bra, it's as playful and extravagant as you can expect from Damaris. I'm particularly fond of the Chantilly lace V bra – bold shapes with delicate detail, the perfect contrast! AW12/13 also sees the launch of Damaris' first Bridal range – for the more adventurous bride, expect unique shapes, silks, laces, and feather trims.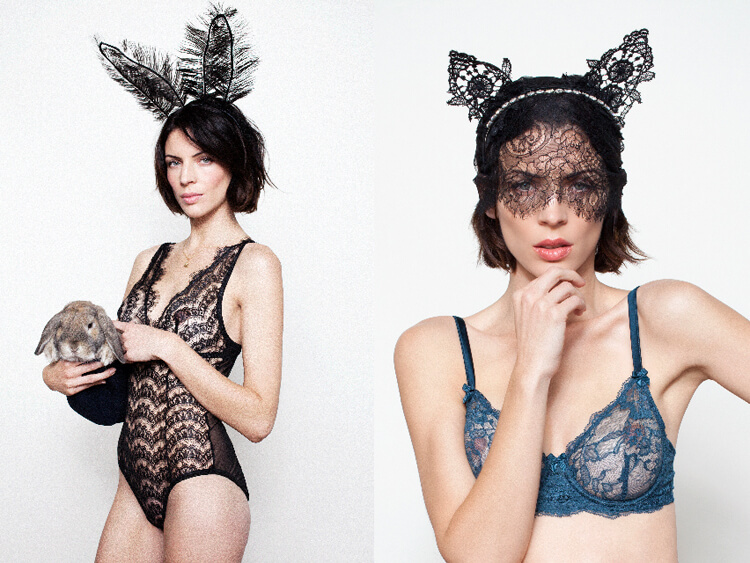 The tamer 'sister' to Damaris, Mimi Holliday's latest collection features the usual selection of signature shapes (such as the bow-back thong, corset knicker, and lace shoulder bras) in a gorgeous palette of jewel tones, with new designs such as a multi-way lace body and padded shoulder bra. With 16 different stories, there's sure to be something to suit everyone in this collection – and even though it's not quite lingerie, I'm especially excited about the lace ears as seen in the lookbook shoots…. Totally adorable and the perfect boudoir accessory!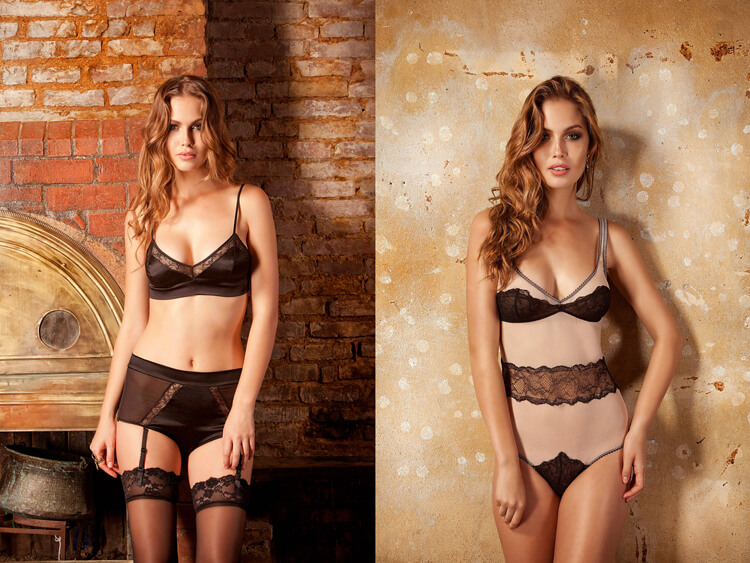 Else was launched in 2007 by designer Ela Onur with an ethos of uniting quality fabrics, perfect fit, and glamorous design. Each garment is handmade in their Istanbul atelier, using luxurious silks and Chantilly laces. The signature range is as elegant as ever, utilising unusual pleats and drapes to create truly glamorous lingerie. I love the 'Lace Tattoo' body particularly – a wonderful play on revealing and concealing the body.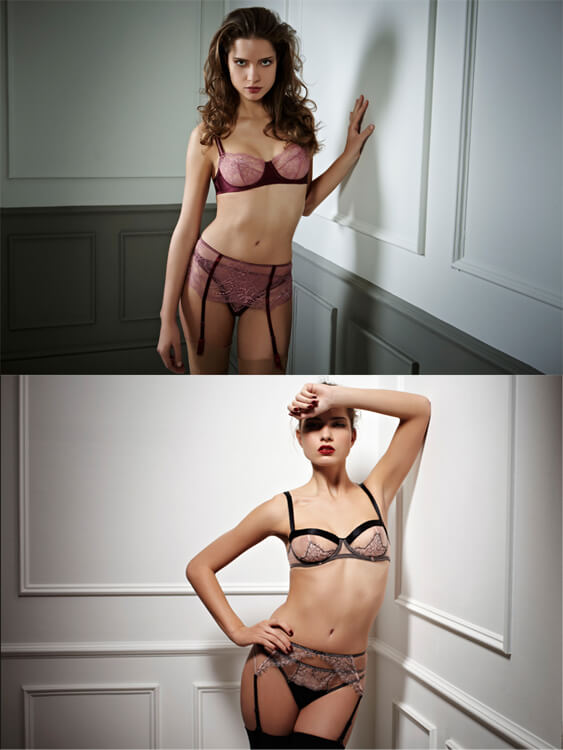 This season, Fleur of England has once again managed to create some my favourite lace pieces. Their aesthetic has retained its usual elegance and sense of romance, with sumptuous silks being paired with exquisite French laces. My personal highlights of the collection are 'Berry Kiss' and 'Pandora' – I adore the pairing of the Leavers lace with nude tulle and the contrast of the silk in the latter!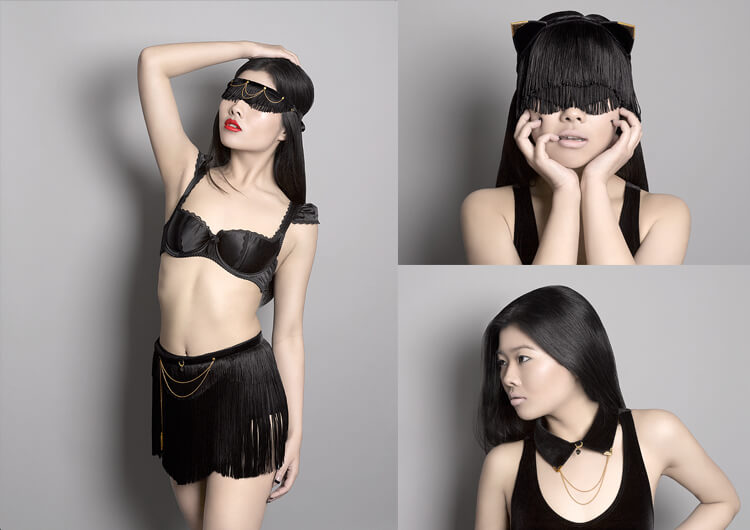 Photography - Catherine Day, Model - Twiglet
Fraulein Kink's boudoir accessories are the perfect combination of naughtiness and femininity. This season sees the introduction of the new fringe 'Maid' set, comprising of an eye mask and skirt, and the reinvention of the signature kitten mask with gold-tipped ears, matching handcuffs, and collar accessory. These pieces are fabulously multi-functional too, perfect with lingerie but also begging to be styled with your outerwear. With all of this 50 Shades of Grey fever going around, it's no small surprise these oh-so-pretty bedroom accessories are seeing such a rise in popularity….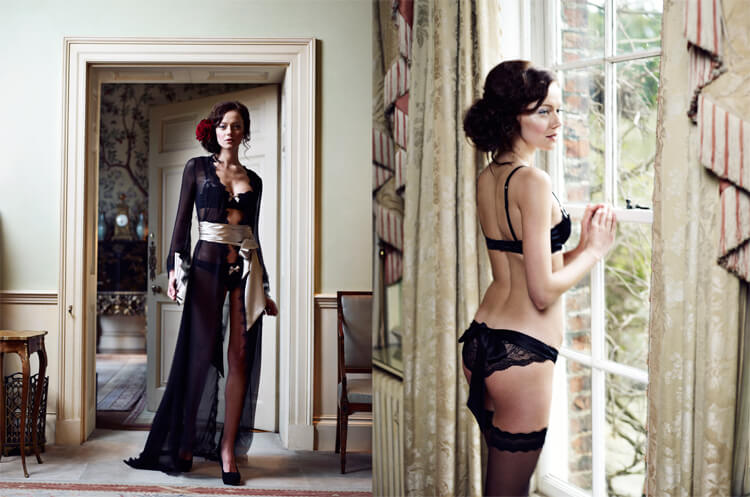 Lucile has one of the most fascinating heritages I've ever seen in a lingerie brand. Founded by Camilla Blois, great-great-great-granddaughter of couturier Lady Duff Gordon of couture brand 'Maison Lucile' – renowned for its fine and romantic silk and lace lingerie, it was the source of much controversy in the late 19th century. Taking inspiration from these designs and from some of Maison Lucile's highest-profile clients, Lucile uses sumptuous silks and laces to create some truly elegant lingerie. I'm particularly in love with the long trained robes – surely the height of lingerie extravagance!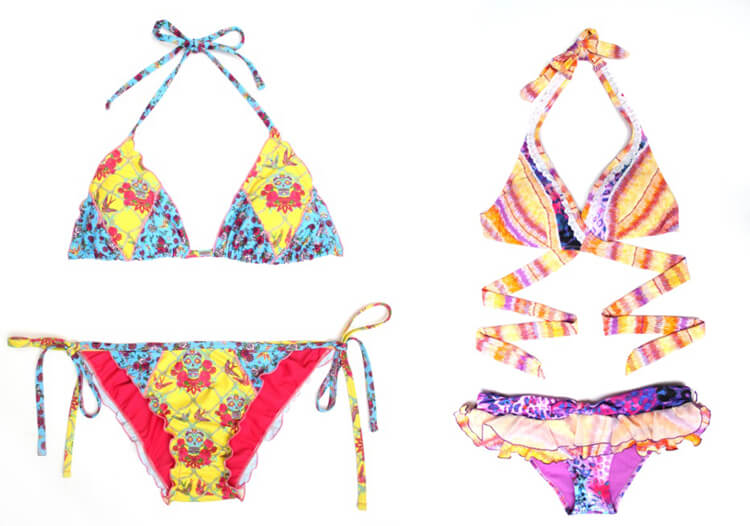 Whilst swimwear isn't ideal for wintertime, there are some very exciting designs awaiting us next Summer from Paolita – expect some fantastically bold colours and prints! I'm particularly in love with the 'Day of the Dead' print – fabulously detailed and flirty, it's the perfect beach accompaniment.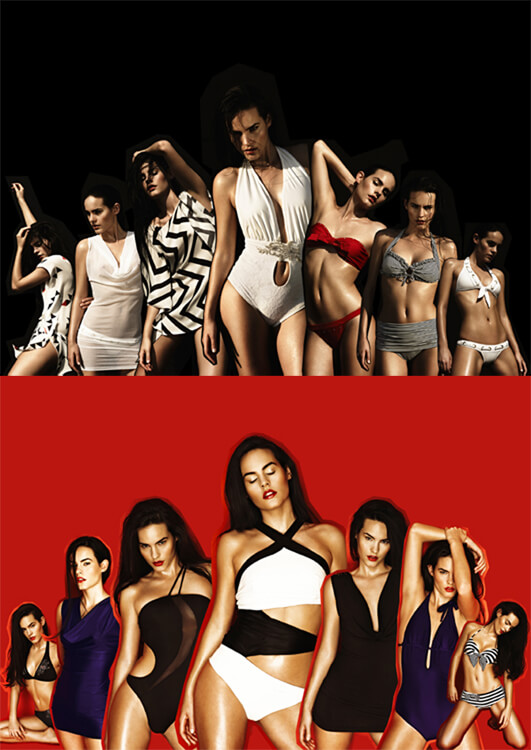 Sumarie made its debut at the Lingerie Collective and is truly one of the most luxurious swimwear lines I've ever come across – simultaneously fashion-forward and elegant, each piece is expertly-cut and handmade with exquisite attention to detail in Sumarie's London atelier. The cover-ups are particularly stunning – bold and graphic prints on perfectly flowing silk, so lovely that I'd be scared of taking them to the beach!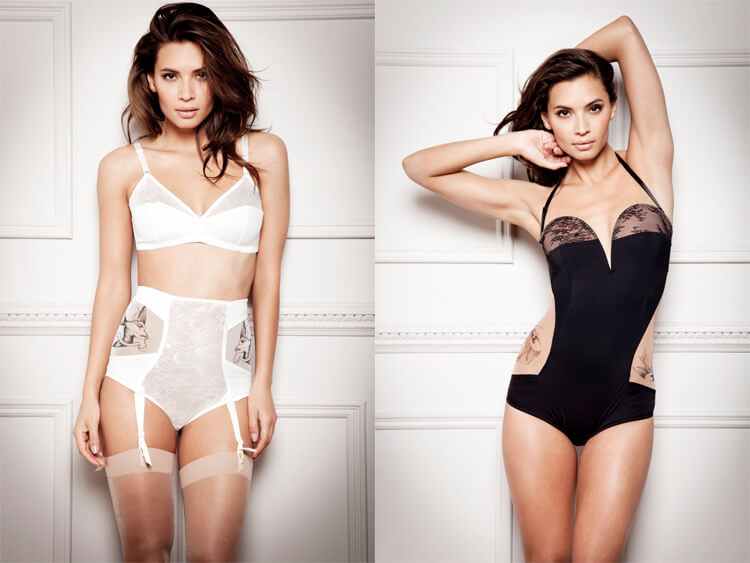 Tatucouture's SS13 'Sweet Surrender' collection continues the brands 'tattoo' aesthetic, yet has introduced a much softer and sweeter aesthetic, with its signature 'tattoo' prints being paired with delicate laces and vintage-inspired shapes. The overwired body is particularly gorgeous – a modernised and sophisticated interpretation of a traditionally vintage shape!
Readers - what do you think of my picks?  Are there any new designs you're particularly excited about this season?