Powerful and Provocative: Frederick's of Hollywood and the Evolution of American Skimp
Disclosure: This post contains affiliate links.
Disclaimer: Samples were received free of charge from Frederick's of Hollywood for review purposes only. All opinions are my own.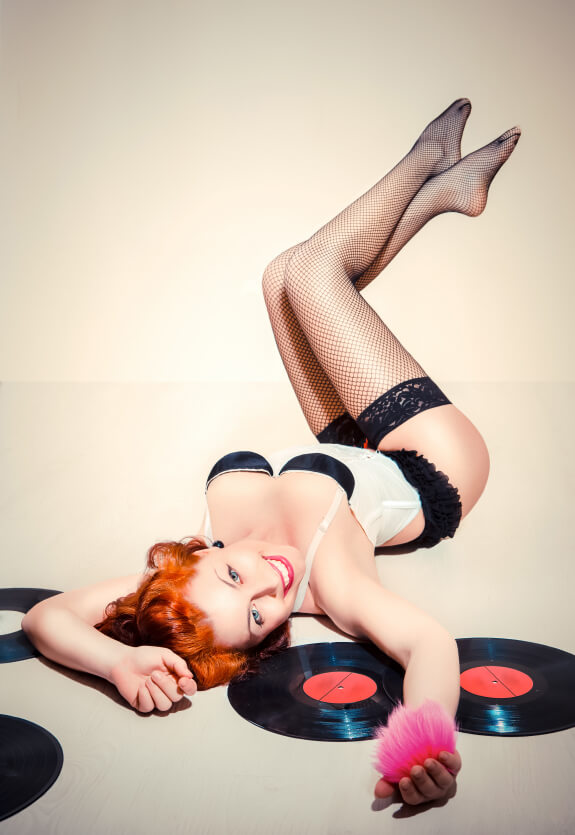 Frederick's of Hollywood: the name summons up images of post-war pinups — good-natured eager girls maybe juuuust on the other side of good taste.
Founded in 1946 by Frederick Mellinger and opening its first store on Hollywood Boulevard, the company capitalized on its association with Hollywood glamour in the mid-century era of the American screen goddess. Before moving west, Mellinger owned a store in Manhattan's far less glamorous Lower East Side, where he had introduced black lingerie — which at the time was considered too scandalous for decent ladies — to middling success. A provocateur from the start, he ran the bold classified ad:
"Bare Illusion Panties: To wear under your prettiest things when you want to feel extra alluring and just a little naughty too." (Lukas, Paul. "Underwear Model Frederick Mellinger's racy creations made his business a star." CNNMoney.com. February 1, 2003)
Once established in Hollywood, Frederick's sought innovation as well as allure in its offerings, at one point even hiring a team from the US Army Corps of Engineers. In the early 1950s Frederick's introduced the "Rising Star," the first push-up bra, and in the coming decades as American women sought body-conscious intimates, the company entrenched its reputation as an iconic creator of risque boudoir apparel.
Having come of age in the 1980s, I have strong associations with Frederick's later interpretations of sexy. Feather boas, g-strings, edible underwear, crotchless panties… these are the little edges of a forbidden world I would get to peek at as I passed the Frederick's storefront at the mall on the way from The Gap to the movies. Once or twice in my young life, I somehow caught sight of an errant Frederick's of Hollywood catalogue, and this was like a sudden smut portal in my clean, suburban world.
I've always loved this brand. In a modern fashion landscape of "casual," "individualistic," or "understated," it's evocative, nostalgic, and unapologetically racy.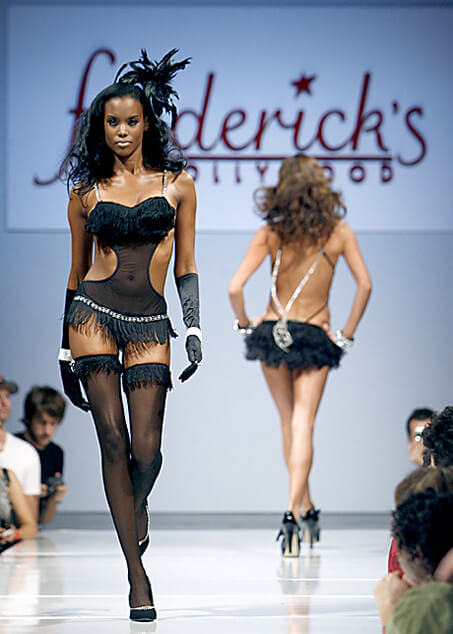 So I was curious to look at what the brand has evolved into now. Since Mellinger's death in 1990, and hurt by the coincidental emergence of Victoria's Secret in the 1990s, Frederick's of Hollywood has lost market share and household brand awareness. Other mass market brands like Gap Body and H&M entered the lingerie market, and so have independent and high-end ready-to-wear designers.
Fredericks.com is an obvious destination for skimpy babydoll chemises, but who knew there would be an assortment twenty-deep of denim bottoms all priced under $60? And so many accessories and shoes (only one of which is feathered)! After wondering at the breadth of product, I focused on lingerie… and had SO MUCH FUN wandering around the site. There's great variety, everything I saw was under $40, and the pieces were well photographed. I wanted all of them. And unlike so many sites for cheap sexy lingerie, this one didn't make me feel like I was getting chlamydia just from looking at it.
At my request, two samples were sent to me for review.
Since Frederick's was revolutionary in defining sexy I wanted the sexiest piece I could find, and this to me was the Strappy Fishnet Teddy from the Seduction Collection (which is marketed with the following appropriate hang-tag: "POWERFUL and provocative… SLEEK and ultra-sexy… DARING and deliberate.. .INFINTELY alluring"). I like strappy lingerie, but am wary of the cage-bulge effect that can be an unsexy byproduct of too-tight or badly designed straps. I'm happy to say that this was sleek on, which I attribute to the fabric choice; instead of using elastic trim for straps, the designer chose cut-and-sew poly spandex fabric, which is elastically less severe against the body. This teddy's modern design and flattering fit have made it a favorite of mine… at least for dancing around my house alone in.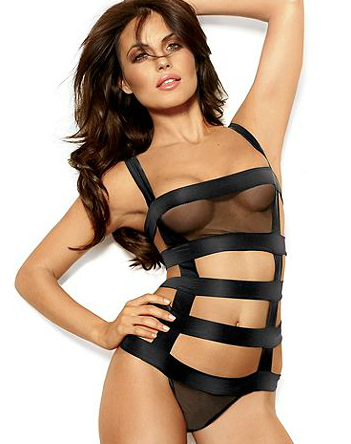 My second test-drive is The Versatile, a bra from the Hollywood Exxtreme collection. Launched this summer just in time to make its way under skimpy tops and sundresses, it's a lined t-shirt bra that converts from a halter to a T-back. The color range includes basics as well as some bold and citrusy hues, which are fun for summer. (I like wearing mine, in a bright navy, under white tanks for a suggestion of color.) I like its smooth fit, though the silhouette once the shirt is removed is not necessarily designed for seduction.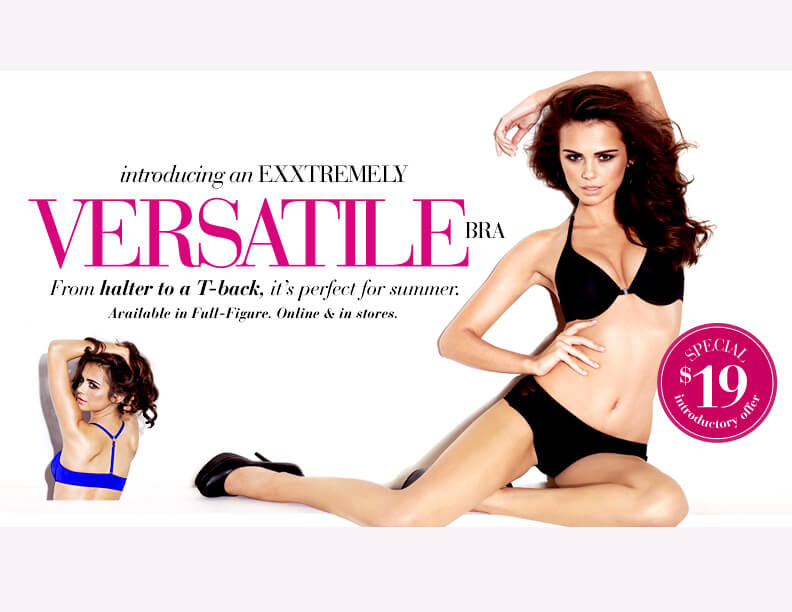 Do you have any fond memories of Frederick's of Hollywood?  If not, make some new ones!