7 Edgy Lingerie Choices For Curvy Women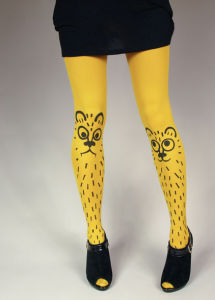 Samples for this review were provided by Tatu Couture, Eric M Legwear and Paemisa. All opinions are my own.
As a woman with serious curves who prefers edgier and more fashion-forward lingerie, I really struggle sometimes. It's easy to believe that the world of curve-friendly lingerie is limited to vintage-inspired styles and full coverage bras. While both of these are great things to own, it's easy to feel a bit marginalized if you're on the curvier side. Luckily, lots of designers are creating lingerie with an attitude that shows off your curves beautifully.
As a note, I'm using curvy here to mean a body type rather than a specific size. Some of these designers carry a wide range of sizes, some carry a small range and some do made to measure. However, they all have pieces that will make the most of your curves rather than hiding them.
Grace High Waisted Brief From Tatu Couture: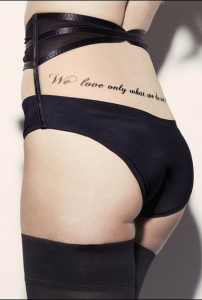 I'm a huge fan of sexy shapewear, so I was thrilled to discover these Grace High Waisted Briefs. They combine several of the trends out there right now: high waisted panties, cutout panels, and illusion tattoo designs. Even better, they're made out of a material that actually pulls you in without flattening out your curves anywhere. I wear these all the time now and as a result have dumped my boring nude shapewear into the back of my drawer permanently.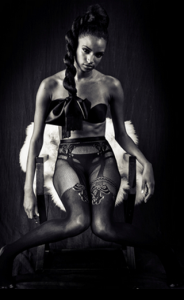 Not everyone loves fiddling with garter belts, so these Erica M stockings are perfect. The garter belt and intricate pattern is built into the weave of the stockings, giving you all the sex appeal of a garter belt with none of the fuss. They also last forever. I got mine months ago and they've held up through tons of wear. They also make thigh high versions of all their designs if you do love garter belts! Most importantly, they come in a wide range of sizes that actually incorporate your hips and butt comfortably.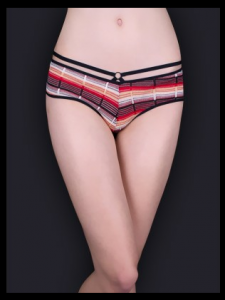 Paemisa makes affordable and fashion-forward panties in a whole variety of colors and patterns. These Angelica ones are my absolute favorite. They're comfortable, they wash well and they're a great way to add a secret dash of fun to any outfit.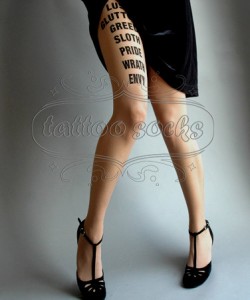 Tattoo Socks is one of my favorite stockings retailers. Their stockings are surprisingly affordable and feature cute tattoo-inspired designers. These aren't sheer stockings, but they work well in place of a more neutral opaque stocking. Designs range from sexy and slightly racy patterns to fun fantasy creature-inspired looks. Tattoo Socks makes both full stocking and thigh high versions of many of their designs and I've had great luck with both.
Sophia Black Silk Kimono by La Lilouche: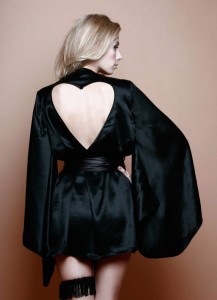 This robe has been everywhere this season and is well worth the price. La Lilouche also does custom orders, which means your robe can be cut to work with your curves in your exact size. The cut out on the back is both sweet and sexy. The kimono design means the sleeves on this robe are glamourous and absolutely giant, while the short length emphasizes the curve of your hips and waist.
The PL Carmen Set by Ewa Michalak: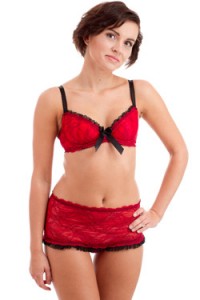 Ewa Michalak is frequently mentioned when full bust bras are discussed but she actually makes a full range of sizes. Her lingerie is affordable, gorgeous and holds up to lots of wear. This bright red plunge bra has everything I love: bright red fabric, lacy details, and giant bows. The finishing touch is that it works well under most outfits, so it can be worn as a fun every day bra as well.
Bouba Tights by Les Queues De Sardines: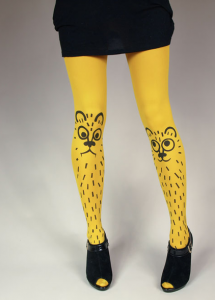 Les Queues de Sardines is a new discovery for me thanks to Lille Boutique. I picked up these Bouba stockings as a result of lusting after them for months and have fallen in love with them. They're great when you want to jazz up a plain black or navy blue-centered outfit for meetings and I always get multiple compliments when I wear them. I've had them for several months now and they've held up beautifully, which just proves that you get what you pay for.
Last Updated on