Why We Should Embrace Japanese Lingerie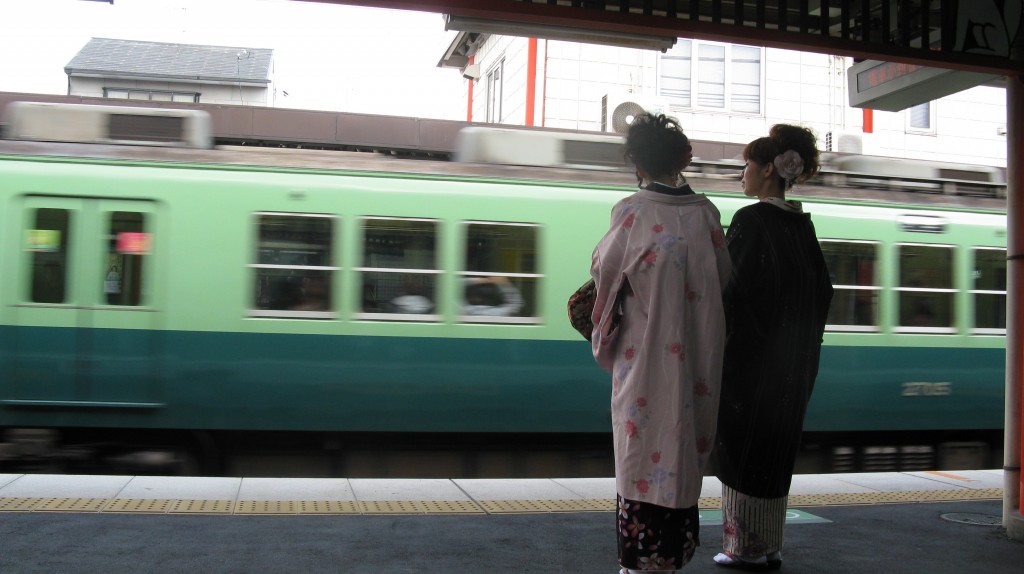 I went on a fashion expedition to Japan this spring seeking inspiration. As a fashion designer, I try to balance the inward-looking process of coming up with new designs against the eyes-wide-open search for inspiration.
Japan was an exciting place to visit on this kind of trip. Just putting myself bodily in such a far-away place made me open my senses to the beauty and aesthetic possibilities of things natural and manmade. It's a place known for its unique take on fashion, where ancient ideals of beauty are constantly reinterpreted by vivacious young generations of designers and trend-setters.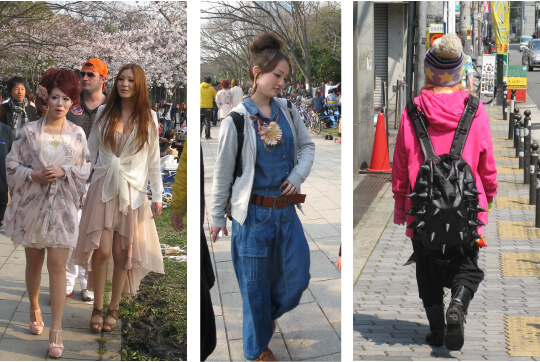 Watching girls on the street, I noticed true commitment to particular looks. Their styles ran the gamut from the uber girly doll look to new punk to Japanese traditional kimono, but each girl seemed to undertake membership in this style group rigorously and absolutely. One thing that seemed generally true across the swath was an interest in surface embellishment and ornamentation. This is quite different from American preferences for casual, sleek, simple style (think Calvin Klein, Michael Kors, Donna Karan).
Lingerie, in particular, tended toward soft hues like peach, pink and lavender, and flirted with dimensionality. Whereas Americans prize the perfect smooth-fitting bra, Japanese women like to make a lot of their bras and panties --- at least as far as volume. Padding and other bust-enhancing constructions create the foundational volume, and then there are ruffles, charms, and frills for extra femininity and loft.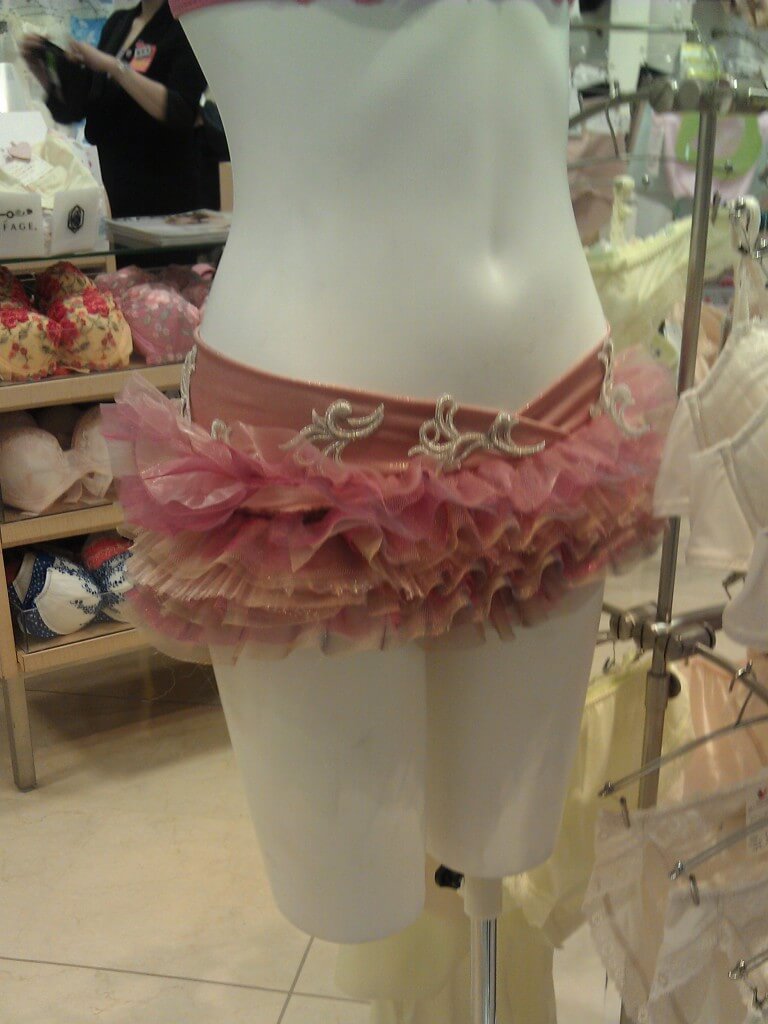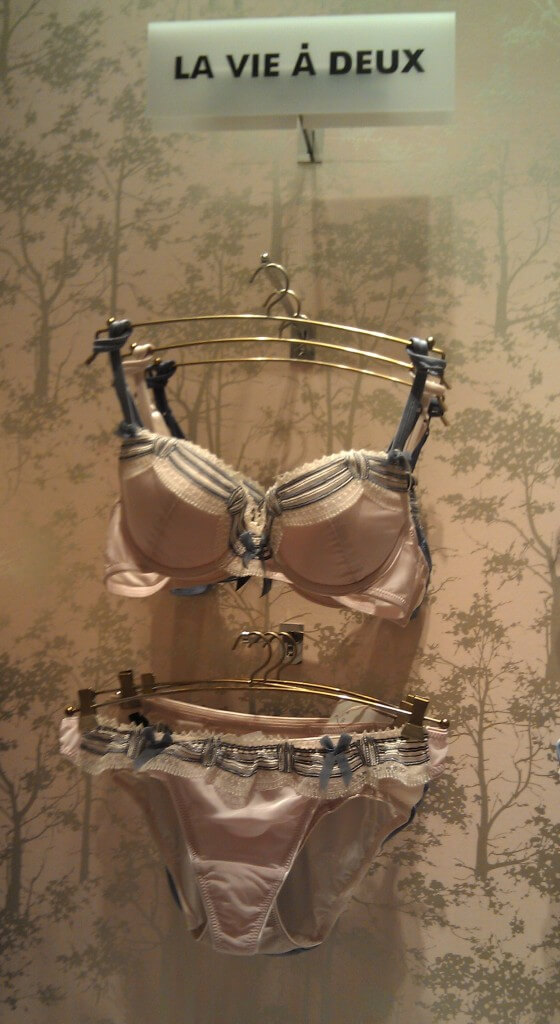 When I got back home to New York, I was thrilled about the timely (to me, at least) launch of a new lingerie store, Bradelis. They carry other lines too, but their focus is on their own eponymous line, which is founded, designed, and made in Japan. At the packed launch party, I got to observe the brand new  digs --- an elegantly maximalist approach to boudoir decor --- sip champagne, and receive a bra fitting and consultation --- and this turned out to be a RACK-CHANGING EXPERIENCE.
Yes, I know the much-bandied-about statistics about the staggering majority of American women wearing the wrong size bra. But somehow I thought that, being a lingerie designer, I must be exempt. Ha, wrong! My Japanese fit expert was so jolly and knowing, I quickly surrendered my modesty and upper body to her. One look at me, fully clothed, and she exclaimed, "left side bigger --- we must balance!" and immediately bustled off my stretched out cotton bra ("Mm, too loose.") and positioned me in a gorgeous silk-lined black lace creation --- the Rosemary.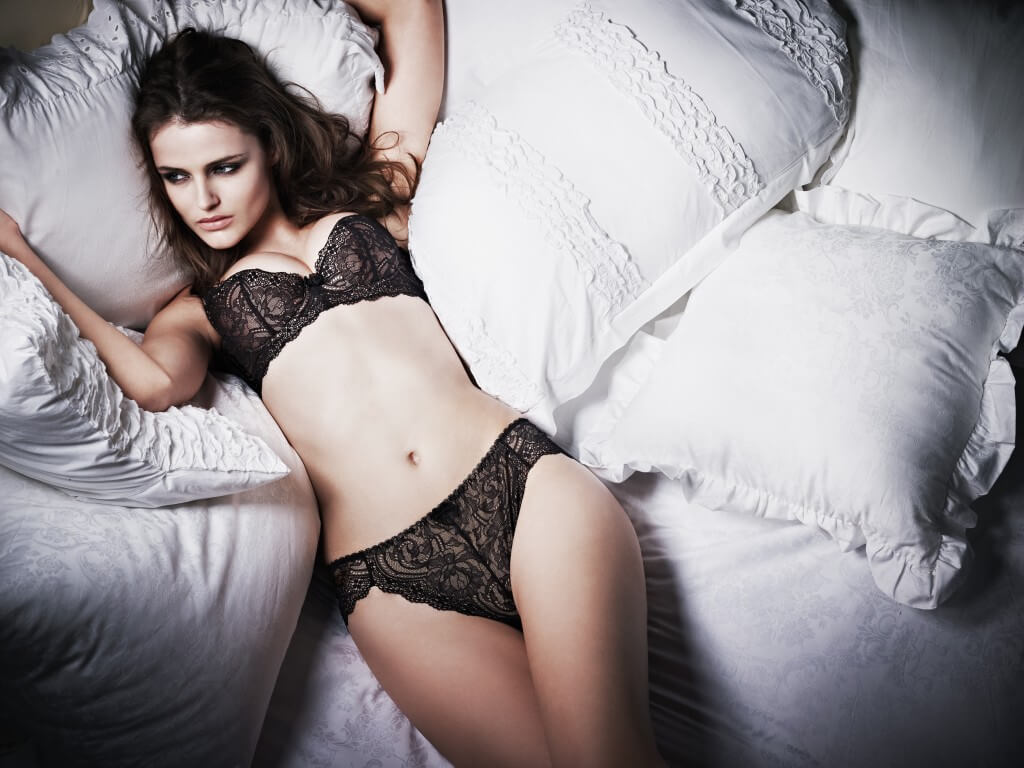 This process was more like shiatsu --- or maybe jujutsu --- than a typical bra fit. She pulled flesh from all over tarnation and repositioned it in my now-overflowing cups. Unlike other push-ups, this didn't just rely on extreme padding to create shape; it actually reshaped my own upper body and supported what I already had. As a fellow lingerie journalist noted after her fit, "my cleavage has never looked so... ostentatious" --- or so incredible.
I spoke with Bradelis's US Marketing Manager, Lana Sanders, about Bradelis's expansion from Japan into the US market and its unique philosophy of bra fitting. She noted that while the brand in Japan is constructed for an Asian body, in US stores the size range has been tailored to suit the greater variety of American body types. Styles, too, have been updated to appeal to American sensibilities, most notably with the introduction of the basic T-shirt bra, the Prima Mold.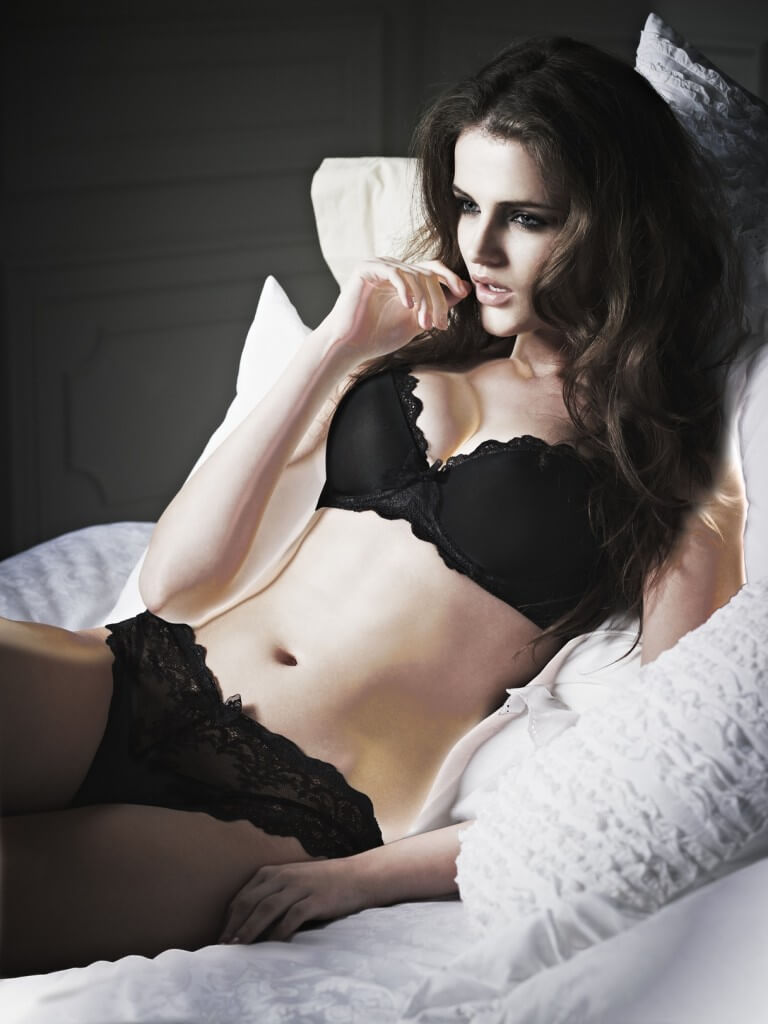 Sanders says a Bradelis bra will "bring back that supple silhouette from when we were 16." The three-step process is designed to "redistribute tissue to where you want it by bringing tissue to the center and up from the lower breasts, back and underarms."
A Step 1 bra is the most constructed, with a strong underwire, sturdy shoulder straps, and a wider side band.  According to Sanders, "if you wear a step 1 bra every day for a couple of months, muscle memory helps reposition tissue toward the cup area." The idea then is that you graduate to a Step 2, and then finally a more fashion-focused Step 3, having trained your body to keep the ideal shape created in Step 1. She notes that women can do this repositioning themselves after getting their initial expert fit, and "it's an activity that you have to do to take an active part in redefining your silhouette."
Is it too much to say I felt as changed by my trip to the fitting room at Bradelis as I did by my trip to Japan? Either way, when I walked out of Bradelis with my new Rosemary bra, I felt like I was bringing a little piece of Japan home with me. Well, two little pieces.
Last Updated on