What's an 'Independent Lingerie Brand' Anyway? (Plus a Major Valentine's Day Lingerie Event!)
Catherine (from Kiss Me Deadly) and I have been doing a lot of chatting lately, and one of the things we've realized is that while she's the head of an independent lingerie brand and I'm blogger who supports independent lingerie brands, we've never exactly talked about what an independent lingerie brand is or why they matter in the multibillion dollar economic machine that is the mainstream lingerie industry.
Since I'm currently on a plane across the Atlantic (and soon to cope with another stretch of jetlag once I'm safely back stateside), this seemed like the perfect opportunity to have that conversation… especially since I just spent a significant portion of the Salon International de la Lingerie talking with independent lingerie brands. Also, this blog post kicks off a major indie lingerie brand event that starts in just a few days (on January 30th). I've heard there's going to be tons of free knickers involved so definitely keep your eyes peeled.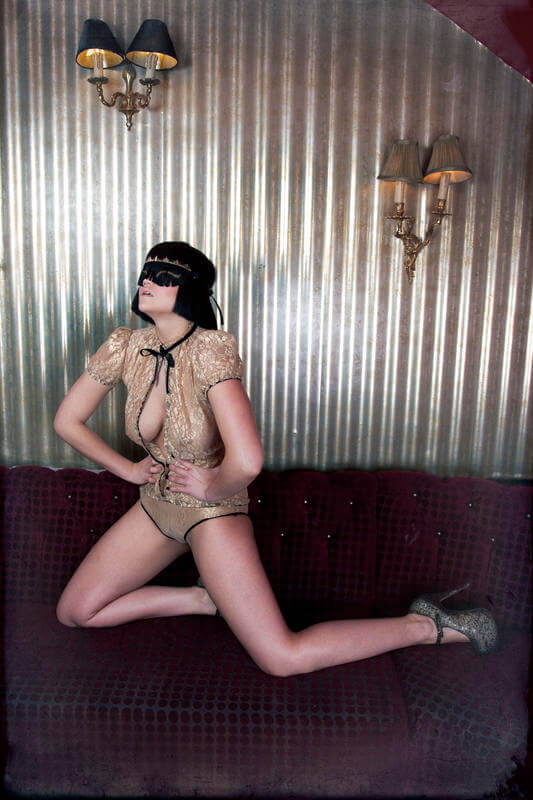 By: Catherine
Valentine's Day… a time of love and outpourings of affection and people saying nice things to each other and loads of other stuff I'm really bad at! But it does have lingerie, and I do really like lingerie. So it seemed like a great time not just to talk about our lingerie, but about all the nice knickers I spend time with.
If you read much about the industry, you'll hear us talking about being independent or boutique brands – but I'm not sure how many people know what that means. Boutique brands are usually the quirky designer brands that you find in the small shops and the department stores rather than mainstream shopping centre. You can get some very large companies running a boutique brand – for example Little Minx is owned by a large Australian corporation. Independent means something a bit different – it means that the brand does not have a corporation bankrolling it. That doesn't always mean there's not someone with money behind it, or that we aren't also legally companies, but it means the huge corporate megastructure that exists behind mainstream brands isn't there.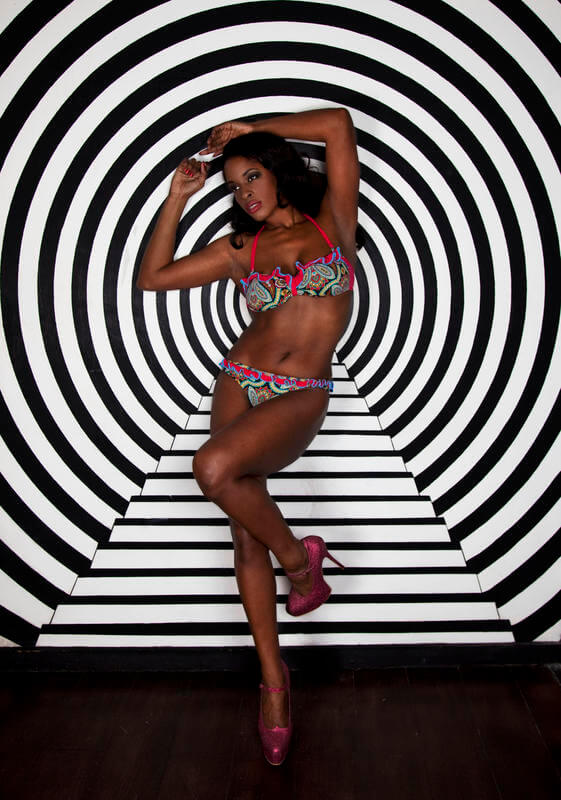 Indie lingerie brands can be anything from one-person companies making their own items, to companies that have quite a few employees but have grown up all on their own – in the UK you don't count as a large company here until you are making multimillions a year in turnover, so we're all safe for that for a while I think! We all end up in the same section at trade shows and the assumption tends to be that we're competitors, as if lingerie customers were like music fans or mainstream fashion buyers, where there are groups of people who specifically buy from indie brands or groups. After some research we did last year, though, we're pretty certain that's not true, and that in fact indie lingerie brands compete with the high street!
But what does it mean from your point of view? Mostly that we produce more interesting things than the mainstream brands! If you have to justify your sales to a board, you tend to get a bit cautious – just look at how long it took Marks and Spencers to start doing things that weren't beige, for heaven's sake. Whereas indie brands make their name on innovative, niche, and/or quirky designs. As with mainstream fashion, it's pretty clear that in lingerie, lots of trends originate with small brands playing about and taking risks, and then getting co-opted by the mainstream once they've shown it can sell, so if you want to avoid a blandly Walmart-ised industry, you want us to stick around.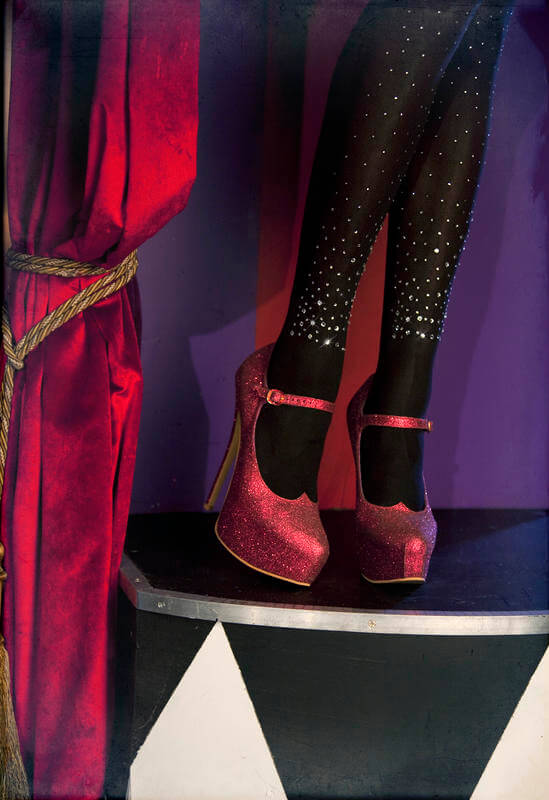 Of course the downside is that small companies don't have the resources or purchasing power of big ones, so we tend to be more expensive; but the world would be so much more boring without us, and quite often, when you support us, you can see where your money goes – often into more local circles.
You'd also be surprised how often you are talking directly to the person that designs the stuff, runs the company, or makes the garments when you get in touch with an indie brand. That's not an opportunity you're going to get with a corporation, no matter how friendly their facebook might be, and it means there's a far more direct relationship between things you say and what comes out in… well this is fashion so it's a year's time, but still, you take my point.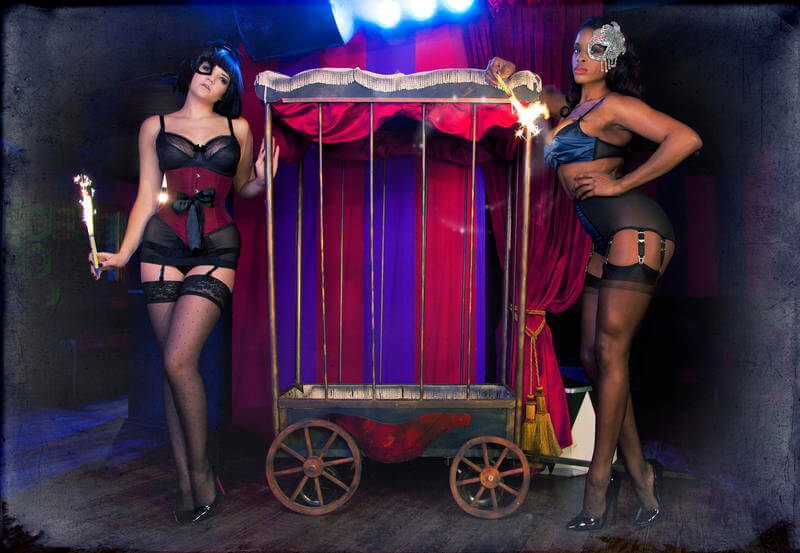 So, want to support independent lingerie brands then? Good! Because this year 10 of us have got together and every day one of us will be offering a giveaway or competition, while the rest of us will be telling you what we love about them! With hosiery, swimwear, silk, full bust, shapewear and corsetry in the mix, none of us are anticipating this being difficult – especially as we also pulled together an awesome photoshoot for it.
Keep your eyes peeled online from the 30th January until the 10th February, for plenty of blog content and offers; we hope you'll all join us in this celebration of this vibrant and creative sector of the market.
Brands joining the Love-In:
What Katie Did –faux vintage lingerie, corsetry and swim
Candy Baker – glamourous diamante embellished hosiery
Miss Mandalay – B-HH cups in trend-led bra sets and bikinis.
Kriss Soonik – edgy loungerie with signature motifs.
Kiss Me Deadly – femme fatale stocking and suspender sets
Fraulein Kink – Sensual accessories to inspire adventure, lust and sexual exploration.
Ayten Gasson – vintage inspired silk lingerie, nightwear and giftwear trimmed with vintage Nottingham lace
Playful Promises – fun and flirty trend led lingerie, swimwear and giftwear
Paolita – high end beachwear with that celebrate individuality and vitality
Velda Lauder Corsetiere – Couture and ready to wear corsetry and lingerie.
Credits for the images:
Venue – Cirque Du Soir, Soho
Photographer – Anna Swiczeniuk
Models – Jessica Louise Abidde , Tessa Kuragi, Miranda Barrie
MUA – Cheyenne Raymond