The Lingerie Addict Awards: Our Favorite Lingerie Brands of 2011
Disclosure: This post contains affiliate links.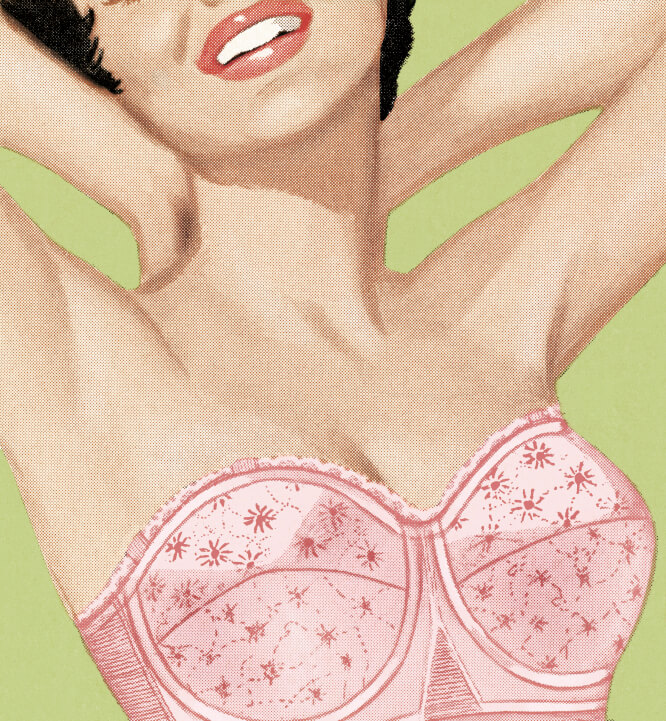 Welcome back for our second of our two annual "Best of 2011" articles. A few days ago, we listed the Top 20 Lingerie Addict Blog Posts of 2011, and now it's time to talk our Top 20 Lingerie Brands of 2011. I'm especially excited about this year's awards because they include both nominations and commentary from Lingerie Addict readers and columnists. Want to see which of last year's winners made it onto this year's list? Take a look at our best lingerie of 2010!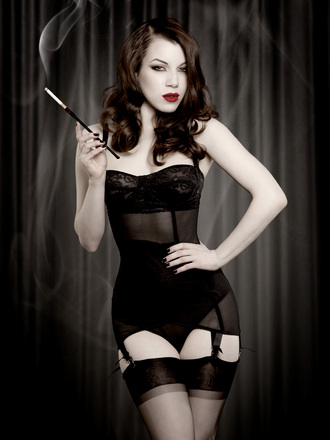 Best Overall: Kiss Me Deadly (Reader's Choice!)
When I asked my Facebook fans to tell me their fave lingerie brand of 2011, so many of them said Kiss Me Deadly, I literally lost count. Kiss Me Deadly has been one of my personal favorites since the very beginning, and ever since they created the "little black dress of lingerie" (pictured above, phrasing courtesy of reader Amaryllis), their popularity has skyrocketed. Kiss Me Deadly is one of a handful of brands I recommend all the time, and I think 2012 is going to be their year to shine.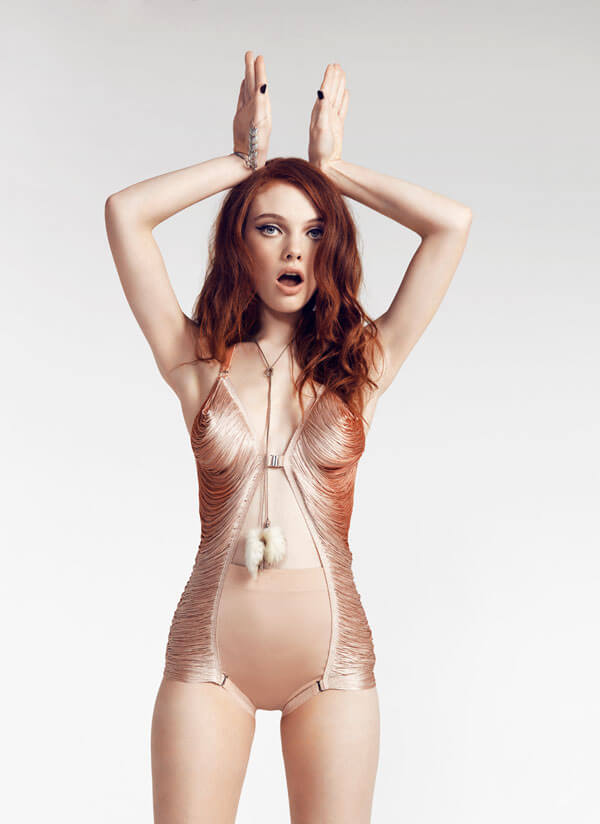 Best Overall (luxury): Made by Niki (Reader's Choice!)
Nominated by both our columnists and readers alike, Made by Niki created one of the most innovative lingerie collections of 2011... the Made by Niki String Collection. Completely original and intensely sensual, Made by Niki raised for the bar for what consumers should expect from luxury lingerie. Not very much takes my breath away anymore, but this did... and it still does.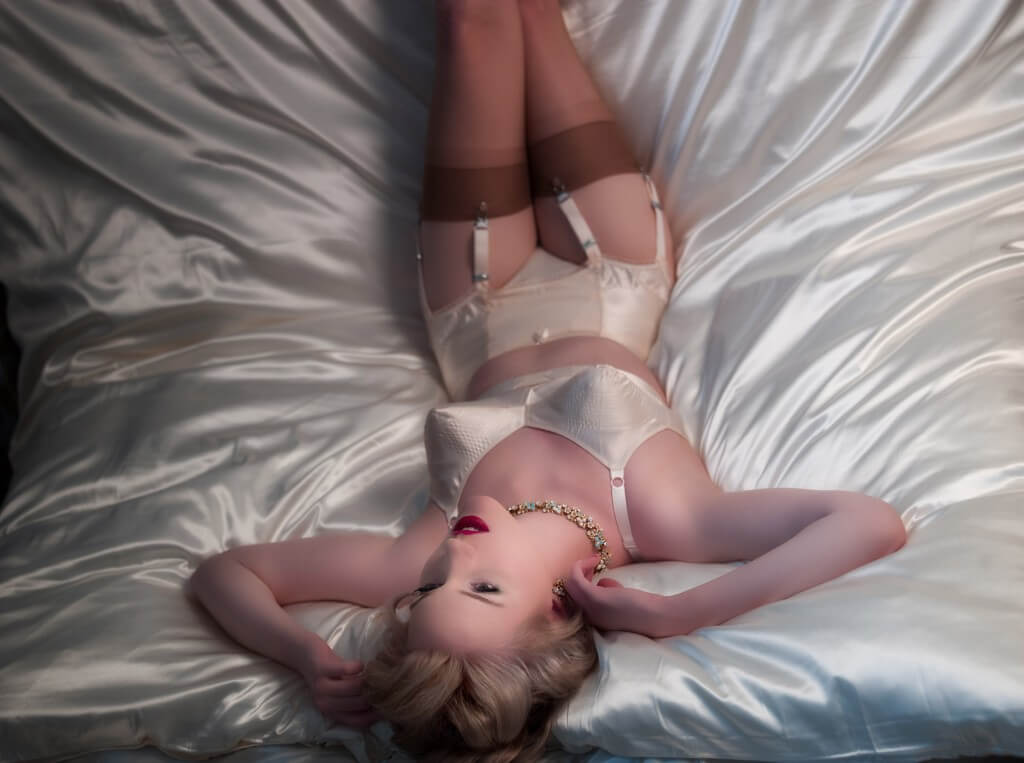 Best Vintage-Inspired: What Katie Did (Reader's Choice!)
Pin-up and retro lingerie is a major fashion trend right now, but while there are lots of labels inspired by the past, very few actually use patterns from the past. What Katie Did is one of a handful of lingerie designers that does. Her work was featured in this year's critically acclaimed biopic My Week with Marilyn, and she also offers one of the most extensive size ranges in the vintage-inspired lingerie niche, with her bras fitting women from 32A to 40G.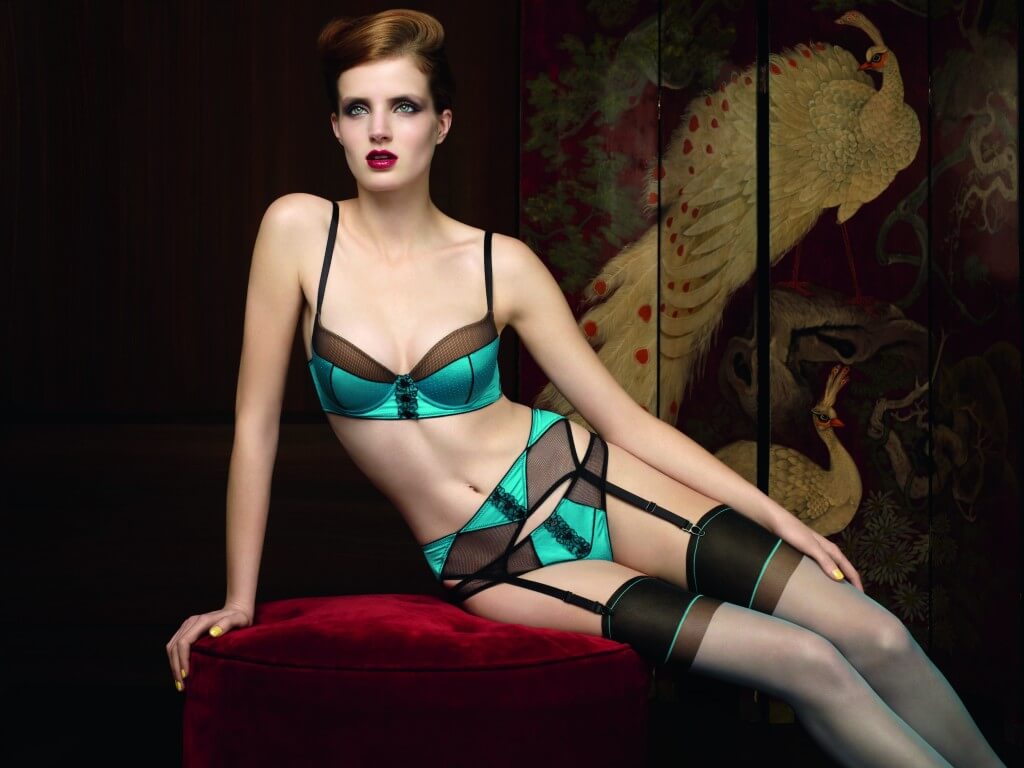 Best Everyday Brand: Huit (Reader's Choice!)
Though I only recently discovered Huit, I'm already a tremendous fan of them. As Lingerie Addict reader Dee put it, Huit offers "classic lines that aren't too frilly for everyday wear, yet still sexy enough for playtime." In my opinion, Huit exemplifies wearable but still sophisticated glamour.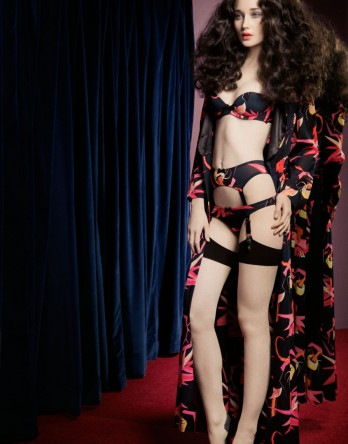 Best Luxury Brand: Agent Provocateur (Reader's Choice!)
For the last 17 years, the name Agent Provocateur has been synonymous with luxury lingerie around the world. Not for the faint of heart (or thin of wallet), Agent Provocateur treats the world of intimates as just another aspect of the fashion industry, releasing on-trend prints, patterns, and colorways every season. This year, they also expanded into the world of jewelry and bed linens, transitioning from "just" a lingerie brand to a comprehensive lifestyle brand.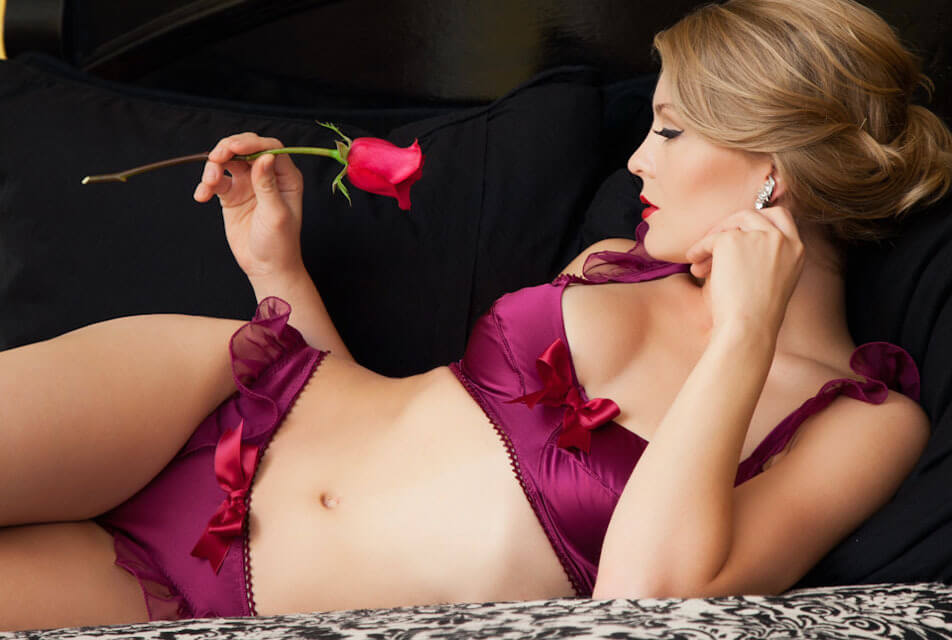 Best Luxury (Made to Order): Toad Lillie
Toad Lillie is the sort of lingerie designer fashion magazines like to write stories about. Every piece is made to order and hand sewn by the designer herself, Laurie Shapiro, and she works with only the finest silks using only the most couture construction techniques. I've always thought Toad Lillie's pieces were pretty, but then I had the opportunity to view them in person for the first time this year, and I've been smitten ever since. The fashion industry feels the same way; legendary photographer Ellen von Unwerth chose to shoot with Toad Lillie's pieces twice this year.
Best Budget Brand: Ultimo
Another new brand on the list for 2011, Ultimo first caught my attention when I was searching for reasonably priced full bust bras for my readers. I know from personal experience how hard it is to be a lingerie addict on a budget. You still want gorgeous lingerie, but the simple reality is that you can't drop a hundred dollar bill (or three) every time you need a new bra. Ultimo manages to bridge the gap between beautiful and affordable with bras for A-D cups starting just under $50 and bras for DD-G starting just over $50.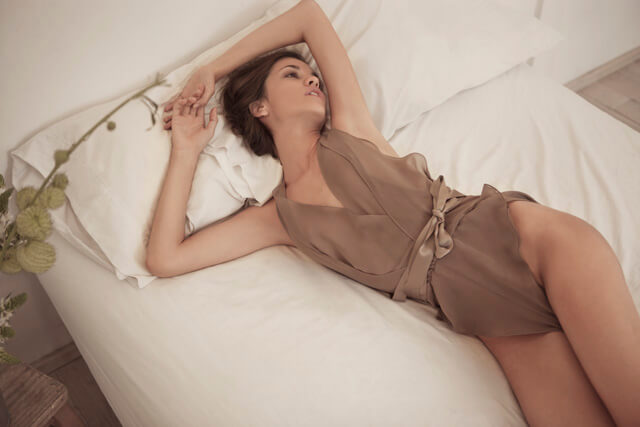 Best New Brand: Marika Vera
One of the great privileges of writing a lingerie blog is that I often get to see new designers before anyone else does, and after the recession of the last few years, it is incredibly exciting to see new talent emerging and thriving within the lingerie industry again. Marika Vera is one such talent. Her debut collection, Venus in Furs, was picked up by the world-famous luxury lingerie boutique Faire Frou Frou, and has received nothing but rave reviews. Marika Vera's lingerie is earthy, sensual, luxurious, and unique all at once, and I can't wait to see what she brings in 2012.
Best Hosiery: Commando
Commando is on this year's list because they solved a problem I didn't even know I had before... the problem of a hosiery waistband that digs, binds, squeezes, and is otherwise thoroughly uncomfortable. Commando's ingenious microfiber lasercut waistband gets rid of all that, and stays perfectly in place (and perfectly comfortable!) all day long. Trust me... I was skeptical too until I tried these. Now, I'm a convert.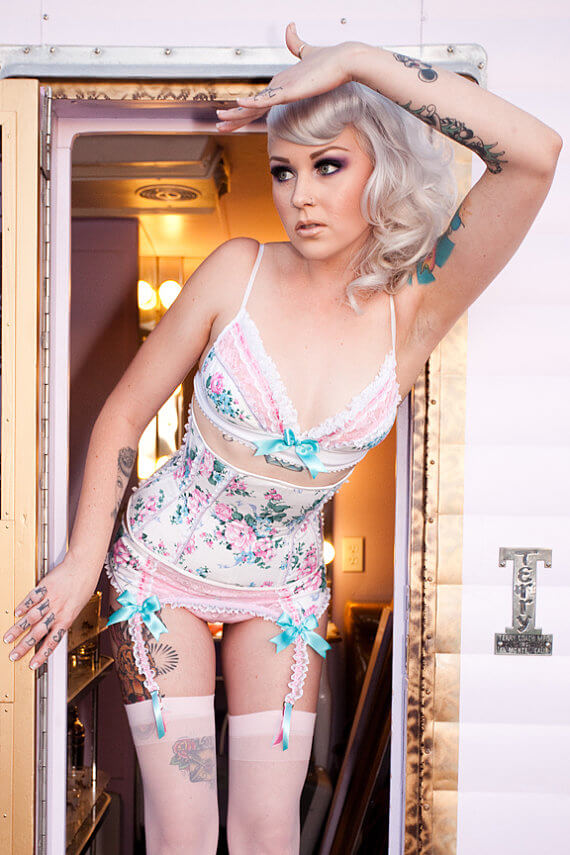 Best Ethical Line: Purrfect Pineapples (Reader's Choice!)
I love lingerie designers with a unique point of view and Purrfect Pineapples has it in spades. A little bit pin-up, a little bit alternative, and a little bit Lolita, Purrfect Pineapple's owner Erika Shuhendler prides herself on fair wages, quality craftsmanship, and original designs. Or, as our reader Audra puts it, "gorgeous design, incredible fabric patterning, and of course cruelty-free and vegan!"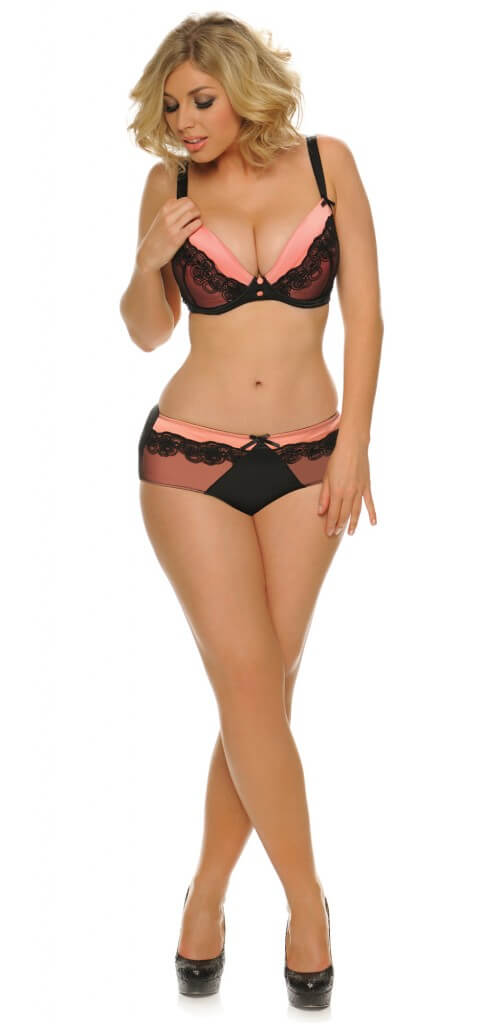 Best Full Bust Brand: Curvy Kate (Reader's Choice!)
Curvy Kate blew onto the lingerie scene in 2009 and they haven't slowed down since. Curvy Kate is committed to making sure D-K cup women have just as many gorgeous lingerie options as their smaller busted counterparts, and their passion for finding the perfect fit is evident in the rave reviews of their customers. Their Star in a Bra competition is one of the best and most innovative pieces of marketing ever, and I can't wait to see them take the US by storm. Expect great things from Curvy Kate in 2012.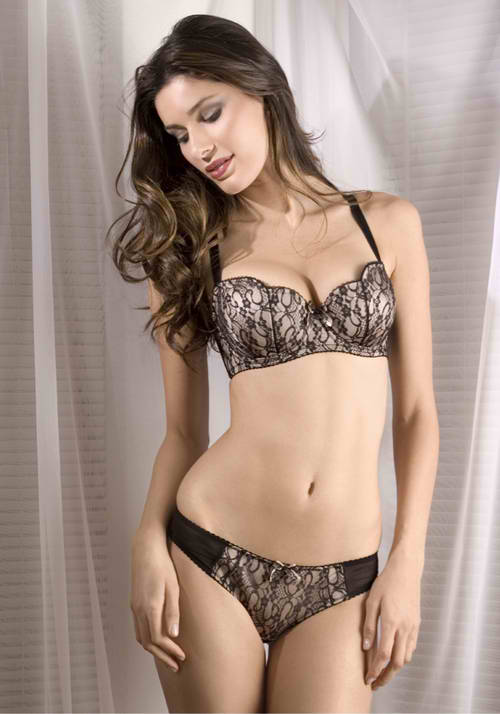 Best Full Bust (budget): Parfait by Affinitas
Our full bust specialist Holly nominated this brand, and she calls it "the best brand in terms of quality for price, hands down." The average woman's bra size today is 36DD, and I get so many e-mails from readers asking me where they can find a full busted bra that 1) supportive, 2) pretty, and 3) affordable. Well Parfait by Affinitas is all three of those and then some. Congratulations... now  you're in on one of the best kept secrets of this year.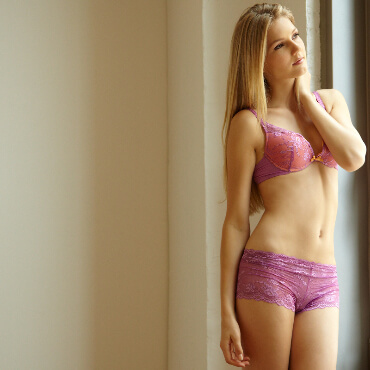 Best Small Bust Brand: The Little Bra Company
While there's been a lot of attention given lately to DD cup and higher bras, small busted women are being very vocal (and rightly so!) in making sure the lingerie industry doesn't forget about them either. I love The Little Bra Company because their bras are pretty, give believable lift and cleavage, and are available down to a 28A. My personal fave is the Lucia in peony/tangerine (pictured above).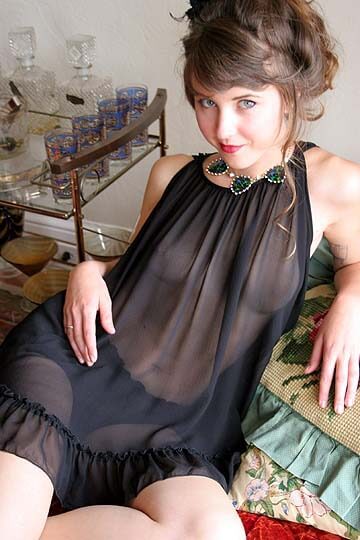 Best Lingerie Boutique (Brick and Mortar): Dollhouse Bettie
The sign of a good lingerie boutique is when it lives up to your expectations. The sign of a great lingerie boutique is when it surpasses them. With many of the same brands available online nowadays, lingerie boutiques stand out by offering a curated selection, personable staff, and expert advice... three things Dollhouse Bettie has in spades. Combining modern brands with vintage pieces and an in-house designed range, Dollhouse Bettie offers a shopping experience like no other.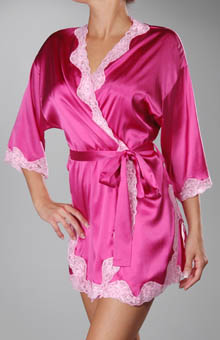 Best Lingerie Boutique (Online): HerRoom (Reader's Choice!)
Free Shipping. Easy Returns. Authentic Customer Reviews. 200 brands under one digital roof. HerRoom makes shopping online for lingerie easy. I particularly love how each product is photographed from several angles, and the super detailed product descriptions. HerRoom takes all the guesswork out of lingerie shopping online... which is probably why they were nominated for the list. (Mary Green robe pictured above.)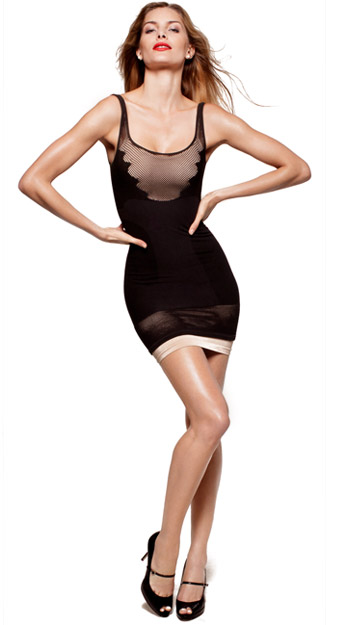 Best Shapewear: Cass Luxury Shapewear
As my style matures from jeans and t-shirts to pencil skirts and lacy blouses, I find myself relying on shapewear a lot more. And though I've tried a ton of brands, the honest truth is that most of them are unremarkable... if not downright uncomfortable. But the shapewear brand I keep coming to again and again is Cass. They're comfortable. They're stylish. And they really do slim and refine your curves. They also offer a ton of options, so you're covered no matter what you're wearing.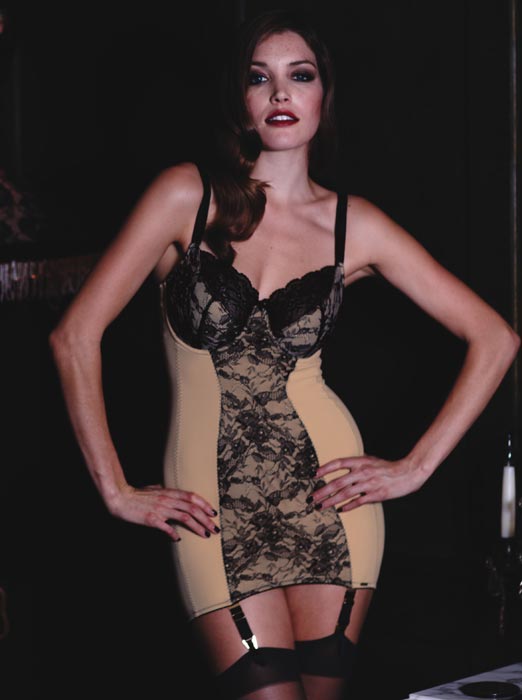 Best Full Bust Shapewear: Charnos
One of the complaints I've heard time and again from my readers is that it's very hard to find shapewear to accomodate all their curves, especially if they're full-busted. Our columnist Holly nominated Charnos for this year's list, and had this to say about the line, "Their cups are really generous and the pieces are great. It's almost impossible to find one-piece shapewear for the full bust market." As an added bonus, this is shapewear you won't mind showing off; the lace overlay and garter straps make Charnos' line both pretty and practical.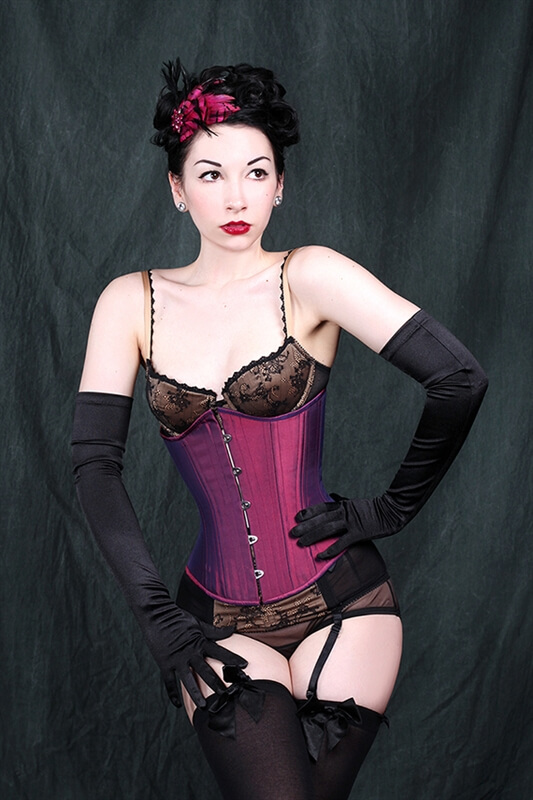 Best Corsetry (budget): Timeless Trends (Reader's Choice!)
Make no mistake about it, corsetry is an investment. But a custom made corset will set you back a few hundred dollars (and rightly so!). If you're new to the world of corsetry and just want to test the waters, or if you're on a budget and a custom corset is out of reach, then Timeless Trends is for you. Unlike many so-called corsets, Timeless Trends uses authentic steel boning, and every corset comes with a lifetime guarantee. Best of all, their corsets are available in plus sizes and start at $99. It may not be custom, but it's the next best thing.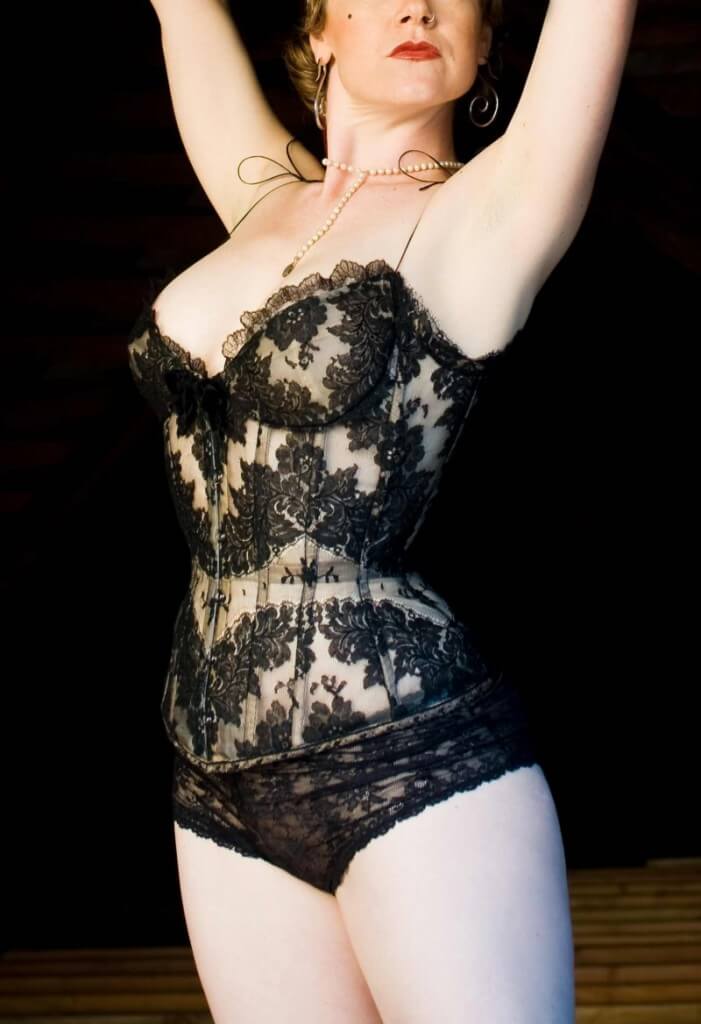 Best Corsetry (made to order): Dark Garden (Reader's Choice!)
If you do have the money to invest in custom, handmade corsetry however, then you can't go wrong with the corsetiere to burlesque legends like Dita von Teese and Catherine D'Lish. Founded 20 years ago and based in San Francisco, Dark Garden's founder, Autumn Adamme uses couture stitching and historical costume techniques to craft her world famous corsets. I keep a running list of corsetieres I'd like to buy from in the future and believe me when I say Dark Garden is on it.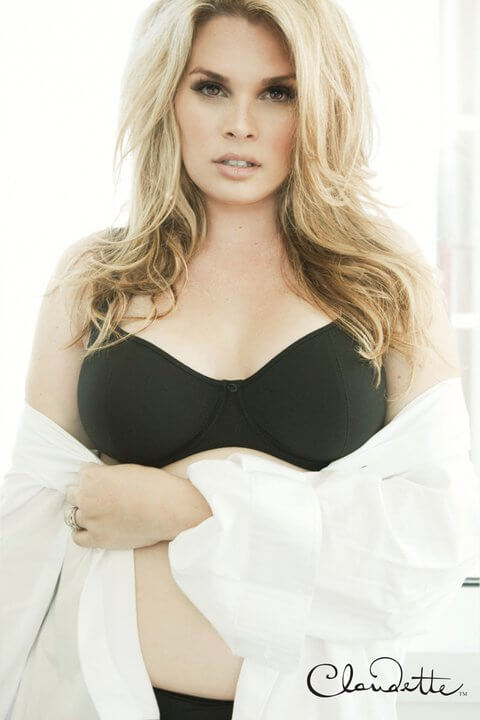 Best of 2012 (projected): Love Claudette
Their tagline is "Your new favorite bra has arrived," and I believe it. Though Love Claudette is new to the lingerie world, they're already getting rave reviews and rightly so. I tried two of their ranges, the mesh and the cotton, this last year, and they're already in my regular rotation of everyday bras. Holly calls them the most innovative range for full-busted women, especially since they offer a sheer mesh bra that's super sexy and super supportive all at once. Love Claudette proves there's still room for new players in the lingerie industry, and I expect this brand to explode in 2012.
I hope you enjoyed reading this year's round-up of the very best of what 2011 had to offer. Did we leave your favorite brand off the list? Tell us what you love in the comments!