The 10 Best Bra Brands for Full Bust & Plus Sized Women
Editor's Note: This has become one of our most popular blog posts of all time here on The Lingerie Addict. If you're new to TLA, welcome! Please remember to take a look at our Full Bust and Plus Size sections for more articles about lingerie brands that may interest you.  ~ Cora

Disclosure: This blog post contains affiliate links.
Pop Quiz! Do you  know the average American woman's bra size?
a) 36B
b) 36C
c) 36D
d) 36DD
If you answered d) 36DD, you're correct. But if that number sounds a bit larger than what you remember hearing a few years ago, then you're also correct.
Five years ago, the average American woman's bra size was 36C. Ten years ago, it was around a 34B. But now, according to the New York Times, WWD, NY Daily News, and prominent bra retailers like Tomima of HerRoom, 36DD is the new average, and that means full bust bras are here and they're here to stay. (Update: According to a survey by the lingerie retailer Intimacy, 34DD is the average American woman's bra size as of 2013. Of course, any survey based on retail data is going to be at least a little bit skewed, but the general agreement, among both retailers and manufacturers, is that full bust and plus size bras are more necessary now than ever before.)

Fortunately, the lingerie industry is ahead of the curve (no pun intended). Not only are there more new brands specializing in bras for larger cup sizes, well-established companies are also expanding their size range to accommodate this new average.
But before we get into the list of the best bra brands for full-figured women, let's make sure we have the terminology straight. Though they're often used interchangeably, "full bust" and "plus size" don't mean the same thing. "Full bust" refers to the actual letter cup size, and it starts at around a DD/E cup (i.e. when bra engineering gets a bit more complicated than core or standard sizes, which is what the A/B cup to D cup range is called). "Plus size" refers to the band size and starts at around a 38-40 band. This article contains brands that extend into and offer options in both sizing categories.

To give you a quick example, a woman wearing a 34H bra would be full bust, but not necessarily plus size. Conversely, a women in a 40C bra would be plus sized but not necessarily full busted. While there are some brands that specialize in full bust or plus size only, it's not unusual for the same company to make both... which is why I'm talking about them together in this blog post.
I firmly believe everyone who wants it deserves beautiful, comfortable, well-fitting lingerie. And I don't believe that needing a full bust cup or plus size band means you have to resign yourself to plain bras in boring shades of beige. Since I get tons of e-mails every week asking about pretty bras for larger sizes, I suspect many of you feel the same way.
The 10 brands listed here are not only specialists in the world of full figured lingerie, they're also companies with great reputations. Furthermore, if you don't live close to an independent lingerie boutique, don't worry... almost all of these brands are sold through online retailers with equally great customer service like ASOS, Amazon, HerRoom and Nordstrom. After all, it takes some trial and error to find the perfect bra.
So with that out of the way, let's get started with the list!
Bravissimo: Based out of the UK, Bravissimo is one of the most popular lingerie stores specializing in full bust bra sizes in the world. In addition to carrying brands like Panache, Curvy Kate, Freya, Fantasie, and Tutti Rouge, they also design and manufacture their own in-house range of bras. Bravissimo is an excellent resource for vibrant colors, fresh prints, and fashionable designs. They carry band sizes 28-40 and cup sizes D-L. Sale bras start around $25 USD (converted from British pounds), and their most expensive styles retail around the $60 mark. Bravissimo also carries basques, babydolls, and swimsuits.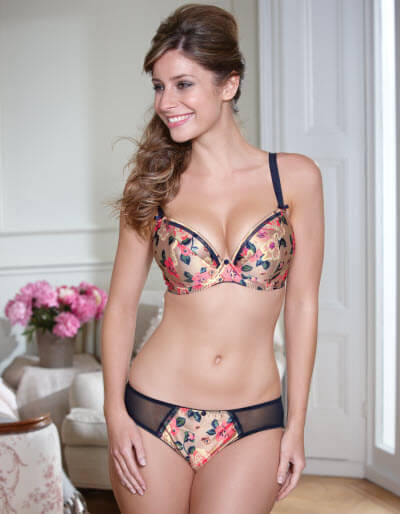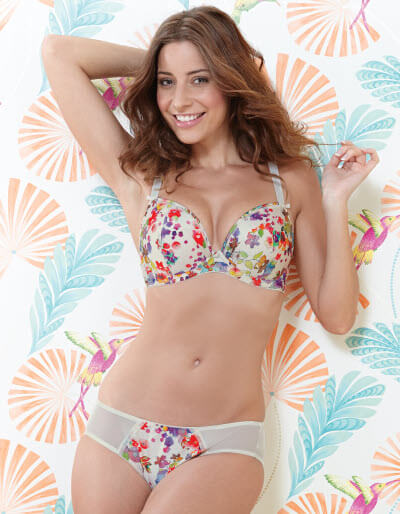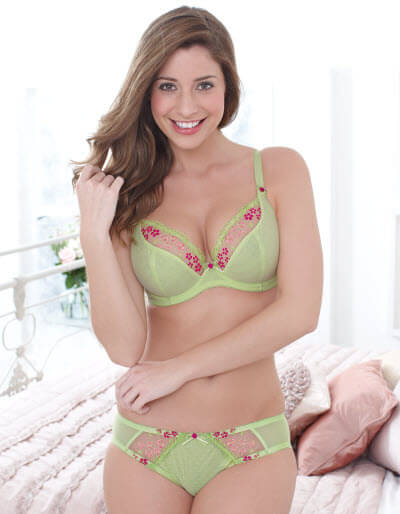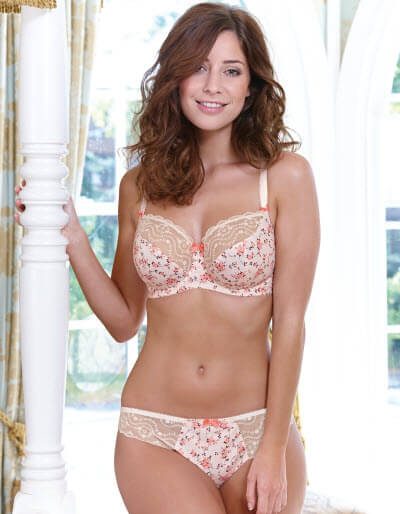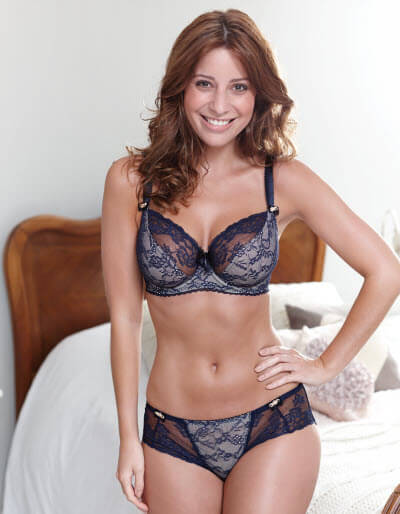 Curvy Kate: Curvy Kate launched in 2009, and quickly grew to become one of the leaders in the fuller bust bra market with innovative marketing campaigns like their "Star in a Bra" contest. Their aesthetic is all about targeting a more fashion-forward customer, and they offer cup sizes D-K and band sizes 28-44. Many newcomers to the world of full bust lingerie start with the Curvy Kate brand.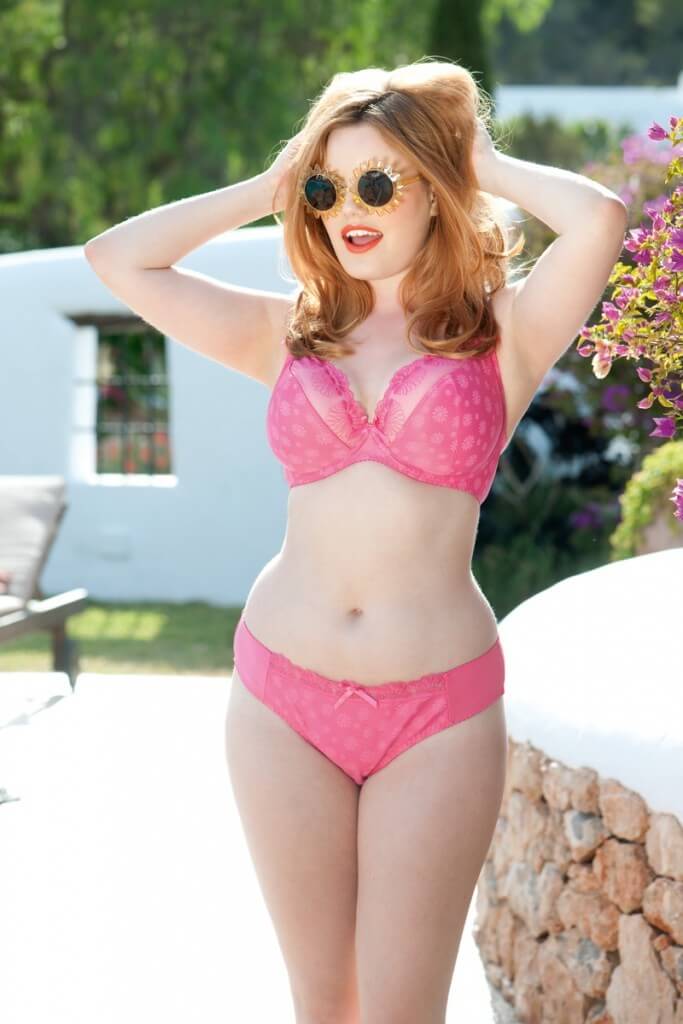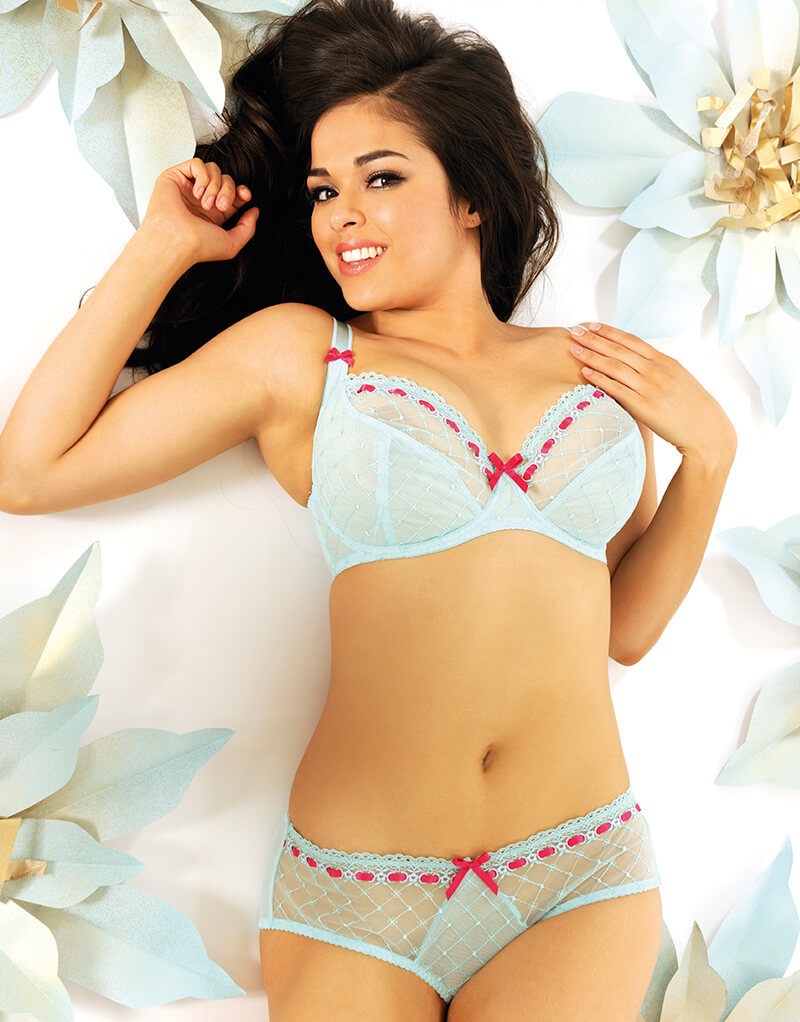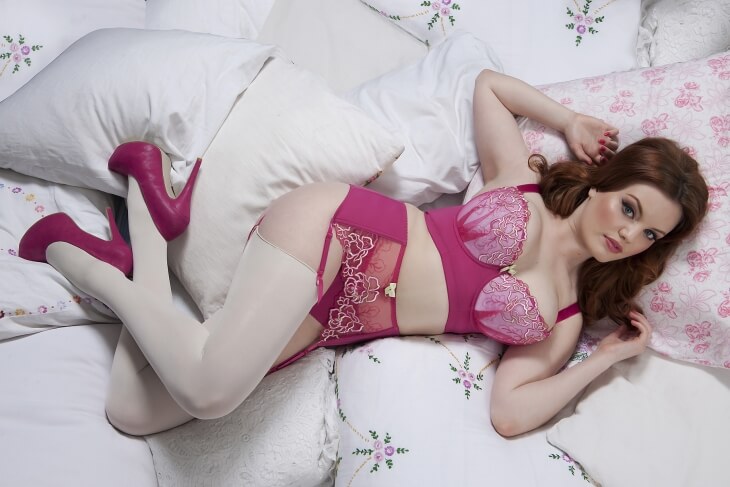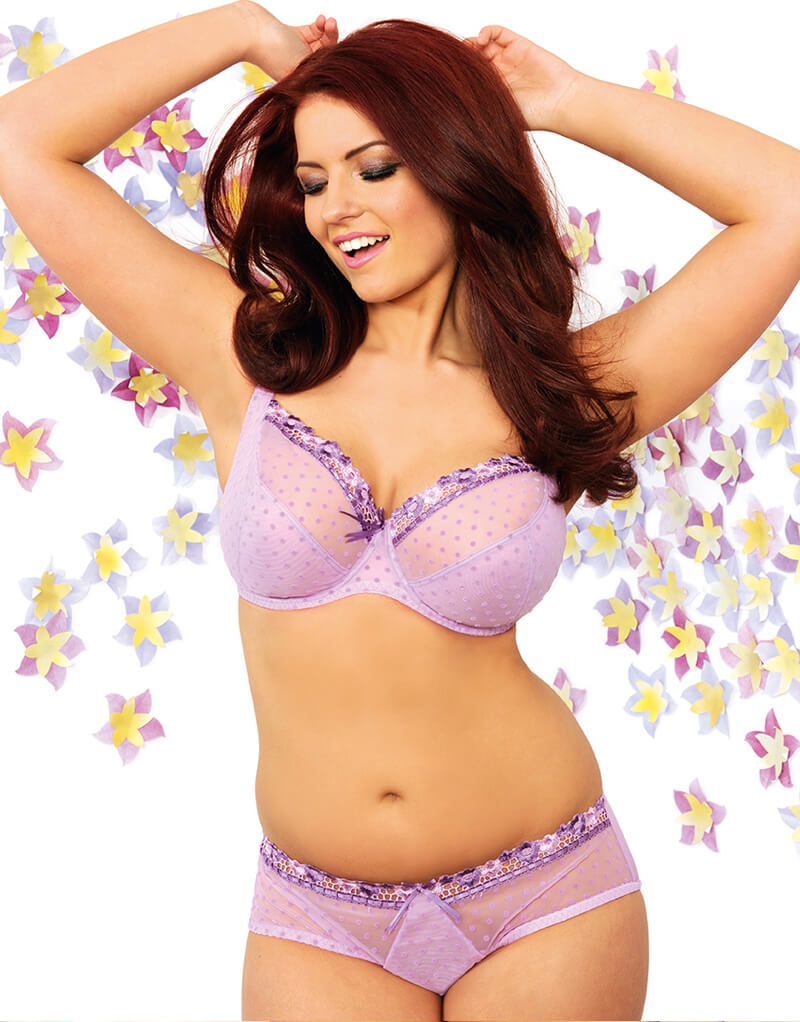 Elomi: No list of plus size and full bust brands is complete without a mention of the Eveden Group. Owned by Wacoal, the Eveden group consists of five brands, and four of them are dedicated to the plus size and/or full bust size spectrum. Elomi offers bras in cup sizes DD-JJ and band sizes 34-48. Elomi shines when it comes to mature, understated basics and staples. Their look is sophisticated, not twee. As is true of several other names on this list, Elomi also makes sports bras.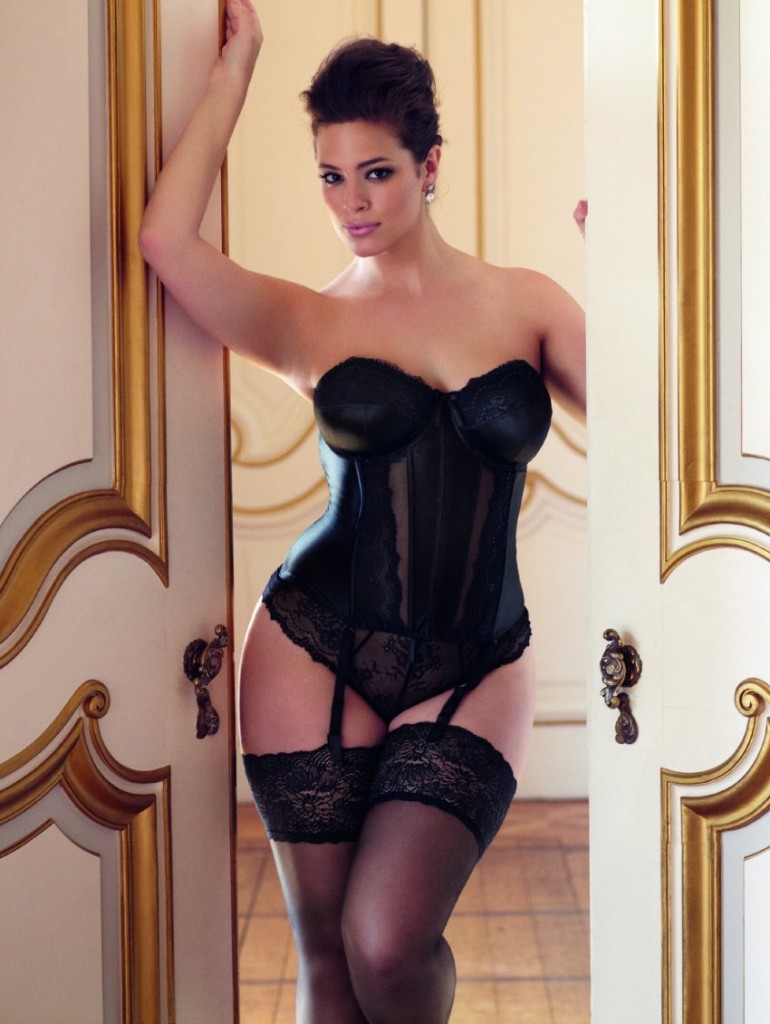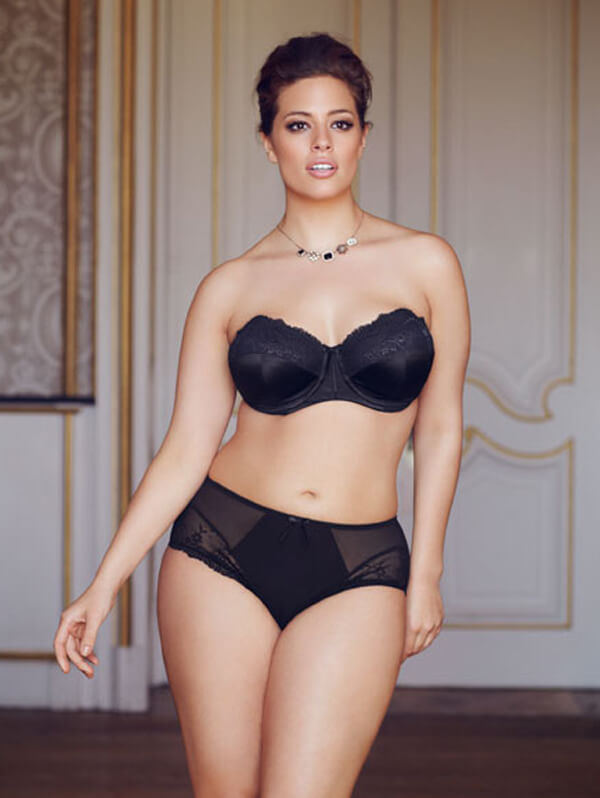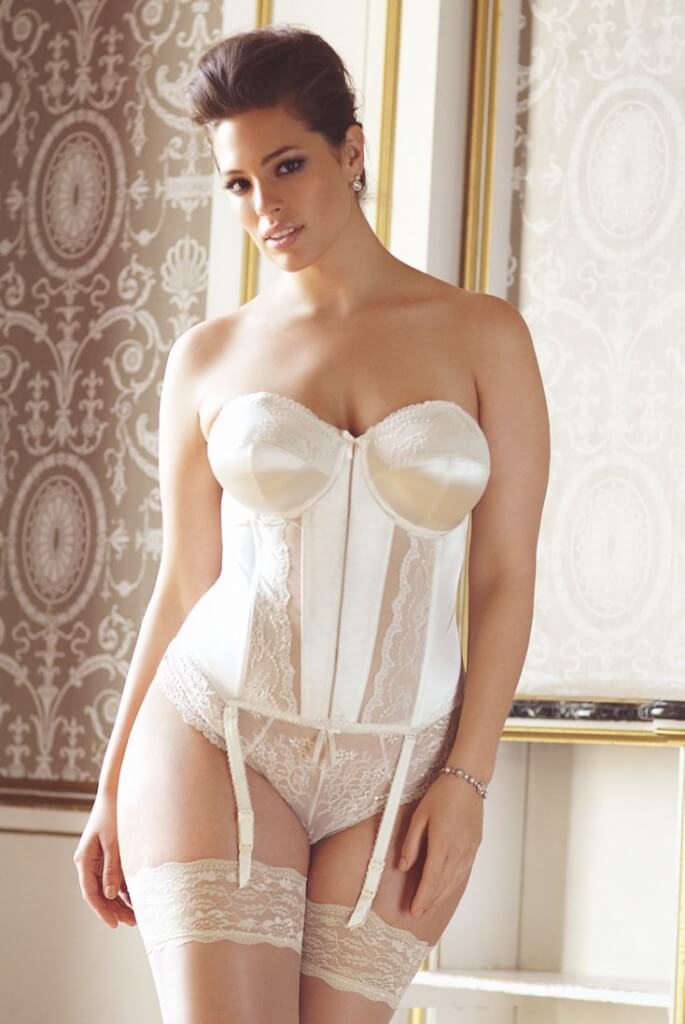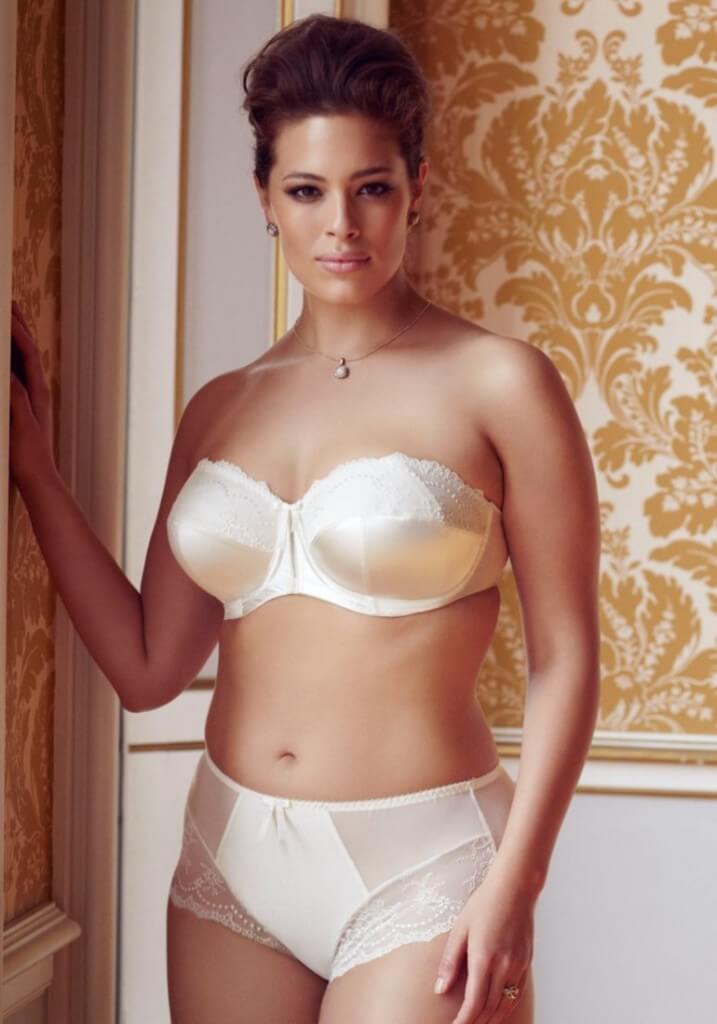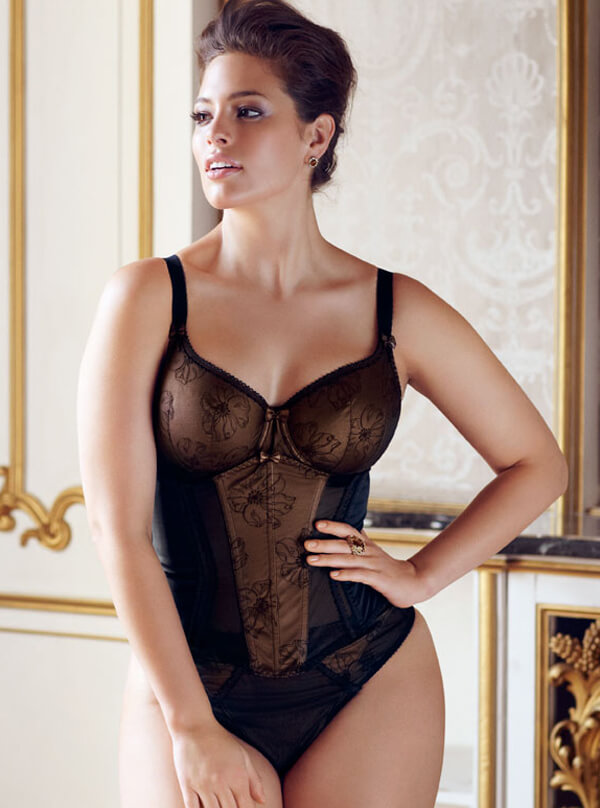 Fantasie: The second Wacoal Eveden brand in this blog post, Fantasie is known for their elegant fabrics and exquisite attention to detail. A common complaint of many full bust bra lines is that their ranges tend to be very bright and very cutesy... which is not what everyone wants. Fantasie offers a graceful, refined alternative to that aesthetic. Bra bands range from 30-40 with cup sizes ranging from D-J.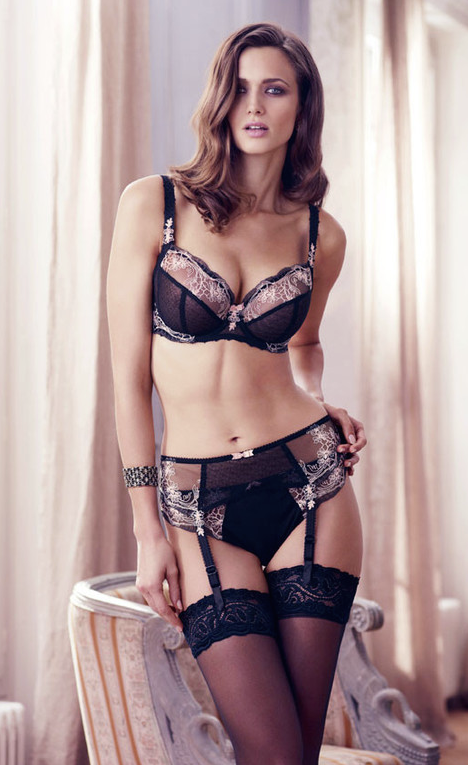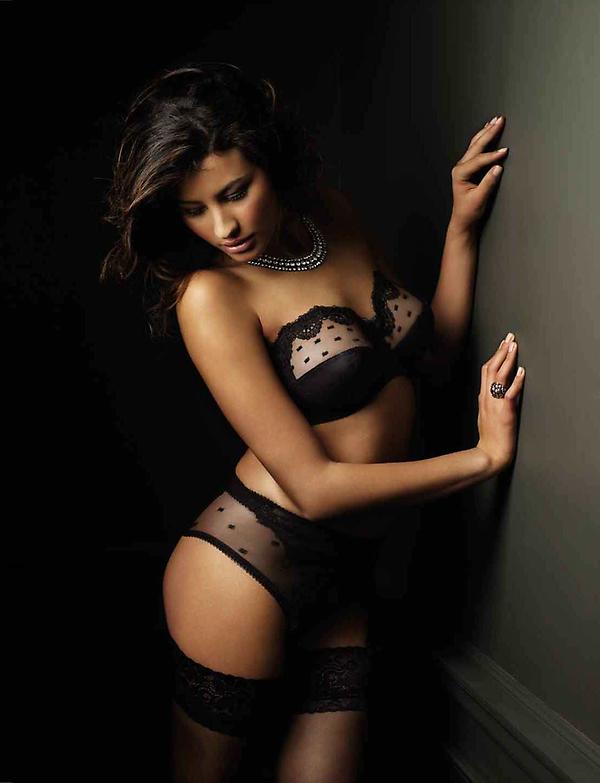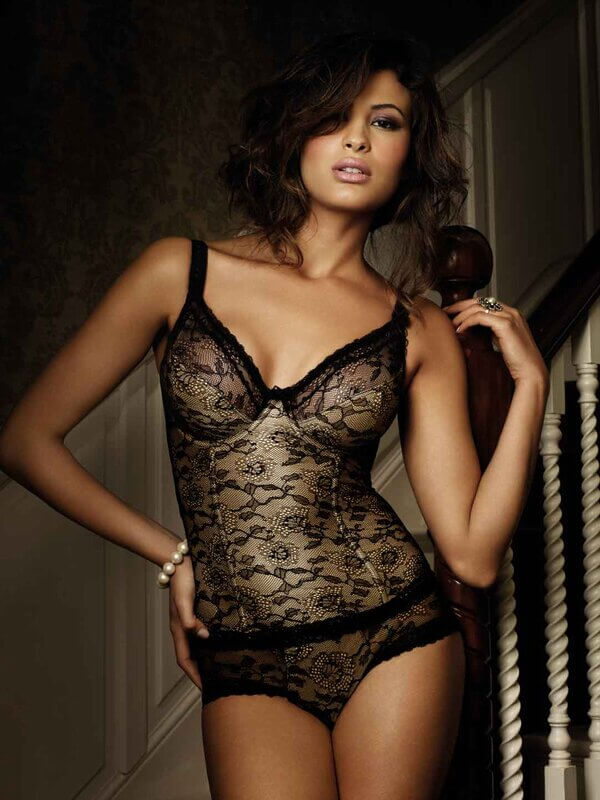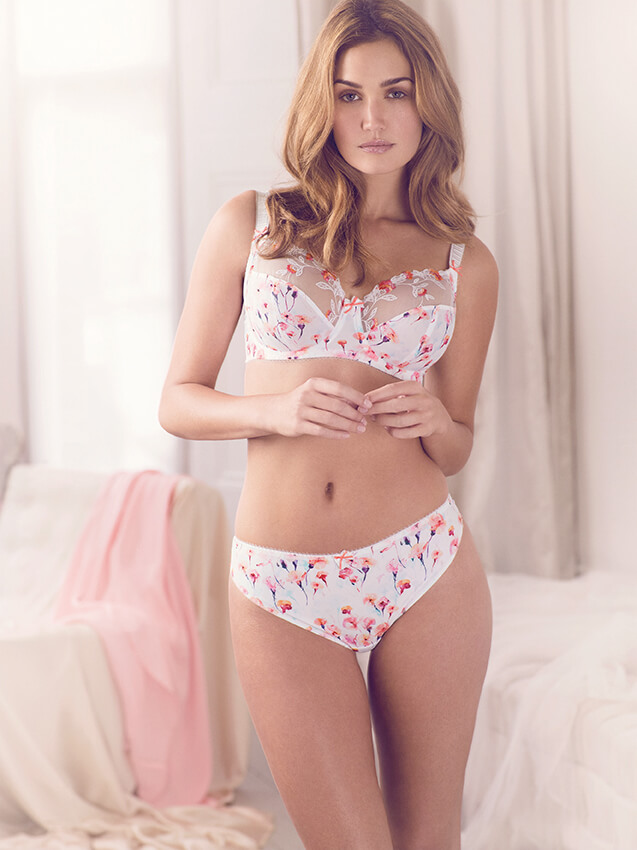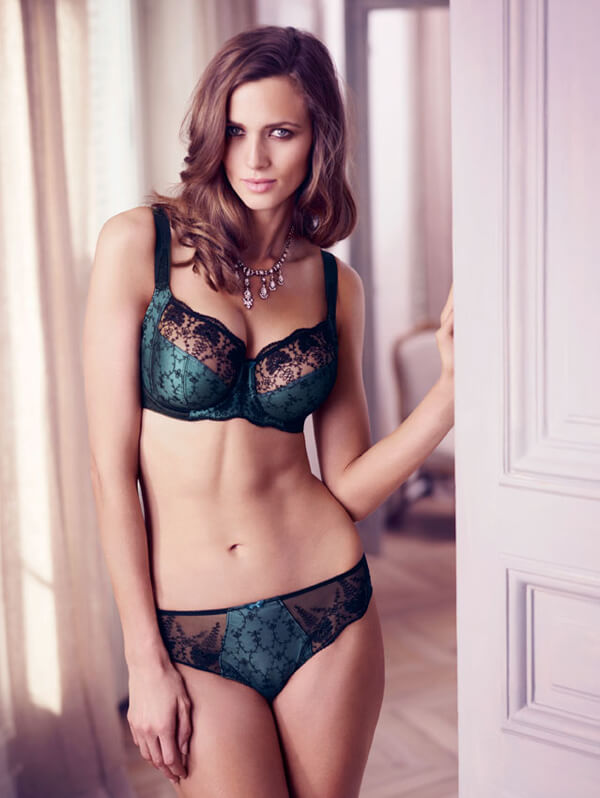 Freya: The third Wacoal Eveden name on this list, Freya is most famous for their Deco style, one of the most popular (and most positively reviewed) full bust bra styles in the world. If you're only able to experiment with one bra from this entire list, make it a Freya Deco (it's the first photo just below). Freya produces bras in band sizes 28-40 and cup sizes B-K.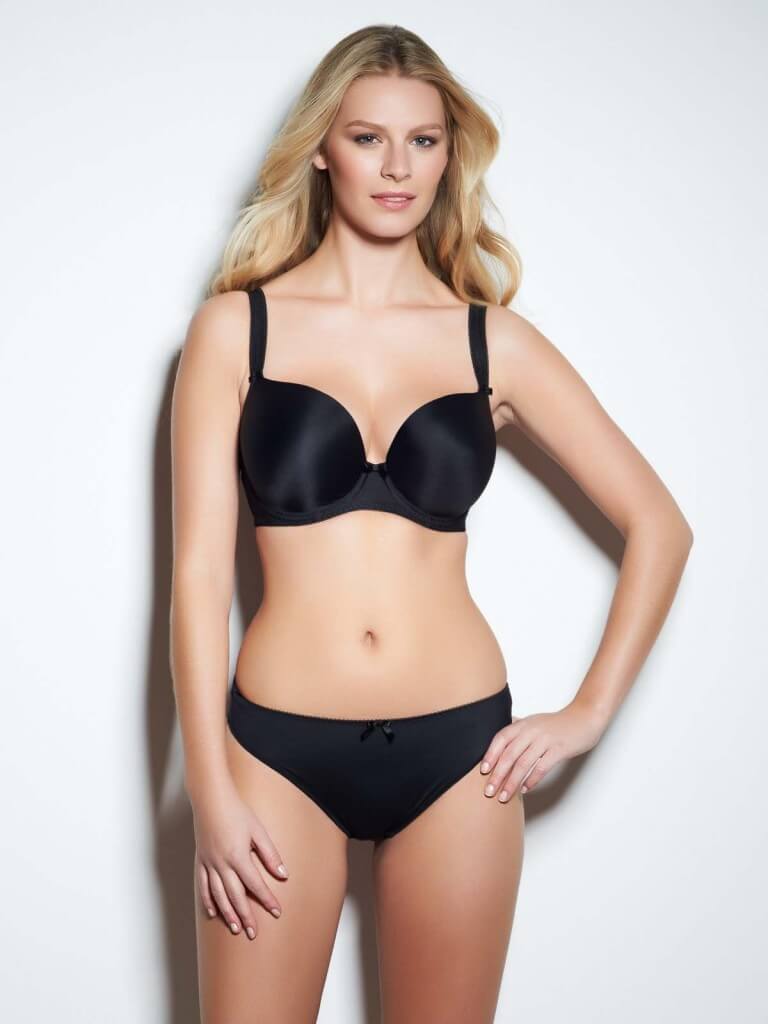 Parfait by Affinitas: As you've likely already noticed, bras for larger cup and band sizes can be expensive. A good part of this is because crafting a supportive full bust bra is in and of itself more expensive than crafting a core size bra (it requires different materials, different patterns, different engineering, etc.). But of all the names on this list, Parfait by Affinitas is one of the most budget-friendly with several beautiful styles for $40 or less. Parfait by Affinitas offers band sizes 30-40 and cup sizes D-K. Their Charlotte line in particular (shown directly below) is a popular choice.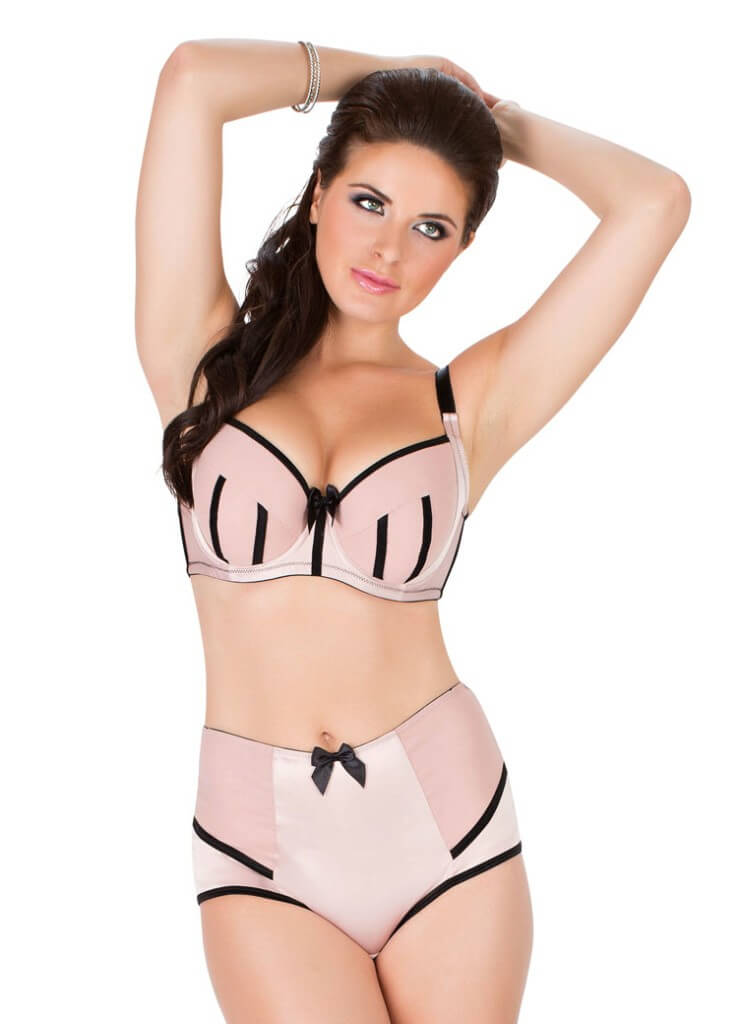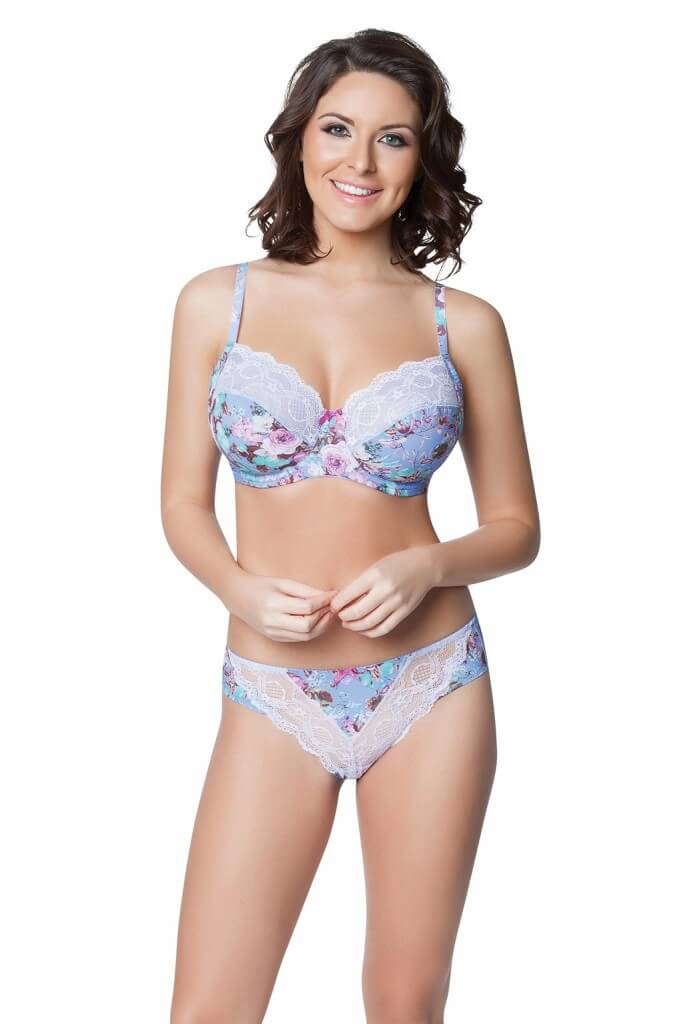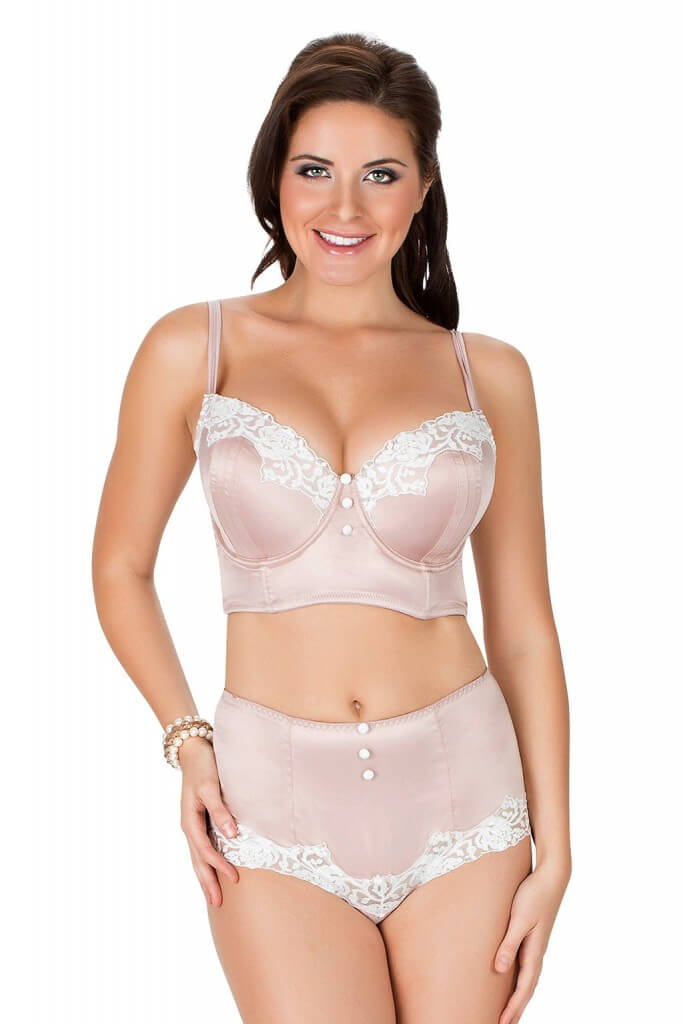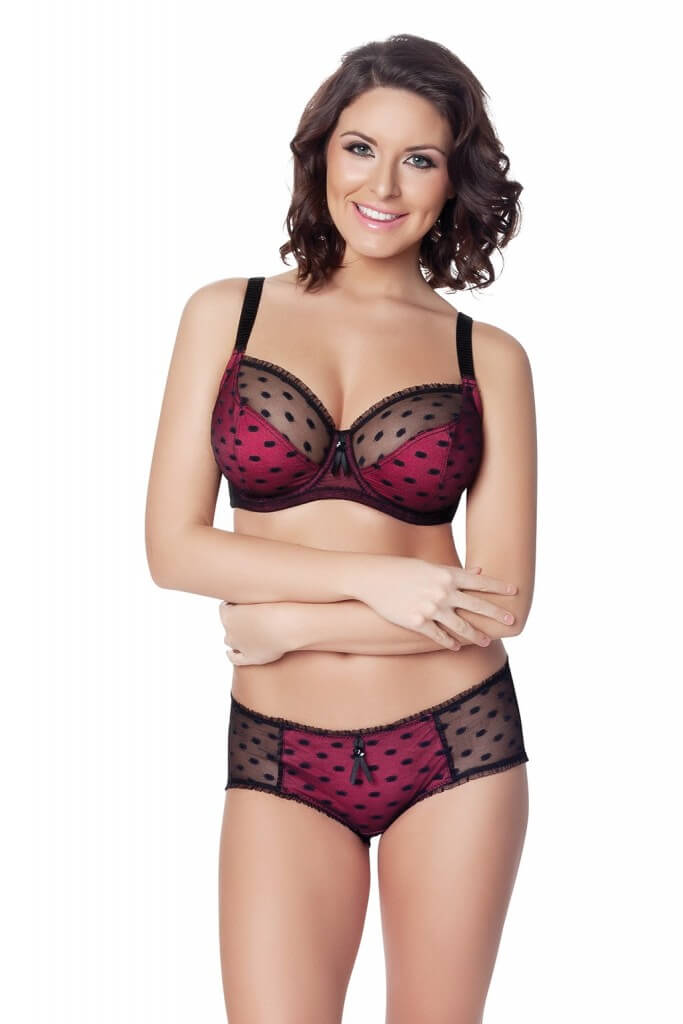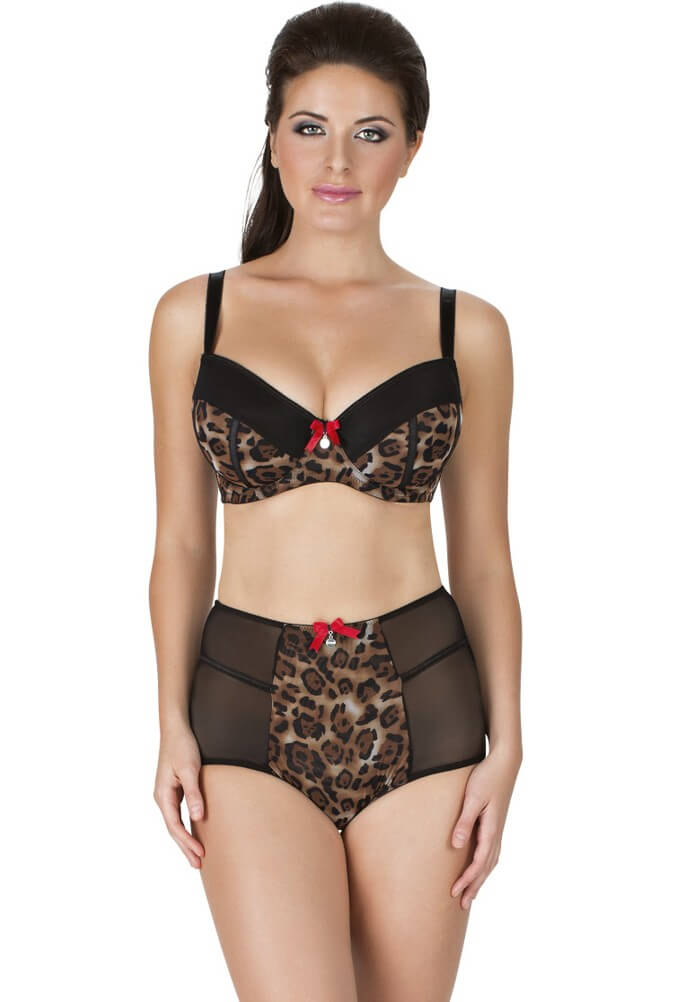 Save