Designer Interviews: Liya Amar of La Lilouche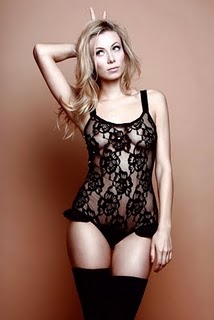 This month's Designer Interview is with Israeli-based Liya Amar of La Lilouche (who was also the sponsor of my most recent Facebook giveaway!). Liya's graceful, sophisticated aesthetic is generating a lot of buzz in the lingerie world and I'm super excited to share some of her behind the scenes insights with Lingerie Addict readers. In our interview, Liya talks about the meaning behind her lingerie label's name,  the hardest part of being a designer, and her favorite piece from her recent collection.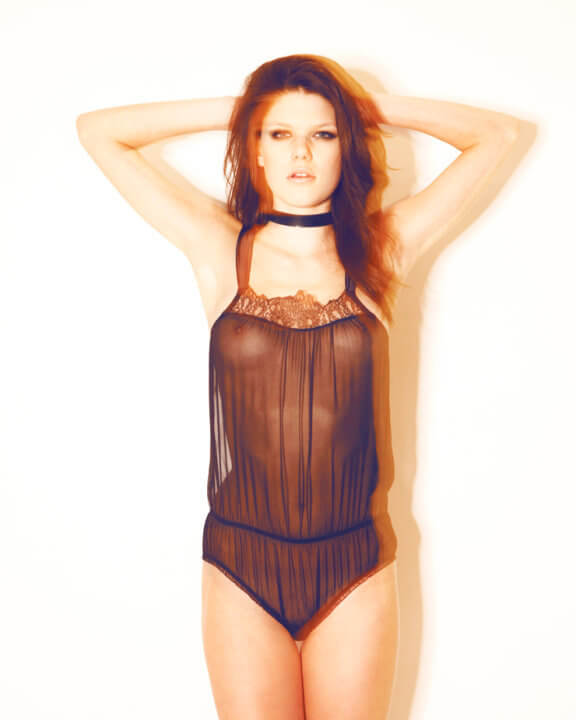 1) How long have you been designing lingerie and what made you want to be a lingerie designer?
I've been designing lingerie and nightwear for about seven years. I started right after graduating from college. I left my home and moved to the UK to work as a lingerie designer for commercial High Street brands in London such as La Senza, Top Shop, Evans and House of Fraser. That's mostly where I learned about lingerie and gained my experience in the industry.
I always wanted to be a fashion designer, but never knew what I was good at. To be honest, I never planned to be a lingerie designer… I just happened to realize how much I LOVED it! There is something about lingerie that is quite different from designing other clothing. It's fashion, but also reveals your deepest desires. And that's why I love it so much.
2) What does La Lilouche mean and why did you choose that name?
La Lilouche is actually my nickname ' Lilouche!' My given name is Liya, but all my loved ones call me Lilouche.  When I was searching for a name for the label, I wanted a name that reflected my design style and concept. I felt using a name really close to my heart that I identify with would be the right choice.
3) Where do you find inspiration for your collections?
For inspiration, I love this quote by John Keats, "You are always new... and your last kiss was ever sweetest." To me, that sentences means that you always find a way to look new in your lover's eyes and that your last kiss is as sweet as it was the first time you met.
That's what really inspires me… poetry that moves your heart, music that brings emotion and fashion together like Florence + The Machine, Bob Dylan, and Pantha du Price. I also adore great fashion designers like Lanvin, Stella McCartney, and Alexander Mcqueen and just anything that has a whimsical, retro touch and that "boudoir" feeling.
Lastly, my everyday life inspires me as well. I travel quite a lot between Europe, China, and India and I try to soak in everything I see along the way.
4) What's the hardest part of being a lingerie designer? The best part of being a lingerie designer?
I think the hardest part of being a lingerie designer is Keeping It Simple! Sometimes as a designer your creative juices are overflowing and you can't wait another minute to put every single detail that has been stored in your brain into your brand new collection… and you always want it to be amazing, the best thing ever designed! But the thing is that you always need to keep a balance in the design… otherwise you can't sell those lingerie pieces. More importantly, you can't produce those them! As Leonardo da Vinci said, "Simplicity is the ultimate sophistication."
The best part of being a lingerie designer is that I have so much gorgeous lingerie to wear for my hubby!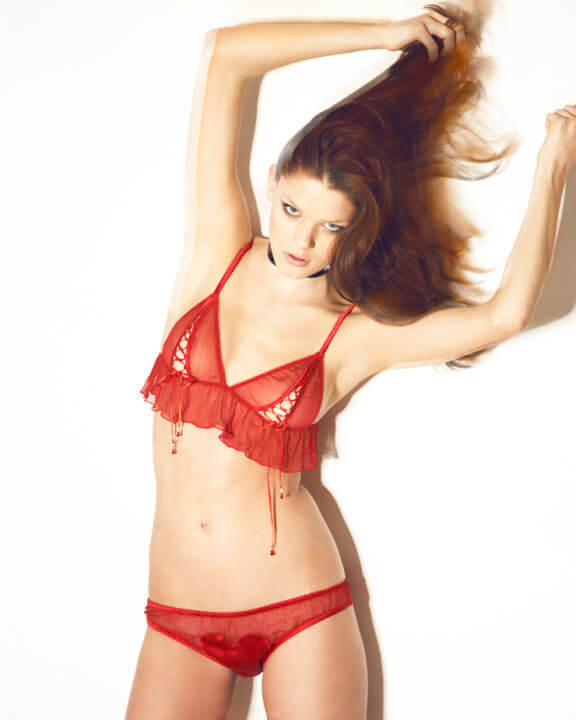 5) Many of your pieces are bespoke or made-to-order. What should someone who's never ordered bespoke know about the process?
Most of my lingerie is handmade to order so that I can offer more innovation in design. I don't want to make mass production a part of what I do.
I think it's very important for a customer to know that when you are buying handmade lingerie, you are not only supporting the artist, you're receiving personalized service. Because the lingerie is made to order, it can take a week or so to be ready to ship, and sometimes fabric availability can change… so certain styles become limited edition.
Another important thing to know is your correct bra size. Sometimes women are not sure about their size because our bodies change with time, so if you are not sure it's always better just to measure yourself and let me know your measurements.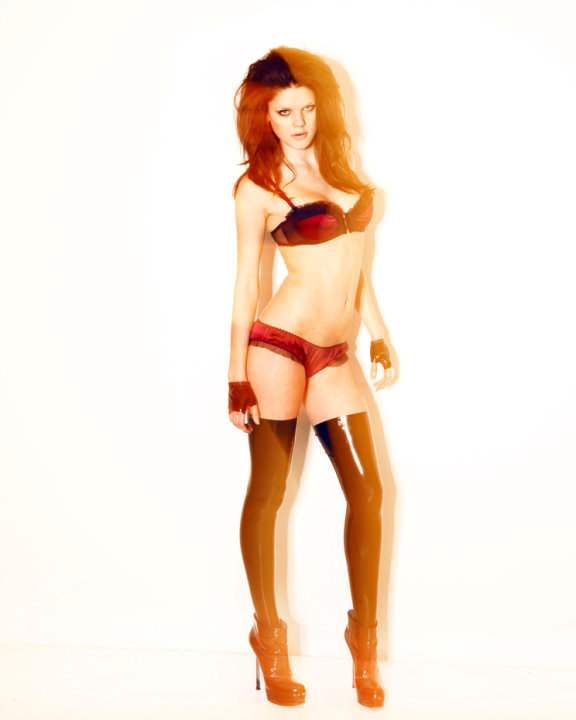 6) What's your favorite piece from the current collection?
My favorite piece from the collection is our Lotti Boudoir Bra set! Everything is in darling pink French lace and dazzling Swarovski. It makes my heart flutter….
7) What kind of woman wears La Lilouche?
A La Lilouche woman loves 'Fashion With Sprinkles On Top.'  She has a soft spot for vintage style, boudoir, pretty pastels with glitter, and a touch of edginess. She is very confident and fashion conscious, or a fashionista who loves the latest trend.
8) And last (but certainly not least) where can we buy your stuff?
You can find my lingerie online on La Lilouche website: www.lalilouche.com or on the Etsy handmade community www.etsy.com/shop/lalilouche, and also in a few boutiques around Europe.
Thank you so much for making the time to talk with my readers, Liya. I can't wait to see your next collection!
Thank you so much for having me here. ~ Liya xx