9 Things I've Learned About Lingerie in the Past Year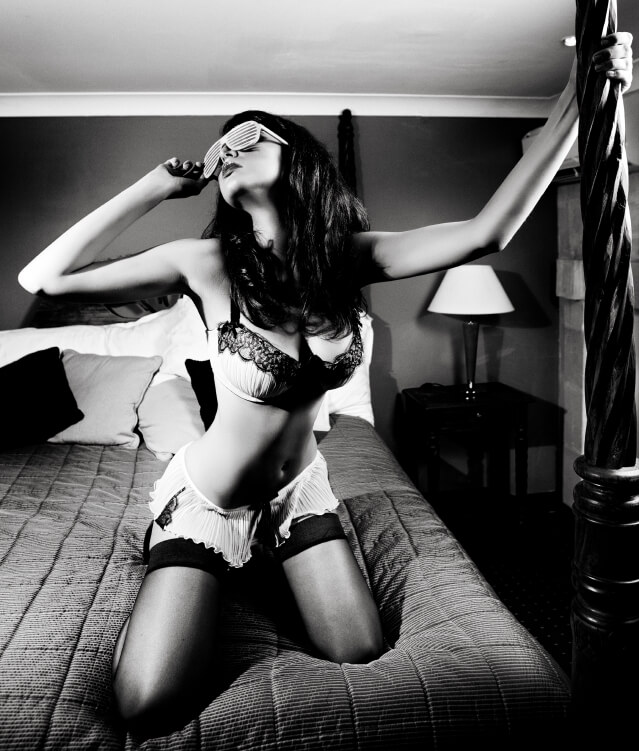 I tend to do lot of reminiscing around my blogaversary, and I've done a bit more than usual this year because so much changed for me in 2010. Not only did I rename my site (from Stockings Addict to The Lingerie Addict), I attended my very first lingerie tradeshow (Curvexpo), met a ton of lingerie designers, and officially became a business. I started Facebook and Tumblr pages for the blog, and also began a brand new group for Independent Lingerie Professionals (that I'm super excited about developing in 2011!).
But more than anything, I learned a lot about lingerie. Here are just a few of the lessons I'm taking into the rest of 2011:
1) There is no shame in buying, wearing, and enjoying "cheap" lingerie. I believe every woman deserves the gift of sexy lingerie, no matter her budget. And if you're looking for a few classy-yet-affordable suggestions, check out the Lingerie Addict on a Budget folder over on the Facebook page.
2) That said, there is lots of handmade lingerie available at price points comparable to the more mainstream, factory-produced brands. Fortnight, Liane Marguerite, and On the Inside are three of my faves, and they've all received amazing feedback on Etsy.
3) Never heard of those brands? That's because the only lingerie lines most of us see are the ones who can afford dedicated PR teams. There's so much undiscovered gold out there, and that's a big part of why I started Designer Interviews... because they deserve some love too.
4) Speaking of independent lingerie designers, it really does make a difference when you buy from them and from the independent boutiques that support them (provided that's within your budget, of course). Buying independent rewards creativity, variety, and innovation... and also ensures that you won't have a lingerie drawer full of boring t-shirt bras! ;)
5) I've said it before, but I don't mind saying it again... there is still no excuse for visible pantylines. Forget Spanx or thongs. Look for a brand that specializes in seamless lingerie, like Commando (sold at BareNecessities
).
6) This one might make me some enemies, but it's true. There is lingerie out there for everybody and every body. You may not be able to shop at Victoria's Secret and you might have to spend a bit more money than you'd like, but if you're between a AAA cup and an N cup, someone makes a bra for you.
7) Vintage, burlesque, and pin-up lingerie is here to stay. Hooray!
8) Now that lingerie is a rapidly growing industry, the hucksters, frauds, and con artists are flocking to make a quick buck from it. As a consumer, it's never been more important to do your due diligence. If something seems too good to walk away from (for example, a $350 corset for only $35), you should probably walk away.
9) It makes sense to end where I started, with a little addition to this sentence from the first item on the list, "Every woman deserves the gift of sexy lingerie, no matter her budget, her weight, her shape, her complexion, her sexual orientation, or her relationship status." Lingerie is meant to be enjoyed, and no one should be allowed to take that pleasure away. Want to add something to that sentence? Share it in the comments!