Ask the Addict: Comfortable Lingerie for Everyday
Disclosure: This post contains affiliate links.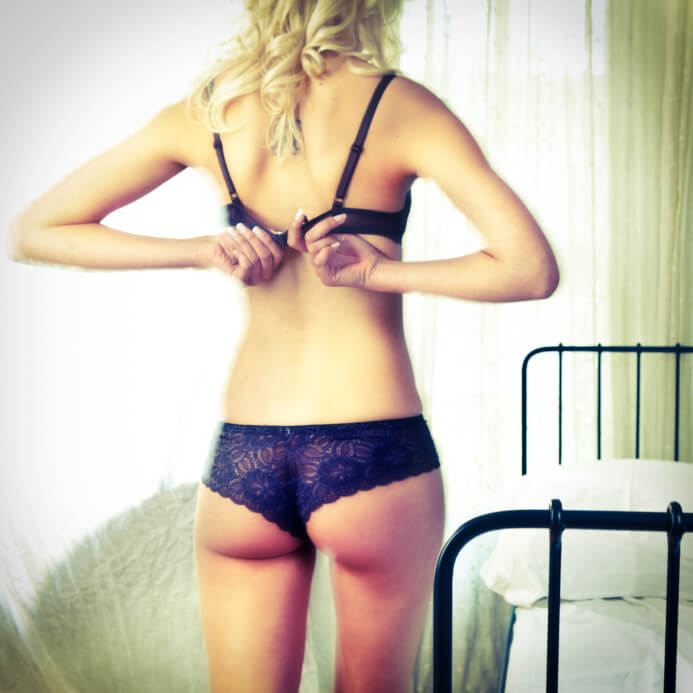 Today's Ask the Addict feature is inspired by a question from longtime reader Orilonise, who asked via Facebook, "I love lingerie, but usually keep it to my more professional or formal attire. How do you suggest women wear lingerie with casual clothes like jeans?"
What a great question! Though I often write about the sexy stuff here on the blog, the honest truth is I spend a lot of my time in casual lingerie. And when I'm buying lingerie for everyday, I want these three things:
comfort
easy to care for
seamless
Comfort matters because when you're wearing a piece of lingerie all day underneath your casual clothes, you don't want to think about it. When it comes to casual lingerie, I firmly believe that it's okay to be a little less fashionable and a little more comfortable.
Being easy to care for matters because you tend to wear your basics frequently. Most of my everyday lingerie is machine washable; I use a lingerie bag, put the machine on delicate cycle/cold wash, then hang to dry overnight.
Finally, seamless lingerie matters because there are new things less fashionable than visible panty lines (or visible bra lines for that matter). Unless your lingerie is meant to be seen, it should remain invisible... in every way.
With that in mind, here are a three of my favorite everyday brands:
Hanky Panky--I tried Hanky Panky for the very first time about a month ago, and I'm a convert. Their lace lingerie is not only comfortable, it's easy to care for, and incredibly cute. Though this brand is most famous for their thongs, I'm a big fan of their bikinis. Best of all, they sell plus-sized panties that fit up to a size 20W.
Commando--I first heard of Commando at last year's CurveNY when I was introduced to their seamless tights. Since then, I've had opportunity to try out their boyshorts, and I quite like the results. Commando also produces girlshorts, thongs, and bikinis. The only drawback? They don't go beyond a size L which (based on how they fit me) accommodates a maximum 40" hip.
Le Mystere--The first two brands I talked about specialize in panties. This one specializes in bras. And they are among the most comfortable bras I own. I've heard some people complain about how boring they are, and that may be true. But take it from someone who knows, when you want a bra that makes you forget you're wearing a bra, Le Mystere is the way to go.