The Lingerie Addict: New Year's Resolutions for 2011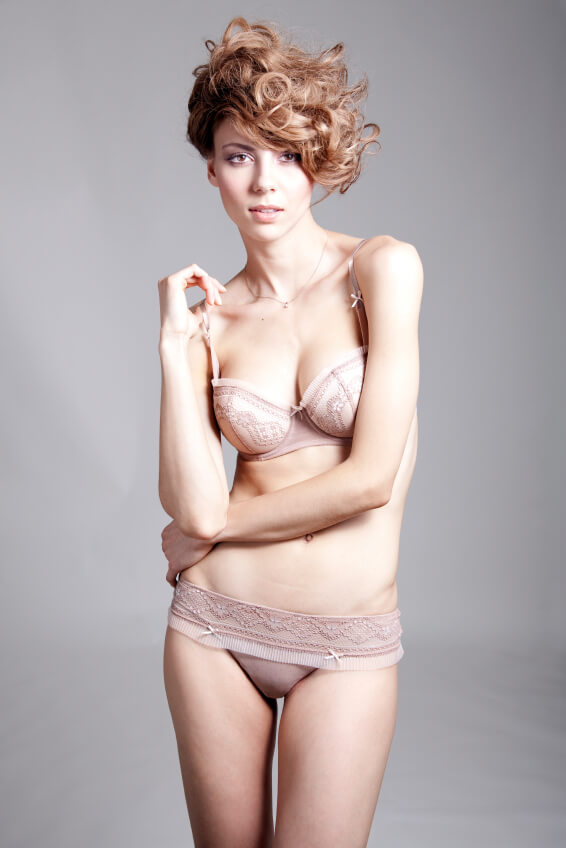 You know, it's taken me awhile to figure out what I wanted to kick off the new year with here on The Lingerie Addict. The problem wasn't a shortage of ideas (in fact, I spent most of my blog vacation dreaming up articles for the new year); I just had trouble figuring out where to start. So many amazing things happened here last year, and I truly feel like this is just the tip of the metaphorical iceberg.
I want The Lingerie Addict to be the best resource anywhere for everything related to lingerie. And I am so committed to that idea, so passionate about making that happen, that I'm going to really push myself and try a few new things that are, admittedly,very, very scary to me.
They say making your goals public can often help you achieve them, so, with that in mind, here are my resolutions for The Lingerie Addict this year.
1) A renewed commitment to 100% honesty, 100% of the time. This one might sound a little weird because honesty has always been my goal. But last year's sudden influx of advertisers, PR reps, and media contacts taught me one very important thing... you can't put a price on integrity.
I can't tell you how many advertising opportunities I turned down last year. And I'm not saying that to brag... I'm saying that because I want you to know that I don't see you as just a way to make a quick buck. I value the trust you put in me and in what I say here, and I refuse to throw that away for just a couple of dollars.
So what does that mean? Well, for one thing, it means that you will always be able to find the companies I have an affiliate relationship with in the Site Policies section of my blog. It also means that you can expect to see more posts similar in theme to Why Doesn't the Lingerie Industry Like Women of Color? This is going to be a year of tough questions and even tougher articles.
2) More independent designers. You want to know something else I learned last year? There are a lot of amazing lingerie brands out there that we never hear about because the designer can't afford a PR team or an advertising campaign or an endless supply of samples to send to major media outlets.
I know The Lingerie Addict is just a small fish in a big pond, but I want to do something to change that and you can expect to see more independent designers featured here in 2011. In fact, I've already gotten started with The Scanties and Designer Interviews.
3) Photos, videos, and podcasts! Perhaps my most ambitious goal of the year, I want to go full-on multimedia in 2011. One of my mantras (which you've probably seen if you follow me on Twitter) is "Lingerie is fashion too." And in the same way that fashion bloggers often post photos of their outfits, I want to start doing the same with lingerie (take a look at this photo-illustrated Made by Niki review to see what I have in mind).
I'm also looking forward to posting more videos to the Lingerie Addict YouTube Channel, with everything from video blog posts to how-tos to coverage of major industry events (like CurvExpo) eligible for inclusion. Finally, I want to play with podcasts. I love the idea of taking the "Ask the Addict" feature and making it audible (and downloadable!). But, of course, I'll need your help generating content so follow me on Facebook and Twitter if you'd like to know how and when you can contribute.
That looks like plenty to start with. After all, I want to make sure I can actually finish these goals! As always, your feedback is incredibly important to me, and I'd love to hear what you think of this post in the comments. I'm ready to make some amazing things happen in 2011!