How to Shop for Summer Sleepwear
Today's guest post comes from self-described lingerista and knickers connoisseur Annmarie, who shares her knowledge in this area here on The Lingerie Addict. Her article is a must-read if you live anywhere warmer than Seattle!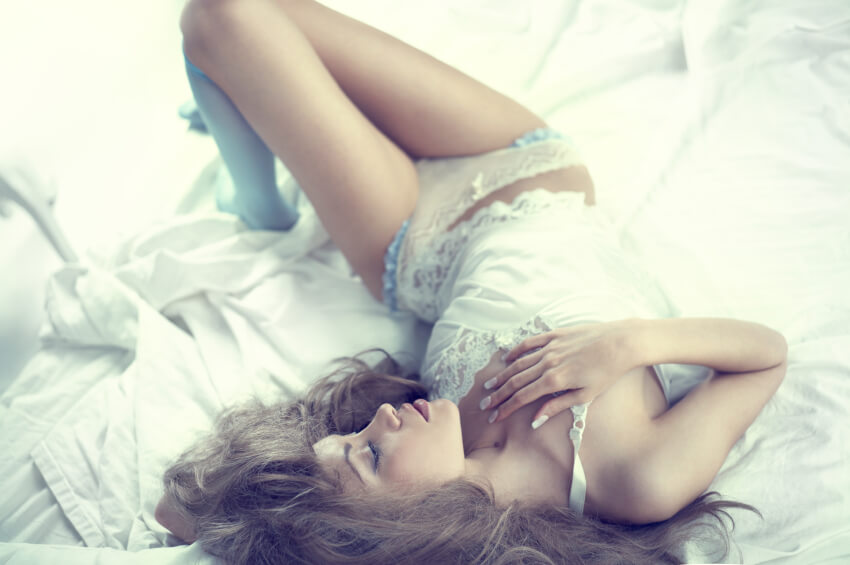 Season's change is always a good excuse to look for some new sleepwear, and now that summer is upon us it's time to do just that. Summer was always my favorite season as it's associated with lots of fun, travel opportunities, and new adventures. And those hot nights allow the opportunity to wear many different styles and try new things.
I won't cover much about styles in this article as there are so many of them. Instead, I'll just leave to you the extremely fun task of deciding what suits you best. And don't worry about going out of the ordinary or maybe even being a little more daring than usual. But before taking a trip to all the lingerie stores within a 75 mile radius, please consider this thoughtful advice from a self-described lingerie connoisseur:
First, choose the fabric you want to sleep in. I like the feel of silk and satin against my skin, not to mention the look. However, silk is usually pricier than other fabrics, and since it needs extra care it may not be the best choice to pack while going on vacation. In addition, satin is probably not the number one choice if you live in or are heading to a hot, humid location. If you are in a hot and humid area, you may want to look into cotton and modal sleepwear. While I used to be reluctant to use these fabrics, I recently purchased a great cotton chemise, designed and made in a local store. Much to my delight it actually feels very silky and also comes with a built-in shelf bra, which makes the piece extremely versatile for every time of day.
Hot weather can also mean lots of fun because it allows for experimentation with frilly gowns, baby dolls, and so much more. Chiffon, lace, cotton gauze and nylon are the fabrics that come to mind, and lots of cute and sexy items are available all over the place. I would urge you to try things and make sure they feel comfortable before purchasing, though. Be aware that if a stretchy lace piece is a little itchy while in the dressing room then it is likely be even itchier if you wear it to bed for a long time. The exception, of course, is if it's not going to stay on for more than few minutes. But if your sleepwear is going to stay on, here are some of the things I often pay extra attention to while shopping:
The straps- what are they made off? Are they too thin and cut into your shoulder? Can they be adjusted? Are they made of elastic and can stretch?
Bust area- if the piece you're considering comes with cups of some sort, will they accommodate you in both comfortable and flattering ways?
Support-how will you look and feel when you wear it and lay on your back or on your side? Does it give you some light support in case you need it? Is there a way to adjust it with a back tie or anything else?
Comfort/Movement-and most important, make sure you can move freely and comfortably in whatever it is that you're getting. After all, you deserve a good night's sleep.
So go out there, look around, compare prices, try different items on, have fun, and then decide on the one and only. But don't forget to reward yourself. After all, work it 'cause you're worth it!!!