The 3 Kinds of Lingerie You Should Buy Online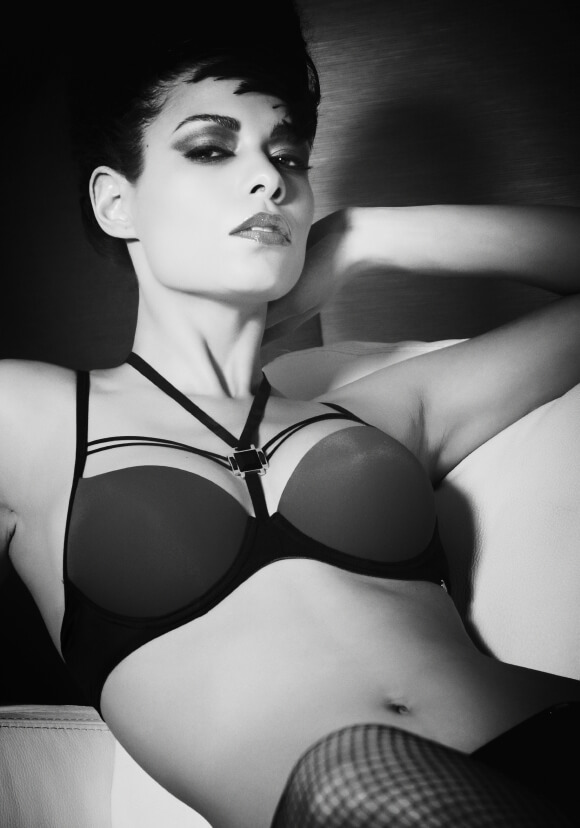 Now that we've gotten the negative news out of the way by talking about the three kinds of lingerie you should never buy online, let's move on to a more positive topic — the three types of lingerie that are worth buying from the comfort of your own home.
1) Legwear. My favorite kind of lingerie… this includes stockings, socks, tights, and pantyhose. The internet has a better selection and better prices than any brick-and-mortar store can compete with, and sometimes these retailers offer free shipping.
In addition, it's much easier to comparison shop online, and you could wind up paying significantly less than the sticker price if you visit coupon websites like Retail Me Not before purchasing. Just in keep in mind that most retailers will not accept stockings returns once the package is open, so make sure you want what you're buying.
2) International Brands. If you're a European lingerie fanatic (like me!), then you know lots of fantastic lingerie brands simply aren't available in the US. In this case, online shopping is a godsend.
Before buying anything, though, you need to know your measurements, your converted lingerie size for that particular country or label, and the shipping and return policies for the retailer. It's also a good idea to do a quick web search and see if anyone has had complaints with the store. As always, you can contact me; I've bought from more websites than I can write about.
3) Vintage. E-bay is one of the great online resources for vintage lingerie addicts. I've seen some of the most extraordinary pieces at the most extraordinary prices over there. I'll do a more detailed post on how to buy lingerie from E-bay in the next couple of weeks, but for now the most important things to remember are that you need to check the seller's feedback, shipping and return policies, and to always pay via Paypal.
What kind of lingerie do you like to buy online? Tell me in the comments!