While Target is in the news stateside for the circus that was the Jason Wu collection this week, they're in the news for an entirely different reason in Australia…the release of Dita von Teese's latest lingerie line, 'Von Follies by Dita von Teese.'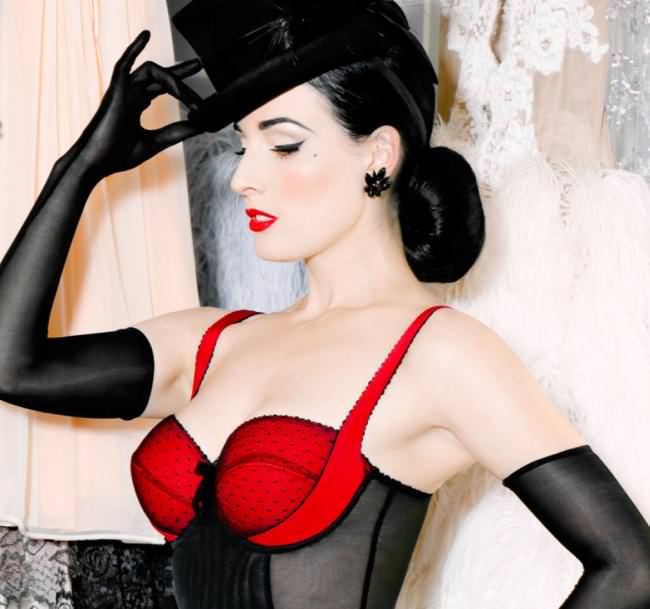 Dita's been releasing sneak peeks of her upcoming collection since November (several of which I posted to The Lingerie Addict Tumblr), and with her impeccable style and timeless beauty I've been looking forward to the Von Follies range as much as everyone else, especially considering the success of Dita's previous two lingerie collections with Frederick's of Hollywood in 2007 and Wonderbra in 2008 and 2009.
I loved the sense of pin-up, burlesque, and showmanship she brought to her previous collections. These were pieces meant to be seen, not covered up. And a black lace overwire bra? Ooh la la!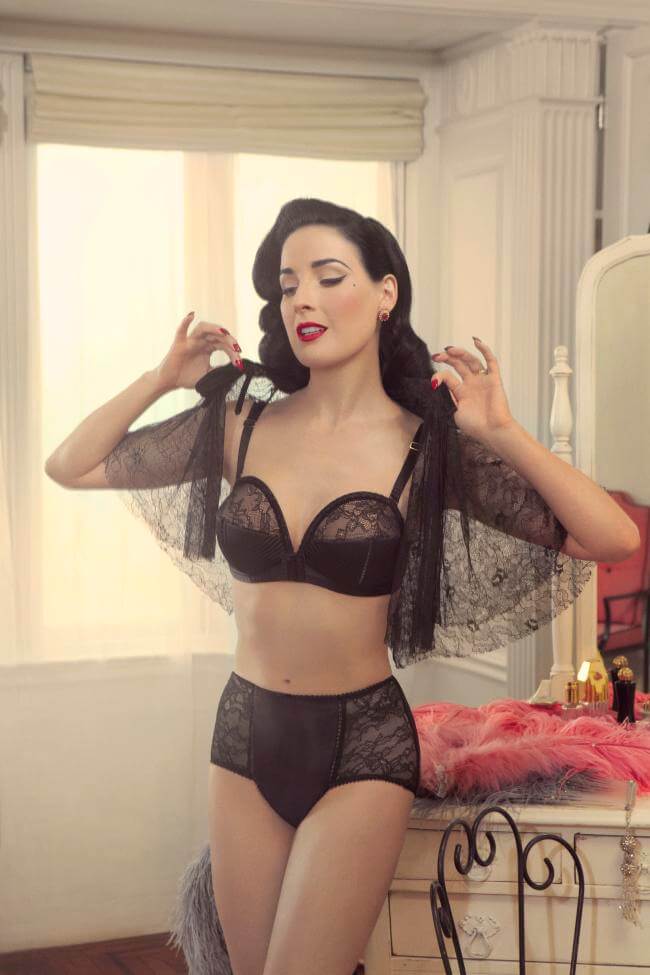 Maybe that's why I was more than a little disappointed when I saw the full collection on Target Australia this evening. The Dita von Teese brand is all about glamour and opulence and vintage styling but this collection is…boring. Nothing stands out about any of the pieces and makes me say "Now that is something Dita von Teese would wear." I'd planned on trying to get an item or two sent to me overseas, but I'm a bit less motivated now. Even worse, the standout pieces from the sneak previews (like that overwire bra I was so excited about) are nowhere to be seen. Instead we have a boring beige bra with boring lace overlay to replace it. However, on a positive note though, there are a couple of full bust options, so that's good.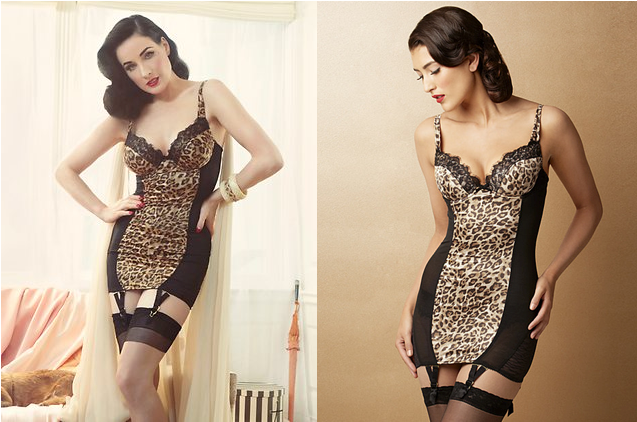 Maybe I'm looking at this all wrong. Target has never been known for high-end lingerie; even their Josie Natori for Target collection was dissapointing. And it's entirely possible I'm looking at the Wonderbra and Frederick's collections through the rose-colored glasses of being new to the world of lingerie at the time they were released. But I simply don't see this new collection as continuing the spirit of Dita's previous ones. I'm sure it'll sell; there's just no excitement. It's a generic range.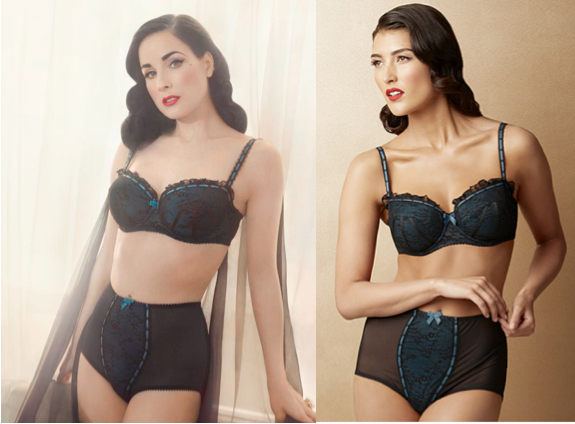 In all fairness, I haven't actually seen this collection in person. It's only available to Australian shoppers and, as you know, I live in the United States. But Super Kawaii Mama (who is completely awesome) did shop the collection today and you can read her opinion over at her blog.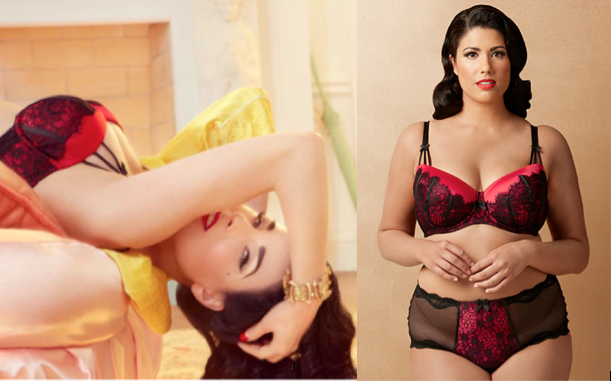 What do you think? Would you buy something from this line if you saw it in stores? Do you live in Australia and have been to see it in person? Let me know in the comments.