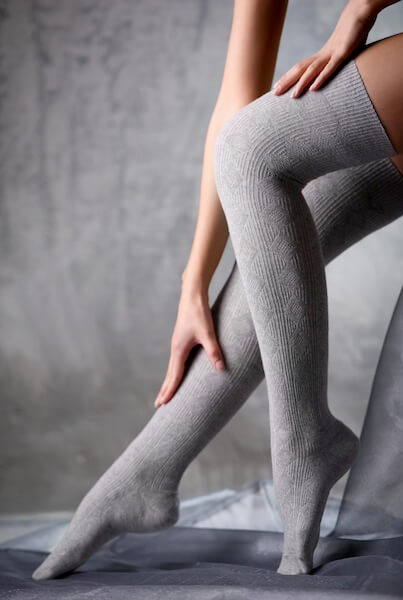 So long summer! It's been fun but it's time to swap our bikinis and flip-flops for something a little more substantial. While we may still have a few weeks until the crisp air settles in and the leaves turn dazzling shades of orange, there is no escaping the premature rush towards the fall season by retailers relentlessly advertising back-to-school supplies, Halloween décor and pumpkin spiced everything.
True summer lovers may try to stave off fall for a little bit longer but one place where you may find yourself succumbing to the allure of autumn is in your wardrobe. It can be hard not to welcome the shift in styles, fresh new colors and soft textured fabrics. Resisting can be futile, as stores have all but done away with summer inventory, leaving a threadbare selection of odd sized and damaged goods in its wake. I am no different, as this Labor Day weekend I have finally found myself giving in to the obligatory season change and once and for all embracing some of the newest trends for autumn 2013.
One reason for my reluctant change of heart has to be the influx of creative and innovative tights designs I've been seeing for this season. I've always been a fan of fashion hosiery bridging the gap between the world of lingerie and mainstream outerwear. Tights are a great way to express your personal style while keeping you warm in colder temperatures. Whether your look is cool, classic, quirky, sporty or trendy, hosiery is a great way to add some flair and show off your legs at the same time. Throw on a pair under a skirt or dress for a more feminine look or layer summer's short-shorts or denim cutoffs on top for a funkier feel. With offerings headed in a bolder and more fun direction, you can pump up any look and shield yourself from impending cooler temperatures coming our way.
Here are a few styles that are sure to make the grade this season.
Geometry 101: Fashion Forms
One of the biggest trends this season is geometric patterns and designs in monochrome color palettes. Mixing geometric shapes and angles makes for a daring statement that's one part retro, one part futuristic and completely unique. Different variations of black, white and nude accentuate the bold contrast or try a mix of sheer and opaque to add an intriguing twist.
Botany 102: Fall Florals
No longer reserved for the spring and summer, florals are popping up everywhere from hallways to runways. The new crop of dark ground florals and large-scale blossoms is sure to make a statement and adds a fresh look to an otherwise basic ensemble. And if you're feeling extra playful, florals are the perfect ingredient to experiment with a mix and match look, pairing them with a funky dot, stripe or animal print.
Anatomy 112: The Bee's Knees
Want a quirky alternative to busy prints and allover patterns? Strategically placed knee decals offer a more subtle approach while still showing off your individual style. Whether it is a cute tattoo print, decorative band or equestrian inspired patch, the knees are where it's at for fall.
History of Fashion 101: Back Details
The days of fully-fashioned back seam stockings may be decades behind us but the sexy retro look is alive and well today with fashion brands creatively expanding on the look using fresh new techniques. A little bit of sparkle, a pop of color or detailed knitting adds a bit of flare for a new take on an old favorite.
Psychology 160: Seeing Spots
Polka dots have transcended the seasons and have become a fashion staple for many, often being used as a subdued yet sweet accent. However, season after season they are getting bolder, flirtier and funkier taking the look anywhere from classic and sweet to bold and playful. Scale them up, toss them around or add a surprise pop of color to really stand out and make the look yours.
Art History 101: Trompe L'oiel
The word Trompe l'oiel is from the French meaning to deceive the eye. It's used to describe images and prints that are faux 2 dimensional versions of how they initially appear. And for a few seasons we have been seeing this clever technique applied to fashion and legwear alike. Hosiery designers are getting creative and finding new ways to playfully trick onlookers with printed-on tattoos or faux knit thigh highs. These surrealistic tights are guaranteed to illicit a few double takes.
Do you plan on rocking fashion tights this fall? What is your take on this season's tights trends?