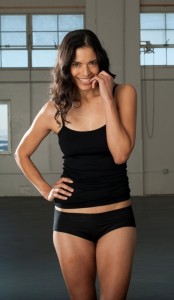 The two panty styles mentioned were was sent to me by ClubFife. All thoughts and opinions are my own. All photos courtesy of ClubFife.
ClubFife is a loungewear brand whose tagline describes its products as "sexy+comfy". I recently had the opportunity to test out two of the panty styles. I'd say the brand achieved the "sexy + comfy" goal for those who love that "I just rolled out of bed in my lover's t-shirt on Sunday morning" sort of way. From my perspective, there is something sexy about the simplicity of it all. Whites, blacks, nudes, (and even a few brights) comprise the collection which features simple, but classic mix styles. Made of an all-natural stretch modal, each piece feels smooth against the skin. No muss, no fuss. (Otherwise known as easy like Sunday morning.)
As usual, I must share how the product lines up against my fit, fashion, and function trifecta. Fit-wise, the panty styles are perfect for lounging at home. They are not restrictive or tight and have little stretch or elastic. That said, it would be important to make sure you get the right size. I found them true to size for me as a medium.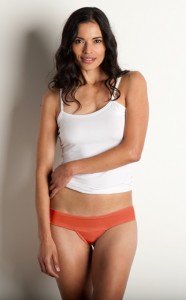 While these are one of the coziest pairs of underwear I own, I would reserve them for more casual times only, like sleeping or lounging around the house. Perhaps also under bulky winter layers in which panty lines might not be visible. Given they are not seamless, they wouldn't be the best choice under my little Saturday night numbers. However, they would be a great go-to after a night out.
Given the nature of the function, the goal of ClubFife isn't high fashion, but as I mentioned before, simplicity can be super sexy as well. Pairing the panty with one of the matching camisoles or pairing the camisole with a matching yoga pant or legging is a nice alternative to traditional pajama shorts and tanks. In addition to the bandeau and thong panty styles I tried, ClubFife also has a boyshort panty.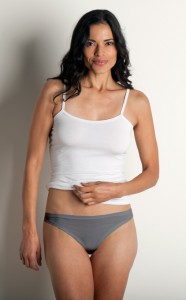 And as always, I love a brand made in the USA. Each ClubFife creation is made by hand in San Francisco. Panty and lounge sizes range from XS-L and retail from $24-$88.
If you've tried ClubFife already, let us know your experience!