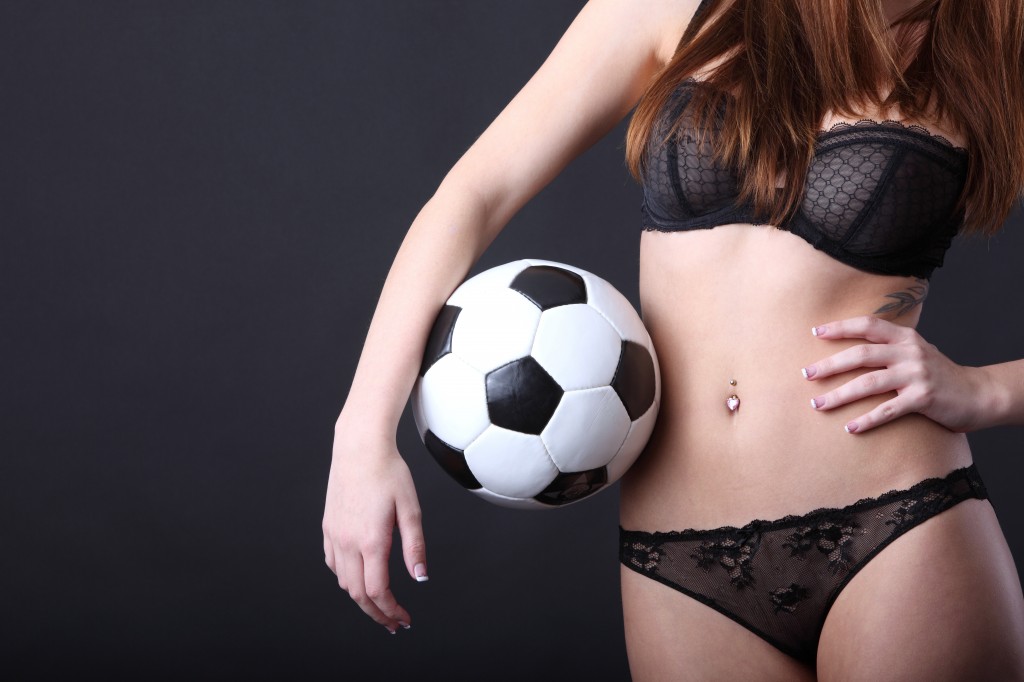 I'm going to miss the World Cup. It has been my constant summer companion, always just a click or glance away. The best thing about the World Cup for a mild soccer enthusiast like myself from a country of middling international soccer achievement is that it provides a reliable flow of delicious drama. I can wade through other people's joy, frustration, diving, and biting for ninety minutes without having to worry about getting swept away in real emotion. Since the US never had a chance, my team loyalties have been largely a matter of taste, style and mood – which is how fashion designers like myself prefer to make life decisions anyway.
So what about soccer and style? Why has everyone been dwelling on boring stuff like Brazil losing their star player and Costa Rica's superior off side trap when there's so much opportunity to play with World Cup fashion? I don't mean just questioning the concept of Portugal's wet-look jerseys, or musing about the stink to style ratio of players' dreadlocks; I mean OUR fashion, we, the humble spectators.
With half the world tuning into this single event, the World Cup has the attention and driving energy of major trend that Birkenstocks and long line bras can only lust after.  So I would like to channel World Cup animus into my outfits, specifically my lingerie choices.
Sunday's final match promises to be high stakes and high drama. Let's dress for it. Let's end with a bang, people.
Here are some thoughts if you are rooting for Germany, rooting for Argentina, or agnostic on team but devoted to cuteness and want in on the action.
GO GERMANY!
Let's say you are actually IN Brazil during the World Cup. You probably didn't manage to score tickets to the final, just statistically speaking. But if you plan to watch the game from a hot locale near water, you may want to do it wearing this lovely Jolidon bikini in Germany's colors, red and gold. Maybe you'll throw on black sunglasses or slippers to round out the Deutche flag colors. An advantage of this choice is its relative subtlety in conveying German boosterism. Germany's 7-to-1 trouncefest over Brazil in the semi-finals guarantees that your Brazilian neighbors will be none too keen to sit next to you wrapped in the German national flag. On a style note, the gold faux belt construction is a novel take on the classic triangle bikini.
What says "GERMANY! FOOTBALL!" more precisely and efficiently than Adidas, the German athleticwear behemoth? Adidas brought in the feminizing fashion touch of designer Stella McCartney, who has an ongoing partnership with the brand, and I would like to bring that very touch to this otherwise supremely macho event. This pro-Germany choice is red, gold and black again, but with a more participatory athletic spirit than the above bikini.
As far as true sport paraphernalia, this one seems inoffensive. Team jerseys can be so boxy and unflattering—not to mention stiflingly synthetic—so why not hang in this feminine white tank with a cute pair of bottoms? For the sake of participating in the German spirit, the bottom should be purchased from a German lingerie brand, so here are two options, gorgeous stockings by Falke (if you really want to celebrate the "foot" in "football"), and everyday briefs by Rosa Faia.
You need to have something on hand for the celebration you hope for post game. Try this bodysuit from German brand Triumph, which supermodel Helena Christensen (not German) has put her name to. After expending all that energy cheering and drinking beer and cursing the ref, you'll want to relax in something sweet, feminine and German. It also reminds me of the costumes from the current revival of the Broadway show "Cabaret," so if you're looking to channel a period of moral decay and sexual prurience in Germany as depicted by American storytellers, there's that.
Finally, if what you really want is an actual German companion to enjoy the game with, snag the Spring 1999 Victoria's Secret Catalogue featuring German cover model Heidi Klum on eBay.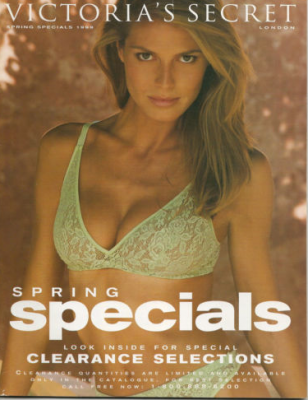 GO ARGENTINA!
After yesterday's nail biter of a semi final, you may be in need of a manicure. By the time Argentina finally beat Holland in a penalty kick shootout, my white knuckles and ragged nails could have used some love.
Argentina's most important weapon in Sunday's final? Star player Messi, who will need your long distance support. Support yourself and Messi at the same time in an authentic Adidas track jacket and Parfait by Affinitas bra in sizes 30D-40G. Or if you prefer to keep your support metaphorical (and your money in your pocket), grab this sporty looking bralette in Argentina's team colors, light blue and white.
Celebrate Argentina's home grown lingerie industry by sporting a piece from Jane Pain. You might also want to visit the brand's website for a taste of Argentine passion and darkness.
What happens when you want to learn more about Argentine lingerie? You may wish to google combinations of related words, and if you do, the first thing you find may be an entertaining tangent. Sleepwear and lingerie brand Ultimo has signed Argentine model Luisana Lopilato to be their face and body. I'm not sure wearing this lingerie counts as participating in the Argentine World Cup spirit, but it can't hurt.
Let's play a word association game. I say "Argentina…."
You say…."TANGO!"
I know we're here to discuss soccer, but can we please just be honest and admit that though we love the beautiful game, we love the beautiful dance more. They're both leggy, as will you be in these two tango-reminiscent pieces. Dance, kick and strut your way through half time and into a night of celebration in this flirty chemise (from my own brand) and tango dress (from the infamous J Peterman).
I AM CHEERFUL, BUT I DON'T KNOW WHO TO CHEER FOR!
Who needs national pride? Borders are man made; the soccer spirit is essential. Live up your cheerful neutrality in this sexy referee costume, which admittedly has a bit of girl-trying-too-hard-on-Halloween vibe—but what could be a more spirited way to enjoy twenty-two men sweating it out?
 Do you plan on watching the World Cup Finale? Who are you rooting for?