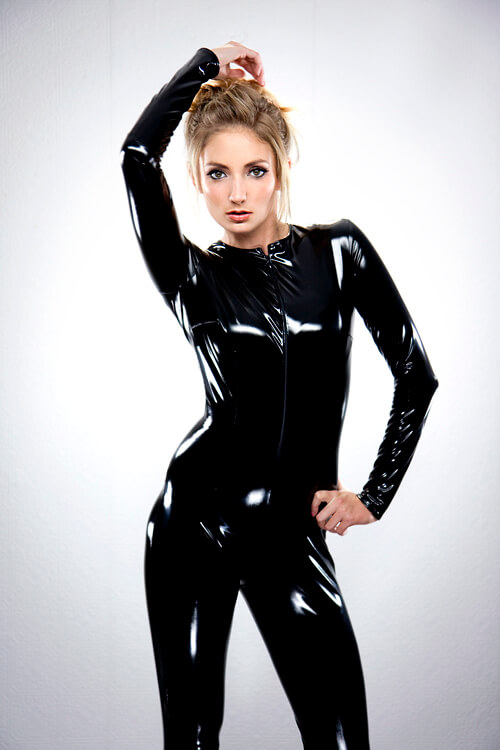 In the middle of all my last minute packing and prep for DragonCon, picking a suitably geeky choice for this week's Lingerie of the Week just seemed right. I've had my eye on Artifice Clothing for a few years now (ever since I ran across their glowing Tron-inspired items) but it's the classic catsuit that's kept me coming back again and again to their website.
The basic catsuit is a key foundation for so many superheroine costumes. In fact, I seriously considered purchasing one of their red ones for a Misty Knight ensemble myself. Even better, the price is a good one, and there are several (definitely more than I expected!) customization options available. Though my costumes are pretty set for this year's DragonCon, if I go again next year, I have a feeling there'll be at least one Artifice Clothing piece in tow.
Artifice Clothing's catsuits retail for $90, are available in sizes XS thru XL, and come in over 30 colors. Coordinating items, such as corsets, are also available. What do you think of the classic catsuit?