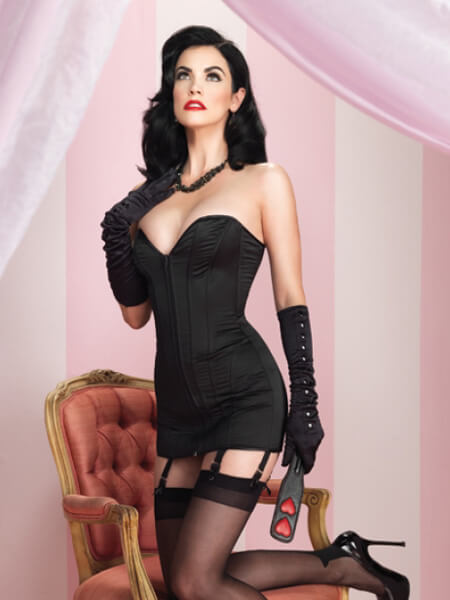 One of the most surprising collections of the last year has been Leg Avenue's "Burlesque" range. While I started my lingerie journey with a lot of Leg Avenue pieces, after awhile, I became disenchanted with them. The price was low, yes, but the quality was abysmal and all the designs were so boring and derivative that I didn't mind going elsewhere and paying a bit more for better goods.
I must not have been the only dissatisfied customer, because lately, Leg Avenue has really been bringing it with their new, vintage-inspired, "burlesque" pieces. I like this corset dress because of it's classic silhouette and excellent price point. As usual, I wish it came in extended sizing (Leg Avenue makes money hand over fist so a few plus-size options shouldn't bankrupt them) but for my lingerie addicts on a budget,  I definitely think this is a range worth checking out.
The Leg Avenue Black Satin Corset Dress is available in sizes S, M & L and retails for $69.95 from Babygirl Boutique.