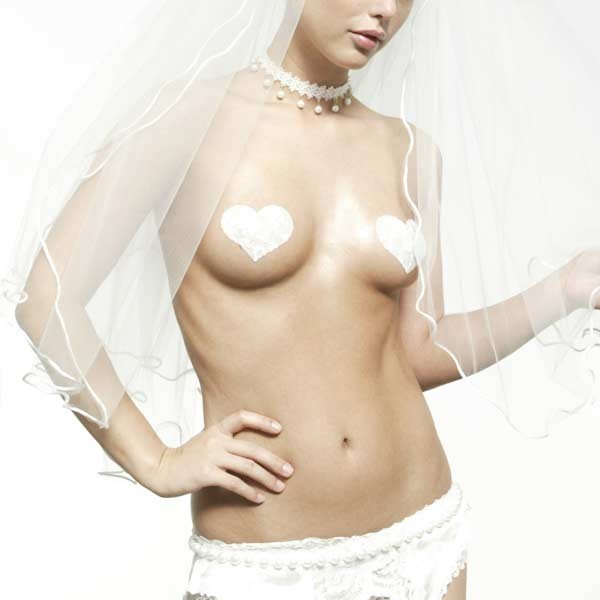 Today's 'Ask the Addict' question comes from reader Sarah who writes,
My wedding is in 4 months and I am wondering where I could find white nipple pasties. My wedding dress has a built in bra but I still want nipple pasties (or something) to match my garter belt, thong and stockings. I have been able to find an array of other colors, except white! Essentially I need to complete the look.  Any suggestions?
Definitely! I'm a big fan of Nipples, which are basically adhesive nipple pasties or pretty breast petals, depending on your point of view. They have an entire bridal line, which you can find here – http://bristols6.com/bride.html. My personal favorite is the sparkling sequin heart from the "Something Blue" 2-pack (retail: $15.00) shown above. Hope this helps!