Disclosure: I received these items free of charge for review purposes only. All opinions here are my own.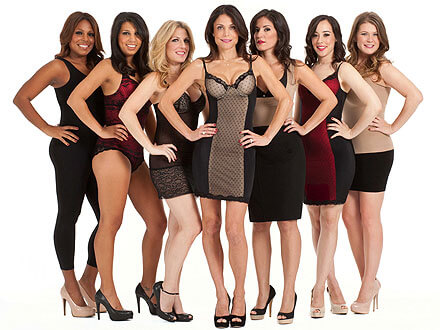 A few weeks ago, I had the opportunity of trying out Bethenny Frankel's new line of shapewear, Skinnygirl. Celebrity designed lingerie lines seem to be the latest indusry fad, and though I've seeing been a ton of buzz about Skinnygirl (and the pieces look really pretty in photos), I haven't read any reviews about whether or not the product does what it's supposed to do…namely, shape and slim. For review purposes, I sampled two items, the Glamouflage Luxurious Shaping Slip and the Show Don't Tell Alluring Shaping Bodysuit.
Here's the 5 second verdict for folks in a rush: I don't recommend it. My Skinnygirl samples didn't even fit, much less shape or slim.
Let's talk the about Glamouflage Luxurious Shaping Slip first. I ran into some issues right off the bat with the sizing chart. I'm a size 8/10 dress, but according to their chart I have a size S bust and size L hip. So we split difference, and I tried a medium and a large in both this style and the bodysuit style.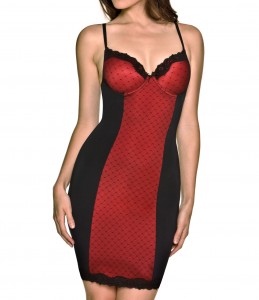 The bra cups are made of contoured foam, and since they aren't sized according to your bra size, only give an approximate fit. That means the center gore probably won't "tack" (i.e. rest flat against your sternum, but since I usually buy shapewear for my lower half, I didn't really mind. But then we hit the big problem-
This shapewear has light control, not moderate as advertised. And when I say light, I mean super light. Like no smoothing or shaping to speak light (and believe me when I say I have lumps and bumps that need smoothing). I just felt like I was wearing felt like wearing a slightly tighter, less comfortable version of a regular slip. A slip that I wasn't confident would stay in place all day since it started riding up five minutes after I put it on. I have a feeling my bottom half was too large for the size medium, but when I tried on the large, the bra cups were way, way, way too big.
The whole thing just left me feeling "meh." The fit of the slip was unremarkable. It didn't support my boobs. And it didn't shape my body at all. On the plus side, the Skinnygirl isn't too expensive, but shapewear is definitely a category where I'd rather spend a bit more and get much better quality. You may have a better go of it if you're within the sizes on Skinnygirl's size chart, but if you've got a high bust-waist-hip difference (Hello, fellow pear shapes and hourglasses!), this is not for you.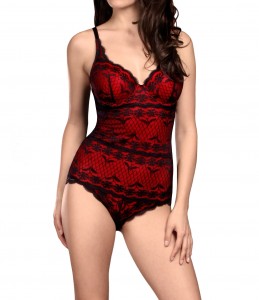 Moving on to the Show, Don't Tell, Alluring Shaping Bodysuit, I ran into some fit issues right off the bat. The size medium (remember, I'm an 8/10) didn't even make it past my thighs much less over my hips, and though I could wriggle into the large, I ran into the same issues with the large bra cups. The snap crotch also wasn't very well designed. It didn't sit where it was supposed to and, as a result, dug into my skin. A larger woman or a woman whose thighs are closer together would likely find this very uncomfortable. And again, as with the shaping slip, there was no shaping. At all.
The only celebrity designed lingerie line I've ever tried is Dita von Teese for Wonderbra, and that was years ago. I just hope the poor fit and poor quality that exemplified my experience with this particular celeb-designed line isn't common to all celeb-designed lines as a whole.
Have you tried the Skinnygirl Shapers? What did you think of them?