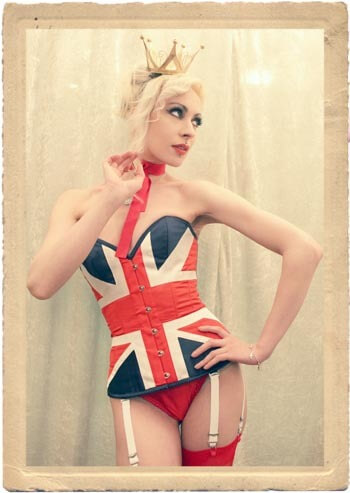 2012 is the Diamond Jubilee of Queen Elizabeth II (i.e. her 60th year on the throne) and What Katie Did is celebrating with what they do best…gorgeous lingerie!
You've probably already seen the limited edition Union Jack corset, but there's an entire limited-edition red, white, and blue "Jubilee" range to be released over the summer with the following launch dates – Red: May 1st, White: June 1st, Blue: July 1st (a.k.a. my birthday!).
And since red, white, and blue are also the colors of the American flag, it goes without saying that these beautiful new red, white, and blue colorways can do double-duty for any patriotic pin-ups stateside. In fact, The Lingerie Addict has an exclusive sneak peek at What Katie Did's upcoming Stars and Stripes corset!
The bras will be available in sizes 32B to F, 34B to E, and 36B to DD, and the knickers in UK sizes 8-16 (approximately a US 4-12). The corset is available for 18 to 30 inch waists, and includes D+ cup options for all sizes. Prices range from $32.50 for the knickers to $77.50 for bras and both special edition corsets are priced at $399 each.
What do you think of these new colorways? Any plans to pick up a set (or three!) for yourself?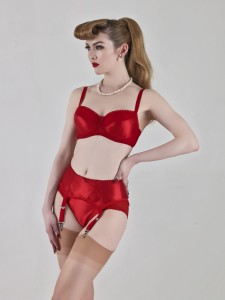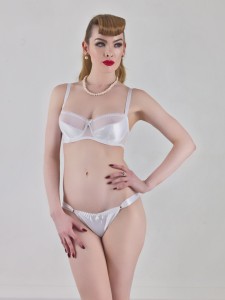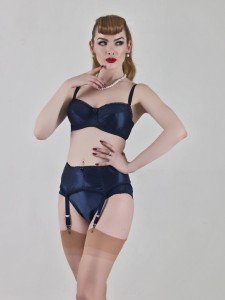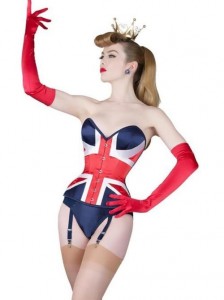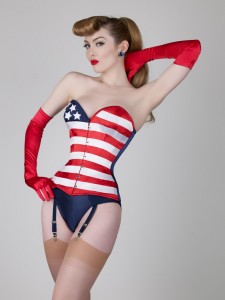 All photos via What Katie Did.