Where to Find Beautiful Full-Bust Swimwear
Disclosure: This post contains affiliate links.
Today's Ask the Addict feature comes from lipstainedgarterbelts who writes:
I know this is a lingerie blog, but would you happen to know where to get swimsuits to fit full busts (I'm a 34 G)?
Great question! I can definitely understand why you may have had some trouble finding swimwear to fit your size. A lot of companies equate full bust with plus size (even though they're not the same) or simply call all their full-bust swimwear DD+ cup, without really saying how far beyond DD the cups fit.
Freya and Fantasie are both well known for their full bust swimsuits, and all swimwear from those two brands is 20% off on Figleaves through May 28th. I've included some of my favorites from them and a few of other brands in this blog post. They all come in at least a G cup.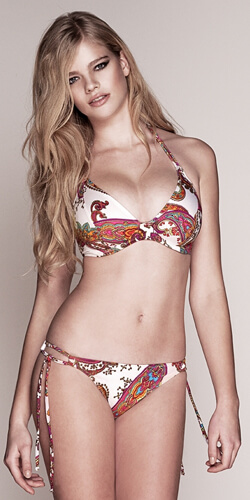 Miss Mandalay Paisley Print Halter Bikini – £68.00, approximately $107.00 (both pieces)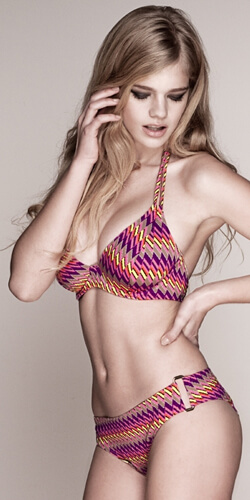 Miss Mandalay Zigzag Print Halter Bikini – £110.00, approximately $174.00 (both pieces)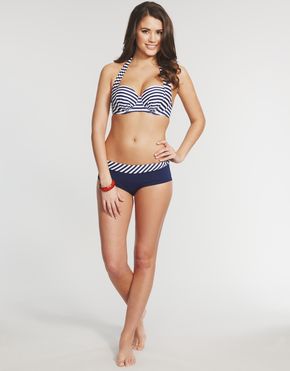 Midnight Grace Stripe Underwired Halter Bikini – $69.00 (both pieces)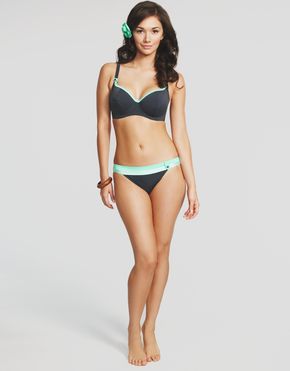 Freya Sweetheart Underwired Padded Bikini – $106.00 (both pieces)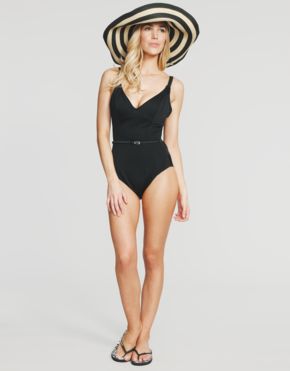 Freya Underwired Plunge Swimsuit – $78.00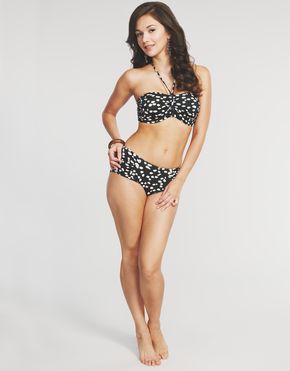 Fantasie Underwired Bandeau Polka Dot Bikini – $112.00 (both pieces)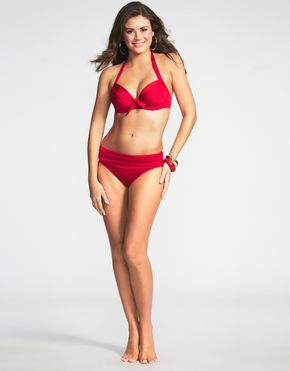 Pour Moi? Underwired Halter Bikini – $63.00 (both pieces)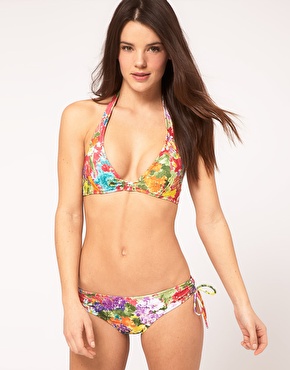 Pureda Hidden Wire Floral Print Bikini – $137.43 (both pieces)
ASOS Underwired Leopard Print Bikini – $55.66 (both pieces)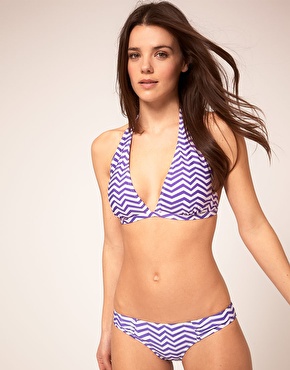 ASOS Chevron Print Triangle Bikini – $45.22 (both pieces)