By: Laura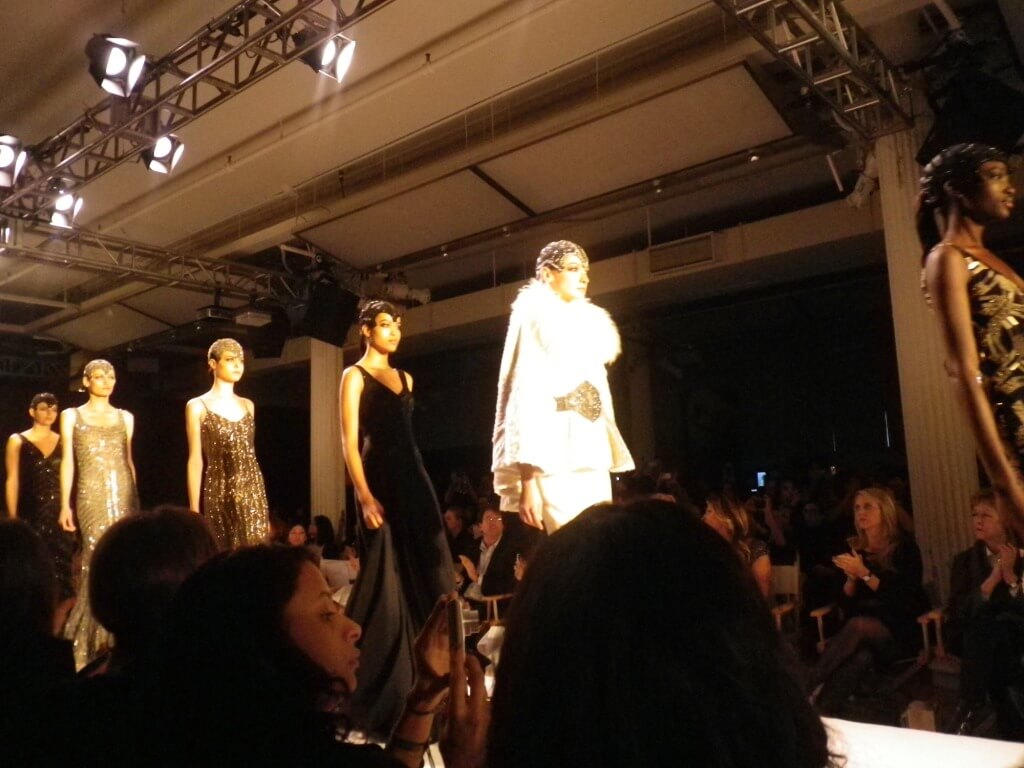 My work days in January are long. During that month, New York is a flurry of activity as designers rush to put finishing touches on their Autumn/Winter 2012 collections. I've been one of them, regularly working 16 hours straight on revising samples, ordering trim supplies, and perfecting patterns Lola Haze™.
All this activity reaches an exciting crescendo at Fashion Week in February when designers unveil their new creations. This season I was invited to show a capsule presentation of Lola Haze™, for Fashion Week at Style 360, a series of fashion shows put on by Elle Magazine. A sponsor, Skyn by Lifestyles, was looking to collaborate with a lingerie designer, and I got to be the lucky one!
It's been a CRAZY couple of days, a frenzy of hairspray, models rushing from show to show, and flashbulbs. With my own very non-professional point and shoot, I've managed to grab some images so I could take you behind the scenes.