By: Holly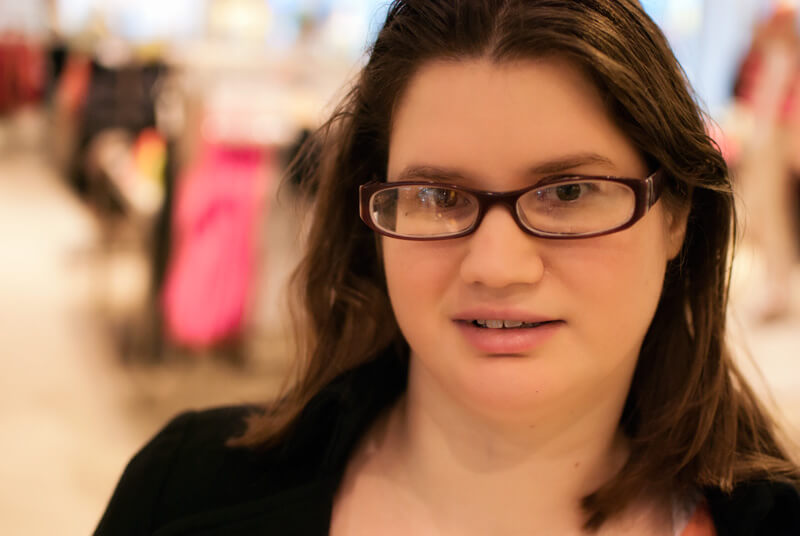 If you want to know what a first timer looks like at the end of her first lingerie trade show, this image says it all. I had a blast attending both Curve NYC and The Lingerie Journal Designer Showcase, but by the end of my trip I genuinely felt a little overwhelmed. Over three days I saw thousands of pieces of lingerie in all colors of the rainbow, talked with tons of designers, and tried to sort through what I'd seen for this article. Before we get started on the best pieces that I saw, I wanted to reflect a bit on what I saw of the full bust/plus size market there in general.
I came away with the impression that lots of brands, designers and store owners genuinely don't know the difference between what defines full bust and what defines plus size, and that really bothered me. Both markets deserve fantastic lingerie, and both have different needs that should be met. Conflating the two isn't helping anyone.
Lots of brands are trying to get into the full bust market in particular, and are really struggling with it. Full bust bloggers spend lots of time demanding that people make more bras in our sizes, but now that I've learned more about production and design processes I'm even more impressed with the brands that are attempting it. Above a G cup lingerie sizing becomes exponentially more difficult, and standardized sizing is a very complicated prospect.
So, without further ado, here are the best pieces that I saw (and desperately wanted to pick up) at both markets.
Elizabeth Daniel NY: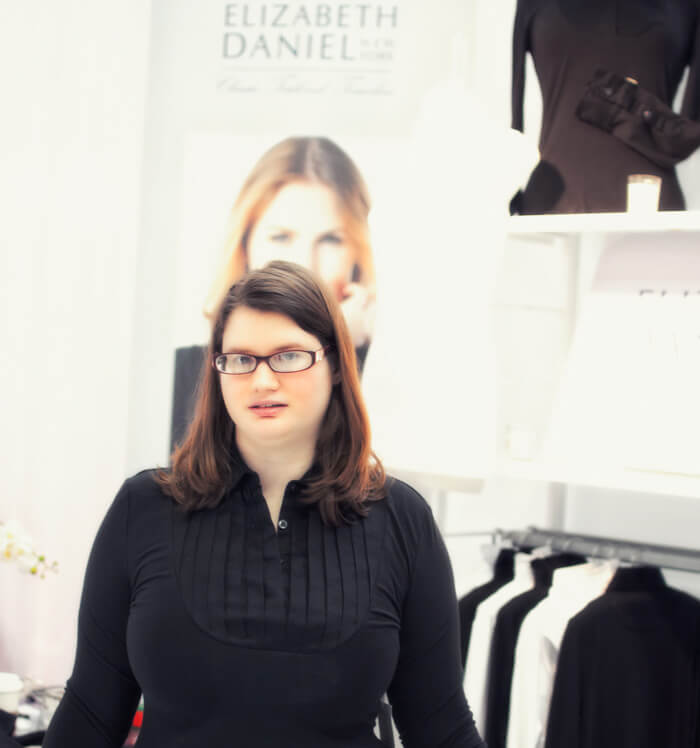 The last thing I expected to find at Curve NYC was a great line of shirts for full busted women, but I was absolutely blown away by the Elizabeth Daniel NY line. EDNY has created the most comfortable version of the classic work shirt that I've ever tried, without all of the issues that come with most button downs. They don't bunch, add bulk, or gape over your chest. Here's picture of me wearing a medium over my outfit at the show. The line comes in all kinds of styles, from ruffles to the classic tuxedo shirt.
I've had my eye on Cass Luxury Shapewear for ages, so it was great to be able to see it in person at the show. What really made them stand out was this shapewear dress, which I mistook for a basic little black dress on the live model when I entered the booth. It will be released in both black and blue, and I suspect it will be a great option for curvy women in terms of innerwear and outerwear.
Claudette:
Claudette has really taken off as a brand this year due to their high quality pieces and daring styles. Thankfully for us full busted women, Claudette has promised to take their lines up to a K cup and will soon be producing 28 back bras. They've also created several amazing new lines that appeal to a whole slew of different personalities. The surprise favorite for me was their new American Tan color, which is a gorgeous brown that works on a wide variety of skin tones.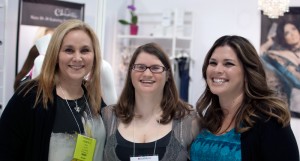 Naked Princess is one of the few luxury brands that are committed to catering to the full bust market, and I pretty much wanted to run away with one of everything from their booth. I wore their bodysuit to the show that day, and it was fun to see it on their model and me. Naked Princess is working to make future lines even more full bust friendly, including redesigning their soft cup bralettes to work for full bust. The standout of the day for me was their new lace garter tank, which will come in three gorgeous colors and work on all shapes and sizes.
Toad Lille: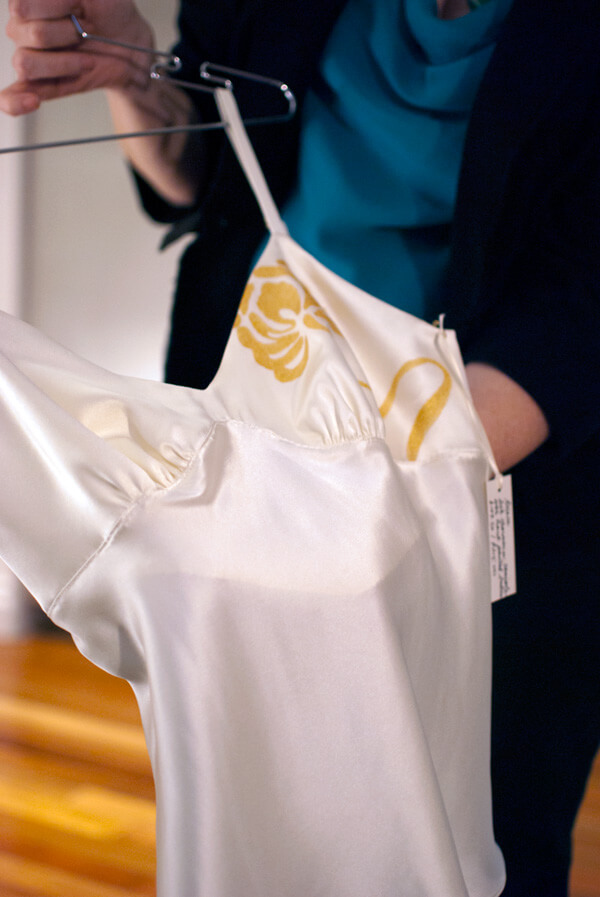 Toad Lille is a gorgeous independent line that has recently expanded into the world of full bust pieces. Laurie Shapiro, the design goddess behind the brand, debuted her full bust friendly bridal line at the Designer Showcase. I was lucky enough to get to slip on one of the camisoles, which instantly made me look 10 pounds lighter. The new line includes hand painted camisoles, chemises, and tap pants that are all to die for.
Ombrato: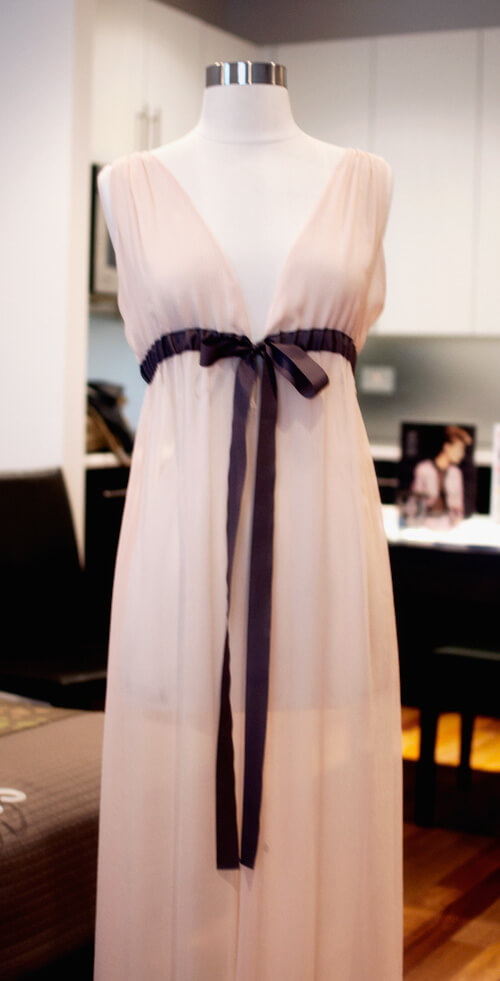 Ombrato means "take it easy" in Japanese, and this luxury loungewear line is definitely focused on elegant comfort. Their empire waist pieces were some of my favorite full bust options, and would work on a wide variety of body shapes. As a bonus, the collection is made entirely in New York with imported luxury fabrics.
Good Night Gilda: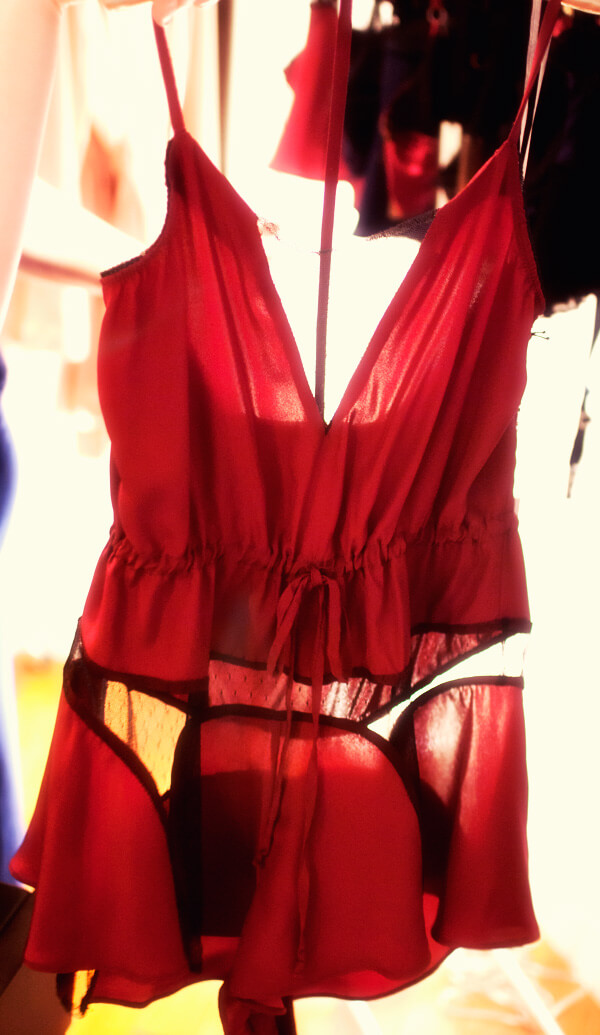 Good Night Gilda channels old Hollywood perfectly while making incredibly wearable pieces for full bust ladies. As a bodysuit/romper fan, this scarlet romper from the Fall line is a must buy for me.