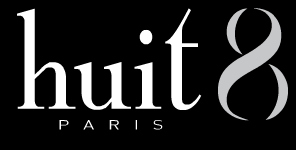 Last night I posted an article detailing how several prominent international lingerie brands asked me to leave their booths because they "don't talk to bloggers." When I woke up this morning, I had a response from the company behind one of those brands, Eveden,  who owns Huit Lingerie along with Fauve, Freya, Fantasie, Goddess, and Elomi. Holly, Eveden's PR rep, detailed her companies position on bloggers, and also gave me permission to post her response to the blog. Her e-mail is posted in full with no edits from me.
I want to thank Eveden for taking the time to reply to today's blog post. As of yet, I have received no replies from either Cadolle Corsets or Aubade Lingerie.
"Dear Treacle of Lingerie Addict,
I am writing from Eveden, the lingerie and swimwear designer and manufacturer which incorporates Freya, Fauve, Fantasie, Goddess, Elomi and Huit.  I wanted to get in touch in response to the blog post you have written regarding your experience of Huit at Paris at Salon International de la Lingerie.  Salon International de la Lingerie is an extremely important trade event for us which we work extremely hard to plan for and takes all year to plan.  It is when our sales team can come together with the key buyers and decisions makers for retailers, department stores, distance sellers/e-commerce, buying groups and importers at what may be their only chance and opportunity for the year.  It is a vital time for the sales team to sell their ranges to the buyers, and for the buyers to ultimately place orders. These decisions are hugely important for us as it decides where the brands will be available to buy and what collections the consumer will be able to purchase.
This year over 18,600 visitors attended Salon International de la Lingerie and within this the Eveden stand was one of the most busiest areas.  The atmosphere is always very vibrant and demanding, and the sales team work very hard in order keep the great number of appointments they have booked running to time and schedule.  If there are any additional meetings and call in's requested, the team will do their best to assist as best they can, but at many times can be occupied and taken up due to the events demanding nature.
It is with regret that you experienced disappointment when visiting us and I apologise that the team did not have an opportunity to meet with you.
However, I absolutely want to express to you just how important bloggers are to us.  We work incredibly hard to work in partnership with bloggers and they are a key part in our press outreach.  We have built up relationships with bloggers both in the lingerie and fashion sectors and feel we have created some great lines of contact with many.  Bloggers have a genuine passion and desire to express their thoughts, so gaining their opinions and views can be absolutely fantastic.  For us we liaise with them just the same we do as any other member of the press. In particular we organise press events at least twice a year which are hosted entirely for bloggers and press so they can the newest collections.  The press events are always really well attended and allow us to meet up with bloggers and build on as well as create new relationships.  The press events also give us an opportunity to talk attendees through the ranges piece by piece, provide them with unseen product information, brochure material and product images.  It's also an opportunity to discuss future post ideas and possible exclusive reviews. This is where we can really devote all of our time and effort needed so you can get the best understanding and experience of our new ranges.
I believe in November our US team reached out to you in order to invite you to the Spring/Summer Editor Event for Eveden and you were unable to attend the event as you were based in Washington state and you hoped to send one of your NYC writers instead.  You are also on our key outreach list for pitches and lingerie news.
I do hope this response is of interest to you and that it confirms we do absolutely want to talk to you and know your thoughts on our collections.
Kind Regards
Eveden"