Today's Ask the Addict inquiry comes from Pamella on Twitter, who writes:

Definitely! One of my favorite kimonos of all time is La Lilouche's 'Sophia' silk kimono, pictured below. Not only is that heart cutout pure lingerie perfection, Liya (the designer behind La Lilouche) makes everything by hand. And at $178, the price is comparable to what you'd purchase from a larger, factory-made label.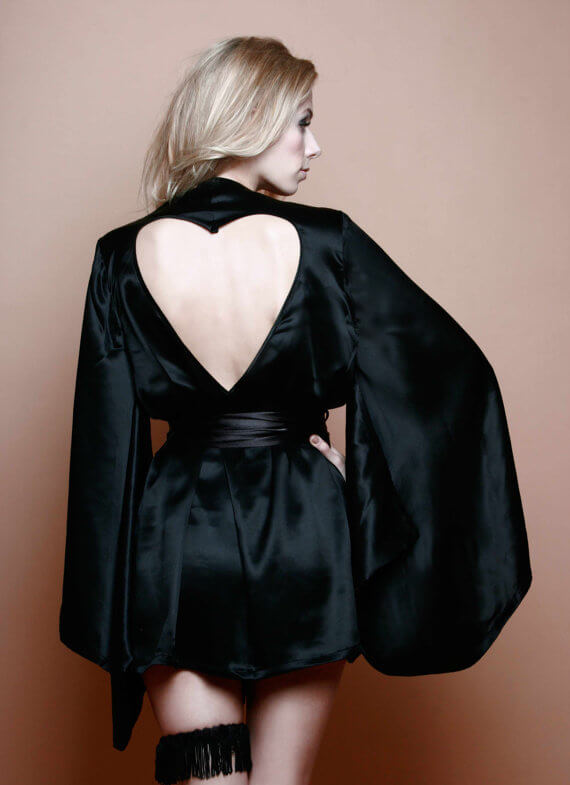 If lace is more your style (and who doesn't love lace?), then Gilda & Pearl's 'Lorelei' lace kimono is the stuff dreams are made of. Constructed from gold, French Leavers lace, this piece literally took my breath away when I saw it in person. At £429.00 (approximately $684 USD), it's definitely a high-end luxury piece, but it's also lingerie that has the potential to become an heirloom.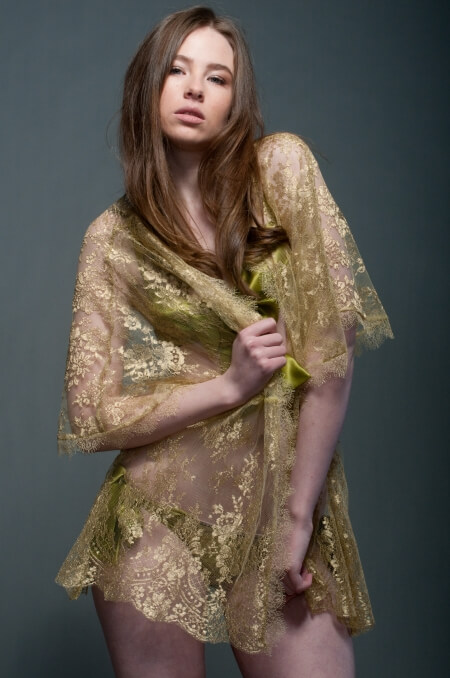 Finally, if you're looking for something a bit more color variety, Mary Green is world famous for their silk robes, and they're very reasonably priced; the one shown below is $75. I'm partial to the coral/pink colorway pictured…it reminds me of Spring. There's also a silk georgette/lace version if you're looking for something a bit more delicate.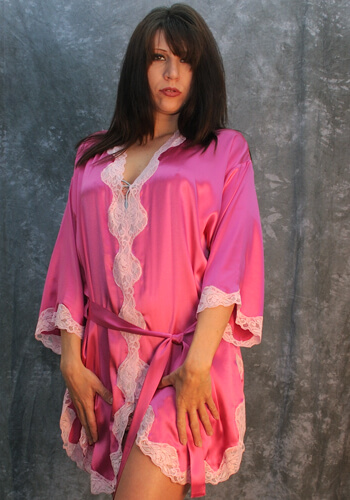 I hope this helps with your kimono shopping! Fellow lingerie addicts, where are your favorite places to buy robes? Help out another reader with some of your suggestions?