The 10 Most Influential Lingerie Icons of All Time
From Bettie Page to Dita von Teese… these 10 women are the icons who inspire our lingerie style.
Bettie Page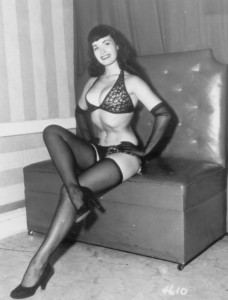 If ever a woman deserved the top spot on a list of lingerie icons, it's Bettie Page. Rightly called the 'Queen of Pin-up,' she's had more influence on how the public sees lingerie than any other woman who came before her… or after her. With her trademark bangs, girl-next-door attitude, and saucy smile, Bettie Page has a look thousands (if not millions) of women still aspire to today. The Bettie Page aesthetic will never go out of style.
Elizabeth Taylor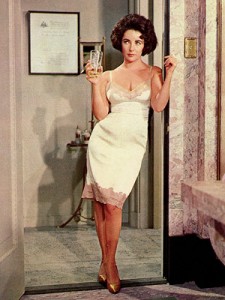 Wonder why vintage slips never seem to go out of fashion? Take a look at the photo of Liz Taylor from Butterfield 8 to the right and you'll know why. Famous for her dark hair, violet eyes, and insane jewelry collection (which recently sold for over 100 million dollars), Elizabeth Taylor's movie star style was out of reach for all but the wealthiest women. But every woman, no matter her income, connections, or lack thereof can own a gorgeous, lace-trimmed slip, and feel like a goddess because of it.
Josephine Baker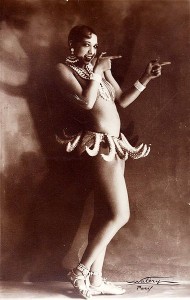 The more I learn about Josephine Baker, the more I wish I'd had the opportunity to see her in person. Not only was she a stunning beauty, she was a woman of color who refused to be limited by the narrow opportunities available to her at the time. And is there anyone who hasn't seen that famous banana skirt? Josephine Baker was one of the first to prove to the mainstream that women of color could be just as sexy, desirable, and beautiful as their white counterparts, and that's a message that can still use some sharing today.
Marilyn Monroe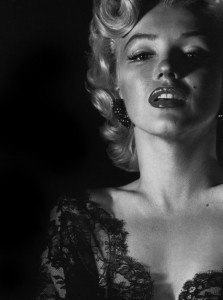 The hair, the curves, the face, the voice.. the legacy of Marilyn Monroe lives on nearly a half-century since this lingerie icon's death. Even the very term 'sex symbol' was invented in her honor. Though she died far too young, her sex goddess style lives on, especially in classic (and classy!) lingerie that clings to a woman's curves.
Sophia Loren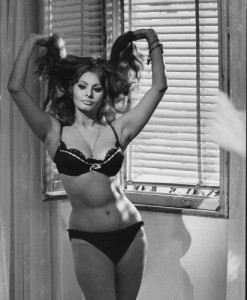 Oh, Sophia Loren… what can I say about her without sounding like a gushing fangirl? Infamous for her striptease scene in Yesterday, Today, and Tomorrow, and famous for revealing a black corset, lingerie, and stockings beneath her dress in The Millionaress, Sophia Loren's sensual yet casual approach to lingerie is one I personally try to emulate today. You could always tell she was perfectly confident in her skin, and confidence is oh so sexy.
Jean Harlow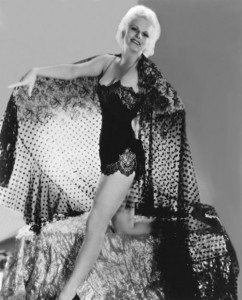 The original platinum blonde bombshell, Jean Harlow's life was cut tragically short just as she was reaching the peak of her popularity, but her silver screen iren style remains. From slinky bias cut gowns to ostrich feather robes to fine lace teddies, elements of the Jean Harlow aesthetic can still be seen in modern day luxury lingerie (Carine Gilson, in particular, springs to mind).
Brigitte Bardot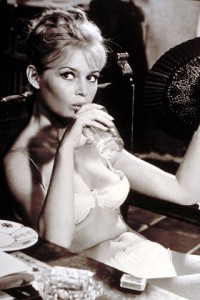 One of the most popular sex symbols of the 1960s, Brigitte Bardot is famous for her fabulously French sense of style. With her penchant for bikinis, perfectly tousled hair, and heavily lined eyes, Bardot managed to make whatever she was wearing look effortless and glamourous all at the same time. And really, isn't effortless glamour the best kind there is?
Raquel Welch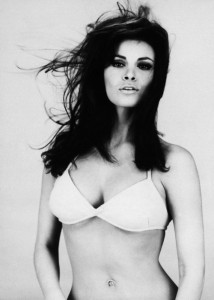 Raquel's famous fur bikini in 1 Million Years B.C. is more than enough to earn her a spot on this list, but the fact that her pin-ups are still circulating the internet is what really makes her a lingerie icon. And have you seen those recent pictures of her? The lady has still got it.
Jane Fonda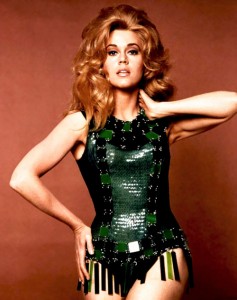 I know a lot of people associate the 'swinging sixties' with Twiggy, Mary Quant, and Penelope Tree but for me, it's all about Jane Fonda in Barbarella. The ambassador from the year 4000 embodies everything extravagant, over the top, and outright crazy about lingerie. And while we're on the subject of Ms. Fonda, can I just say she looks as stunning at age 75 as she did in 1965?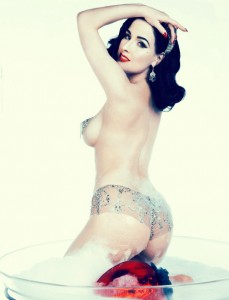 Dita von Teese
Dita, Dita, Dita. How could I possibly write a list of lingerie icons without including the inimitable Dita von Teese, the woman who's made burlesque a household name all over again. Known for her vintage aesthetic, sparkly routines, and breathtaking lingerie wardrobe, Dita has inspired a whole new generation of women to become interested in garter belts, girdles, stockings, and those other trappings of retro lingerie. And I have a feeling we haven't even seen everything she can do yet.
Who's your fave lingerie icon? Let's talk about it in the comments!