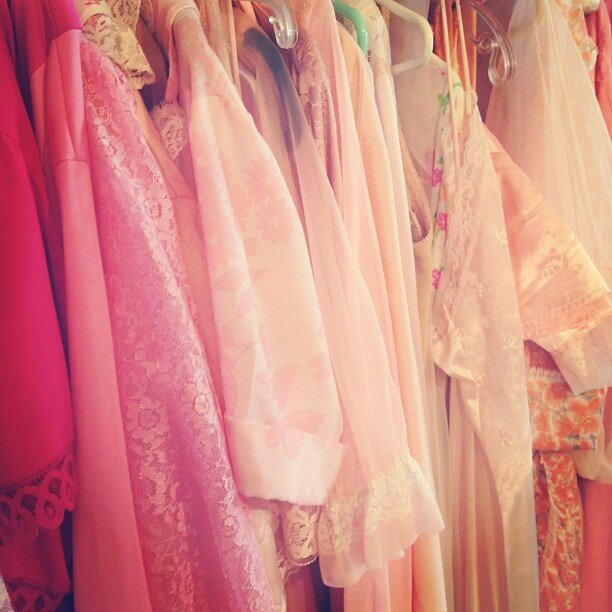 As The Original Lingerie Addict ™, my Mom taught me lots of invaluable lessons about lingerie. It was years before I truly appreciated them, but on this Mother's Day, when I'm 2,650 miles away from home, I want to share a few of them with you. I hope you find them as useful (and enjoyable!) as I have.
Did you Mom teach you anything about lingerie? I'd love to hear about it in the comments.
1) Take good care of your lingerie and it will take good care of you.
2) It doesn't matter where you're going or what you're doing, always wear your best underwear.
3) The only exception? When it's "that time of the month." Then wear your second best.
4) Waste not, want not. Old lingerie makes a great dustrag.
5) No matter your size, a girdle makes everything look better.
6) Special occasions require tights, pantyhose, or stockings. Always.
7) There is no excuse for your "girls" to hang low. Ever.
8) There is also no excuse for visible pantylines. Ever.
9) Beautiful lingerie is all about making you feel good. Everything else is secondary.